Secured storage in London
Take advantage of great value, climate controlled storage units by a full-service company near you.
Safe storage service - your belongings are stored in clean damp-proof wooden crates (approximately 40 sq ft each) & kept in a 24/7 CCTV-monitored and manned secure facility
One Stop Shop - we collect, we store, and we re-deliver at a time convenient for you
Make it affordable - take advantage of our competitive rates and Fantastic pre-payment deals
Insurance included - we provide fire, theft, and total destruction cover for your peace of mind.
Video survey - unsure of the storage space you need? Arrange a free video survey with a professional surveyor!
Place your items in a secure storage space in 4 steps
1.
Book your storage service easily online.
2.
A trained team will arrive to collect your belongings.
3.
They will place the items inside sturdy storage containers.
4.
Your items are delivered as soon as you need them again.
Affordable Storage Service in London

As a member of the Fantastic club, you can get £30 OFF for 10 different services within 1 year.
Service Type
Fantastic
Club
Standard price
250 cubic feet container
£15/week

£18 /week
Security Pack - £18.00 each container (one-off initial fee to protect items whilst

stored

using protective blankets)

£15

£18
*Service is ongoing. Min to book is 1 week. The charges apply on a weekly basis. Clients can stay in Storage for аn undetermined amount of time, depending on their needs. Clients can use an unlimited number of containers, depending on the items, that need to be stored.
Join the

Fantastic Club and get:
£300 in credits
Preferential member rates
Domestic cleaning from £13/h
Real-time arrival tracker
Priority booking & case handling
Boxes and packing materials are available upon request.
We require an additional one-time payment of £18 per container for blankets in order to keep your items safe.
T&C and Minimum Charges apply. When we calculate the price, we take into consideration the area's dimensions and the time of the appointment. All deals are valid for areas within M25. Prices are subject to availability. Congestion charges are excluded (when applicable).
How much space will you need
Studio flat – minimum 1 container (40 sq ft or approximately an average garden shed)

If you need to store items and furniture from a studio property, then a single container (about the size of an average garden shed) should do it. It is spacious enough to fit medium-size furniture, sofas, wardrobes, kitchen appliances, mattresses and boxes. A single container has the capacity to fit 35 standard boxes. Usually, this type of move is done with a single Transit van.

1-bedroom property – 2 containers (80 sqft or approximately a home shopping delivery van)

Based on our experience, two containers should be enough to store all furniture, items and boxes. Again, this move is done with a single Transit van.

Small 2-bedroom property – 3 Containers (120 sqft or approximately a small single garage)

Usually, 3 containers will suffice to fit all the belongings from such a property. Keep in mind a 4th container might be necessary if, for example, the house has a lot of outdoor furniture and amenities. This type of move is done with a Luton van.

Large 2-bedroom or small 3-bedroom property – 4 Containers (160 sqft or approximately a large single garage)

For properties of such size, we recommend 4 containers and possibly a 5th depending on the bulkiness of your furniture and household appliances. This type of move is usually done with one Luton and one Transit van.

Large 3-bedroom property and above – 5 containers and beyond (approximately 200+ sqft)

To ensure we provide the right space for the best price, please call in and ask for a free video survey. One of the professional removals team will arrange it for a time that is convenient for you. All you need is a smartphone or tablet with a camera and we will do the rest!

*Please keep in mind the size comparisons above are just approximations in order to provide you with some reference and actual sizes might vary.
What our storage solutions in London include
At Fantastic Services, we believe that everyone should experience a stress-free move, regardless if you're a tenant or a big company. For bigger jobs, we might arrange a video survey over the phone. This will limit the chance of errors and it will make the quote more accurate. Then we will dispatch a removals team that will collect and move your items to a secure, climate-controlled warehouse.
Your belongings will be stored in clean and secure wooden crates. Each is approximately 40 square feet or the size of an average garden shed. A member of the warehouse team will ensure your items are carefully placed in the storage facility. Our storage company spaces are equipped with CCTV surveillance systems.
This measure is to monitor your belongings at all times and provide peace of mind to you. The removals experts can then deliver your equipment, furniture, or other items to your address upon request.
*
Note:
While booking a Storage service with us, our sales agent will ask you about the estimated value of the items you would like to store. This is entirely in regard to insurance.
Who can benefit from our storage service?
We offer short-term and long-term storage services in London to help people in all walks of life. Keep in mind that you are being charged on a weekly basis. Meaning that even if you leave on Wednesday, for instance, you are still going to be charged for that whole week.
Due to Fantastic Services' flexible item collection, storage, and delivery approach, we are able to help out both domestic and commercial clients alike, for example:
Homeowners who are planning to move or are carrying out renovation work;
Tenants who need to empty their place before an end of tenancy cleaning service;
Students who need a London storage before returning home for the summer;
People who are pursuing a career in a different city or frequently travel abroad;
Companies that move office and need their valuable equipment stored someplace safe.
If you are not entirely sure which storage service is most suitable for your needs you can check our guide on the different storage options. You can then pick the one that suits you best. You are welcome!
Ensure your comfort with these extra moving and storage services
Home removals

If you need a hand with your move but don't want to flood your new home with boxes just yet, combine our home removals and storage services. A team of removal specialists will arrive with a tail-lift vehicle to help you with the loading, moving, and unloading of anything from furniture and appliances to glassware, heavy music instruments, and fragile pieces of art. They can then take any items you don't currently need to our secure storage facility and deliver them on a preferred day.

Packing services

Ensure that your belongings will safely travel the distance from your London property to our storage space with the help of skilled packing specialists. The crew will provide all necessary materials on the spot, ranging from bubble wrap and tape to boxes of varied sizes and protective furniture coverings, depending on what you need to be moved.

End of tenancy cleaning

If you want to get your deposit back but haven't yet found a new place to call "home", schedule our end of tenancy cleaning service together with our affordable storage solutions.

Since you need to empty your property from personal belongings before the end of tenancy cleaning session can start, we will dispatch a team of movers to relocate everything you have into the nearest warehouse we can offer, for as much time as you need.

Once the coast is clear, several fully equipped cleaners will arrive at your address and clean the premises up to an industry standard to get your tenancy bond back in no time.

Furniture assembly and disassembly

Renovation work can be messy, especially if furniture is in the way. Whether you need to place flat-pack furniture into a London storage or items that are already assembled, we have you fully covered. If you stored flat packs and you are ready to receive them back, the specialists can bring along all necessary tools to assemble your furniture on site, if requested.
Video Surveys From Experienced Movers
In order to ensure a smoother moving process, we can do a video survey for your convenience. Instead of sending a surveyor for inspection to your place, we can see all we need on camera via live footage. Just use your smartphone or tablet.
Watch the video to learn more about the benefits of video surveys.
Frequently Asked Questions
Q: Are my items insured during their stay at the warehouse?

A: Yes, we will cover your items against fire, theft and destruction of an entire container. Alternatively, you can also insure your belongings yourself should you choose to do so.

Q: How can I be sure that my container won't be compromised?

A: Upon delivering your items to the storage facility, one of the removals specialists will secure your container(s) with a numbered security seal. This number will be noted on your account and the storage will be audited on a regular basis.

Q: Can I add extra items to the ones already in storage?

A: Yes, simply arrange a collection and purchase extra storage space as the items already in storage can't be accessed for the duration of their stay.

Q: Can you dispose of items I no longer want?

A: Yes, we can. However, you will need to book our professional waste removal service.
Q: How can I schedule your storage service?

A: Simply follow the instructions, or call our friendly customer support and ask them for the removals & storage service. They will organise all the details on the phone.

Q: How can I cancel my storage appointment?

A: Please contact us and inform us about your decision as soon as you can. We can then cancel your service free of charge, provided you notify us at least 48 hours in advance.

Q: What type of items can I store in your warehouse?

A: Our container storage services in London are suitable for virtually any type of domestic or commercial items. However, we do not accept hazardous or perishable substances and materials of any kind, including plants, food, detergents, paint, asbestos, medicine, flammables, etc.

Q: How much does your service cost on average?

A: The price will largely depend on the size of your items, as well as on the amount of time you plan to keep them stored. Please contact us today so that we can send you a quote for the job.

Q: What is your service coverage?

A: Our moving and storage company covers all households and businesses within the M25 zone.

Q: How does video surveying work?

A: After you've requested a viewing you will receive an invitation for a video chat. A skilled surveyor will guide you and ask the necessary questions. This will help us establish the scope of your removals and storage service.

Q: What is the temperature of the storage facility?

A: The facility is kept at ambient temperatures 365 days a year, and we seal each container to ensure your goods are safe from dampness and mould.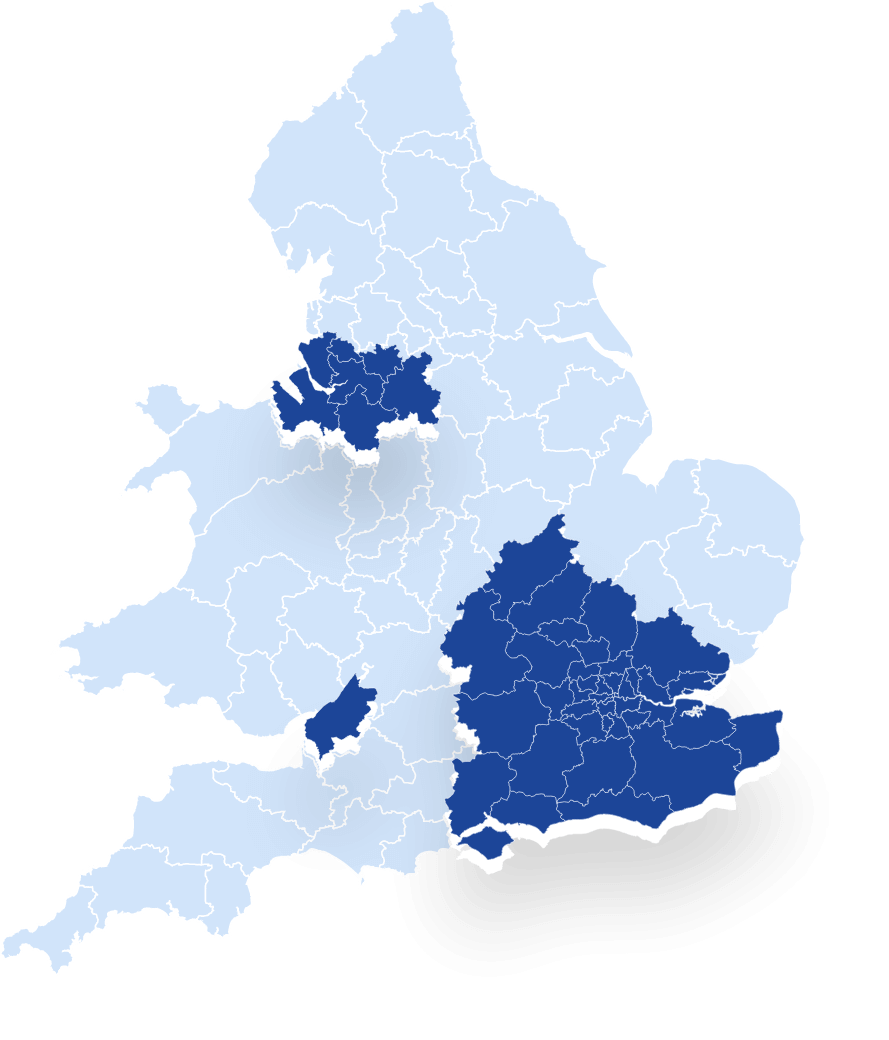 Get Your Belongings in a Secure Storage