Improve your electrical safety with our high-standard fuse box replacement solutions
Get a much safer domestic consumer unit to protect your property in London
Electrical installations, in compliance with the BS 7671 Wiring Standard
Fully-equipped, qualified and certified electricians near you
Short-notice appointments and emergency visits
Discounts and priority bookings with the Fantastic Club

Price for Fantastic Club members starts from £68 instead of £98
How our fuse board replacement service works
1.
Book a fuse box inspection
Schedule your consumer unit inspection. It includes the earth & bonding check, which need to be carried out before the replacement takes place.
2.
Receive a personalised quote
48 hours after the inspection, you will receive a written quote that includes details if there is any fault in the existing installation, which needs to be fixed.
We'll assign a certified and experienced electrician to complete the service by meeting all electrical standards.
4.
Certification upon completion
You will receive an Electrical Installation Certificate, so you can enjoy your improved home protection against electrical fires.
Fuse box replacement prices

As a member of the Fantastic club, you can get £30 OFF for 10 different services within 1 year.
Monday – Friday
Saturday
Sunday

Appointments

8 am - 6 pm

6 pm - 10pm

8 am - 6 pm

8 am - 6 pm

First hour
£98
£116
£116
£134
Subsequent half hours
£46
£55
£55
£64
Daily rate
£528
---
---
---
Join the

Fantastic Club and get:
£300 in credits
Preferential member rates
Domestic cleaning from £13/h
Real-time arrival tracker
Priority booking & case handling
*Minimum time per appointment is 1 hour. After the first hour, we will charge on a half-hour basis.
**In cases where we need to purchase all the materials necessary for the completion of the job, shopping time and material costs will be added separately on the top of your bill. The standard hourly rate for shopping time is £48.
T&Cs and Minimum Charges apply. When we calculate the price, we also take into consideration the area's dimensions and the time of the appointment. All prices and deals are valid for areas within M25. Deals cannot be combined with any other deals and promotions. Prices are subject to availability. Congestion charges are excluded (when applicable).
Please tell us about your needs so we can design a better service for your business and give you an estimate.
Call 020 3746 1062 for a quote or contact us here.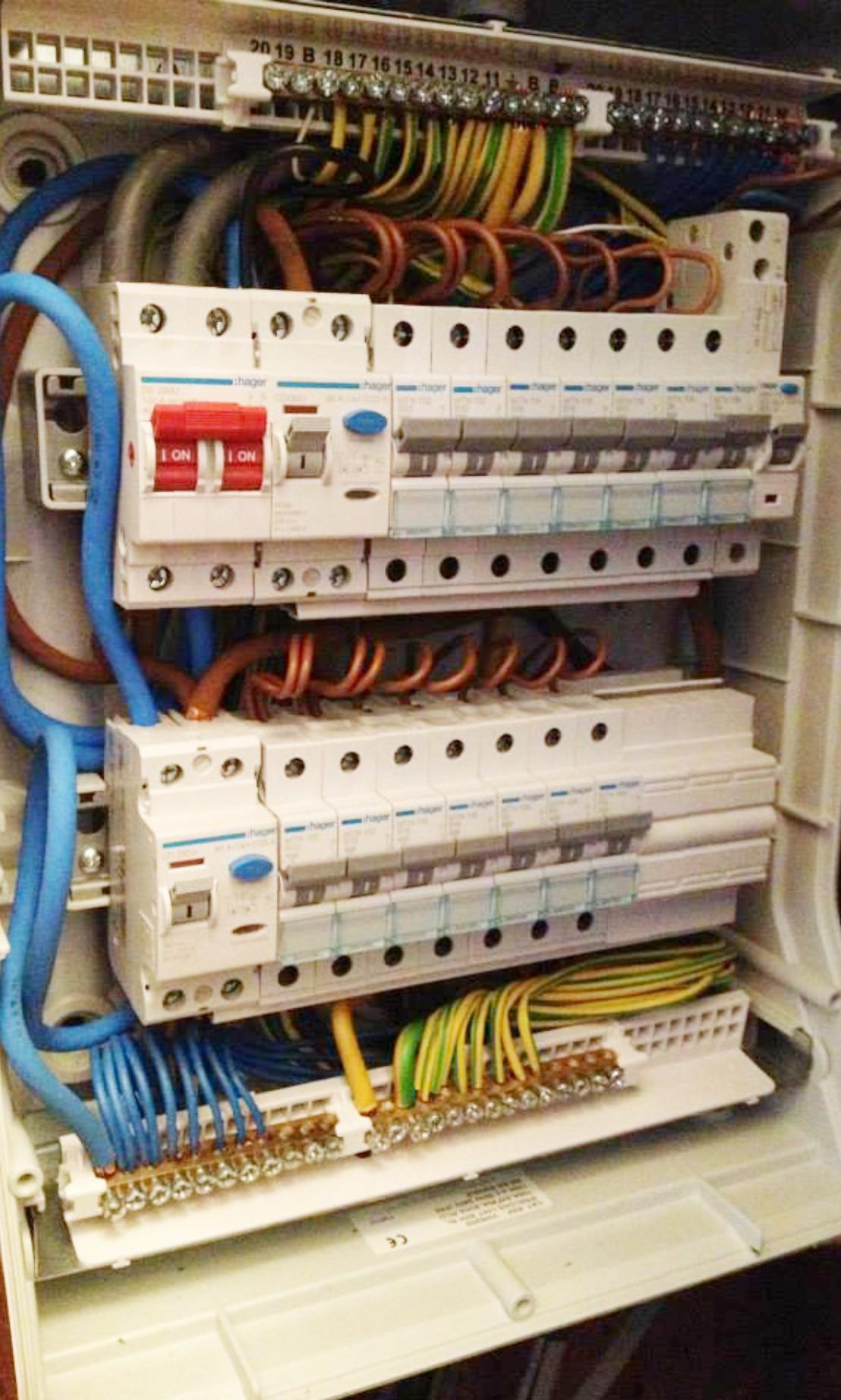 Upgrade your home electrics by replacing safely your old or damaged fuse box
Licensed and certified electricians
Fantastic Services relies only on certified and NICEIC-approved electricians, who are also experienced, insured and fully-equipped with the latest tools and testing kits. Our fuse board replacement services are performed in accordance with BS 7671 Wiring and Part P Building Regulations. The technicians comply with all safety standards during the job completion and apply the industry's best practices at all times.
Expert fuse box replacement
Prior to the actual fuse box replacement job, the certified electrician will inspect your electrical installation for any existing faults. He'll need to fix all possible issues before proceeding with the installation of the new consumer unit. Note that you can benefit from our appliance repairs solutions if you have a broken kitchen appliance that needs fixing. The domestic appliance repair service comes with a 1-year guarantee.
Post-fuse box replacement testing
Once the new consumer unit has been installed, the electrician will test your electrical system again and ensure that the new device and all circuits are safe and working. The technician will provide you with an Electrical Installation Certificate at this point. We strongly advise you to keep it somewhere safe for future reference.
Convenient online booking
Schedule your fuse box replacement service in no time, online, by filling your details in our easy-to-use booking form. You can also give our GoFantastic app (Download on the App Store) a shot and manage all your bookings easily in one place.
Discounted rates with the Fantastic Club
Become a member of our Fantastic Club by paying the one-time fee of £79 with your next booking and you'll benefit instantly from our priority booking options, as well as from £30 OFF for 10 different services within 1 year.
Fuse boxes vs. consumer units
Both types of devices control the distribution of electricity in a building through circuits. Any sort of faulty device in your home can prove the purpose of your fuse box, i. e. it stops temporarily the electric charge in a said circuit until the issue has been addressed.
The differences between the two devices
Old-style fuse boxes with rewirable fuses are only designed to protect the circuit and do not provide any protection against an electric shock. Furthermore, such boards are made partially of combustible materials (they may have a plastic enclosure or have a wooden back). This makes them a fire-hazardous device that can put your home and your life at risk.
On the other hand, the latest domestic consumer units are designed to improve your electrical safety at home. They comply with the 3rd amendment to BS 7671:2011, which sets out the non-combustible enclosure requirements for domestic consumer units. The modern device trips safely when an electrical circuit overload occurs, whereas a fuse in an old fuse box could overheat and melt and this way, cause fire, even if the device stops the electric charge flow in a particular electrical circuit.
Important note: Don't ever consider replacing or fitting a new consumer unit yourself, unless you are a qualified electrician who is certified to carry out electrical jobs and tests in compliance with Part P regulations.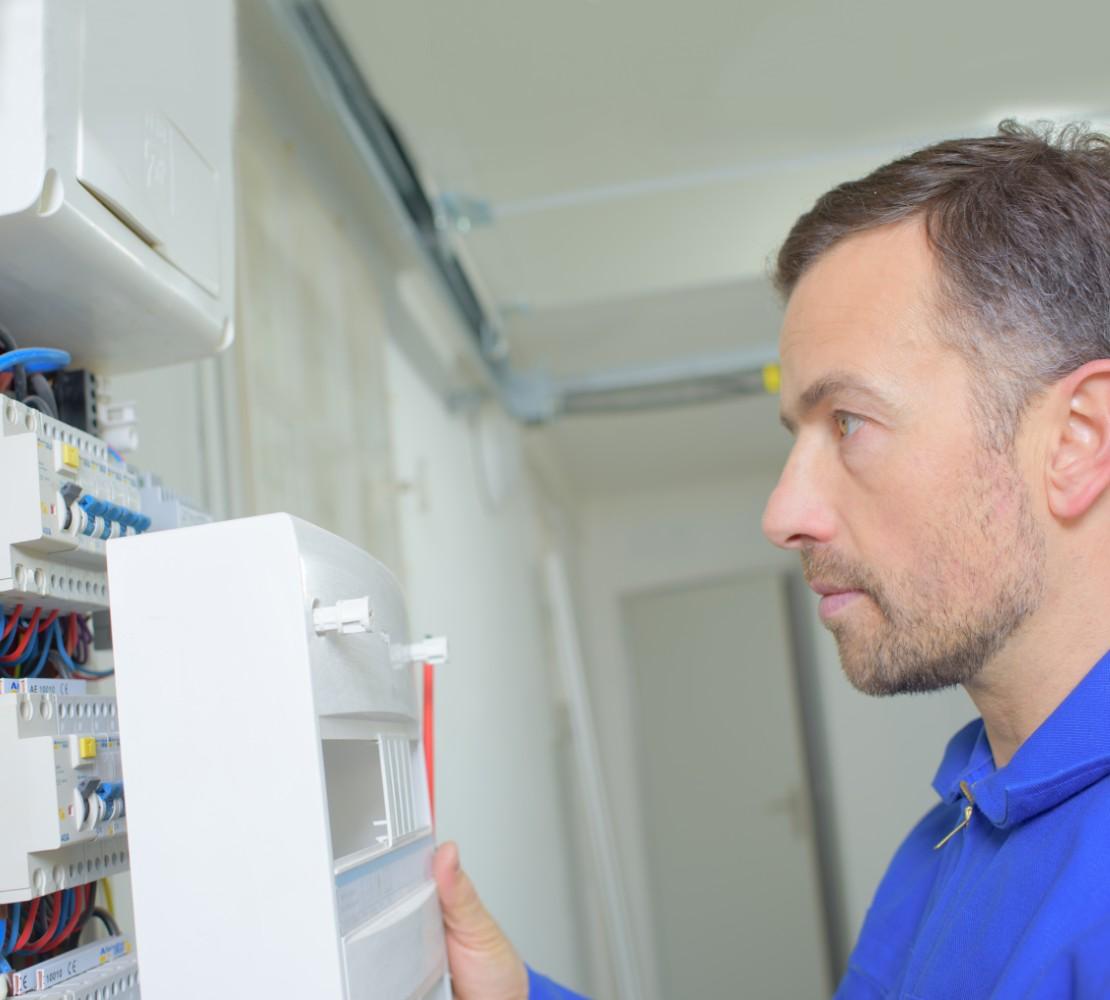 Why you need to replace an old-style fuse box with a consumer unit
The reasons behind the need of professional fuse box replacement are more than one.
Modern metal-enclosed consumer units are safer than old-fashioned fuse boards and units with a thermoplastic enclosure, as the risk of electrical fire is reduced.
The same applies, regarding the minimised risk of one suffering an electric shock.
The energy efficiency of your home is also increased when you install a quality domestic consumer unit.
If you own a rental property, replacing the old fuse box with a consumer unit, in compliance with Part P of the Building Regulations, will ensure the safety of your tenants and the property itself.
Frequently asked questions
Q: Can I postpone the appointment for another day?

A: Yes. Please, log into your Fantastic account to make any changes to your booking.

Q: Is there a minimum charge for the service?

A: Yes. The minimum time you need to book is one hour. Subsequently, you'll be charged for every half an hour. You'll be billed only for the time that actually took the pro to complete the service. Don't forget that you can pay less if you join our Fantastic Club.

Q: Is there anything else I need to know?

A: Prices are inclusive of all taxes. Material supply and delivery costs come on top of the service cost if applicable. If the electrician arrives and is unable to complete the work due to conditions you have failed to provide, there is a stand-alone survey fee of £26 and the cost of parking/congestion (if applicable).

Q: How long will the electrician take to complete the fuse box replacement service?

A: The duration of the service will depend on several factors, such as what type of device is going to be installed, the condition of the old box and the existing wiring, as well as on how long any post-installation/replacement tests would take the electrician to complete. Generally, fuse box replacement jobs are done within 4 hours, including the performing of any tests.
Q: Do you offer emergency electrical repair services?

A: Yes. We'll do our best to assign a local electrician as soon as possible to complete the job for you.

Q: What areas in London do you cover?

A: We provide electrical installation and repair services throughout London within the M25 zone.

Q: What signs should I look for, in order to decide that my fuse board needs replacing?

A: Well, if you own an old fashioned fuse box, say, with a wooden back or an old circuit breakers device that is overheating, for instance, it's best if you replace it with a modern and safe domestic consumer unit. Even properly functioning old-style rewirable fuse boards can put your life at risk, as they contain combustible materials.
Where can you book your fuse box replacement service in the UK?
Meet the Fantastic electricians in all London boroughs and beyond. We are constantly expanding to bring you more and more fuse box replacement services across England. Here, check whether there are reliable professionals in your area.
Central London
East London
North London
South London
West London
View all areas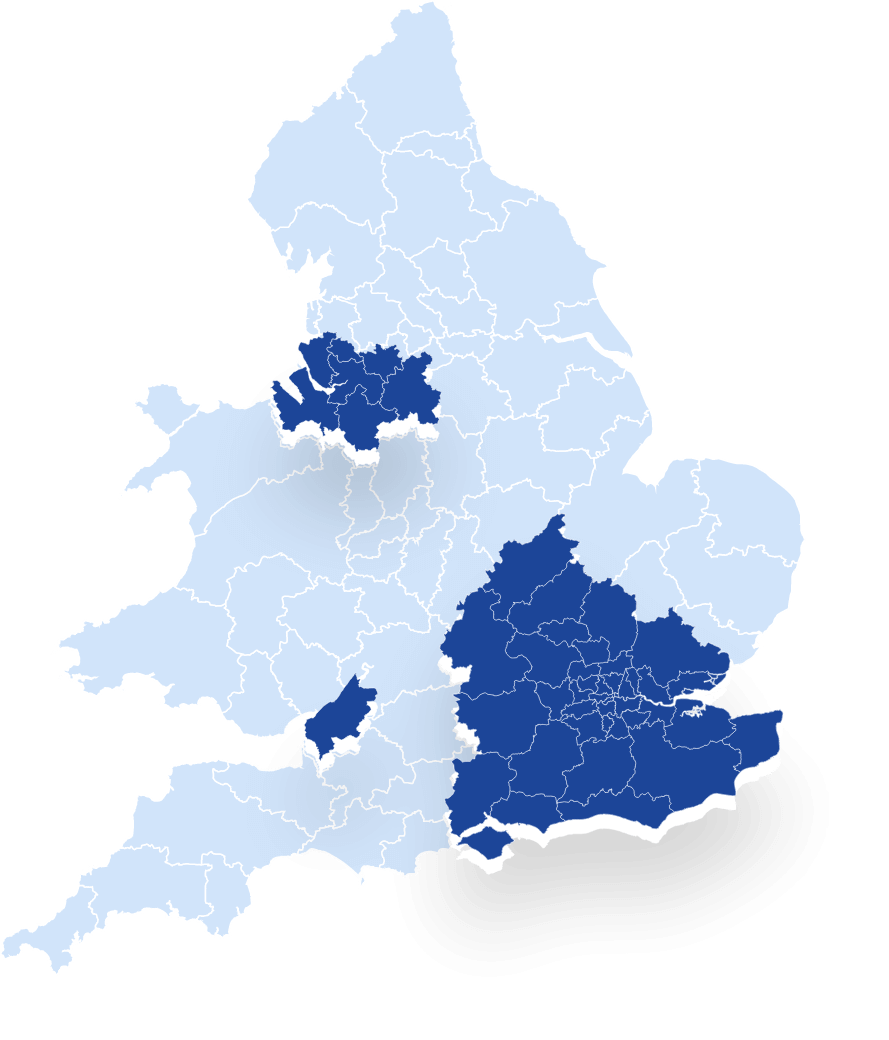 We can do much more than fuse box replacement
Restore the safe functioning of your fuse board!