Professional Gardening Services in Bristol
Access our complete range of convenient gardening services available locally in Bristol
Delivered by insured and background checked gardeners
Booking online takes just a few minutes to set up
You can book for any day of the week (even the weekend)


How to arrange a gardening service for your home in Bristol
01
Add your local post code in Bristol
Create a Fantastic Account and just follow the steps after entering your area code.
02
Modify your gardening service
You are in complete control of all aspects related to your garden service , so let us know what you have in mind.
03
Choose the most convenient date and time
Use our easy online booking form to reserve the time slot that works best for you.
Entrust your garden to the experts
It's high time you get acquainted with Bristol's most devoted gardening experts
Fantastic Services collaborates with an expert team of seasoned and professional gardeners serving the Bristol area. You'll no doubt spot them, donning their distinctive green uniforms and driving their branded vehicles. Rest assured, all Fantastic Services gardeners are:
Thoroughly vetted and insured
Highly trained
Very professional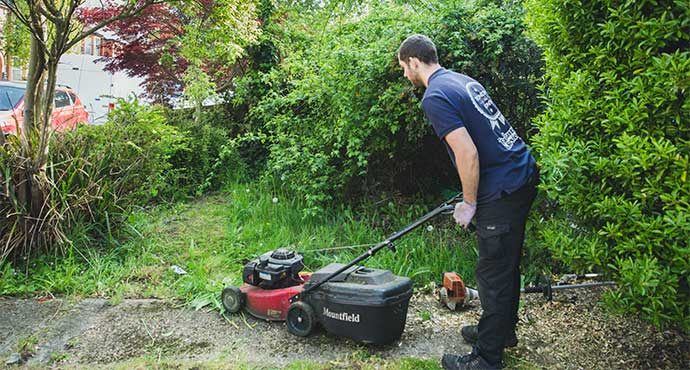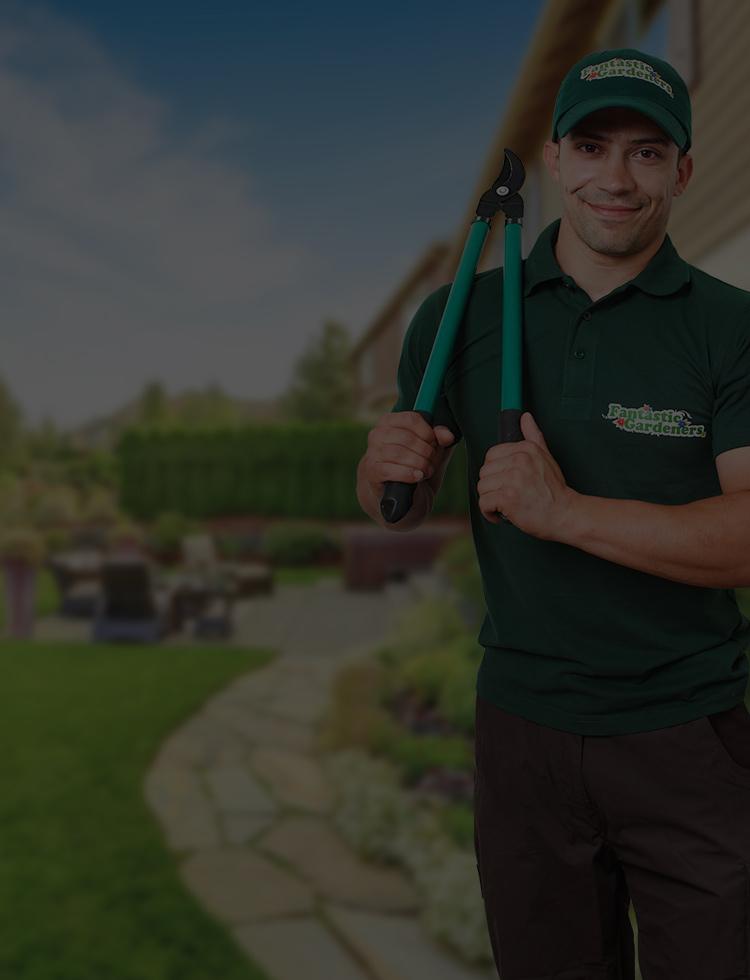 Take a closer look at our gardening services in Bristol
At Fantastic Services, we're absolutely thrilled to present our wide array of top-notch gardening services, specially crafted to cater to the diverse needs of our lovely Bristol-based clients. The team of adept and experienced professionals is dedicated to providing first-class solutions, ensuring your outdoor space stays spick and span all year round.
We know just how crucial a well-kept garden is in elevating your property's charm and value. With a splendid range of services, covering garden maintenance, landscaping, tree surgery, and more, you can trust Fantastic Services to deliver tip-top results, all while maintaining our jolly spirit and unwavering commitment to customer satisfaction.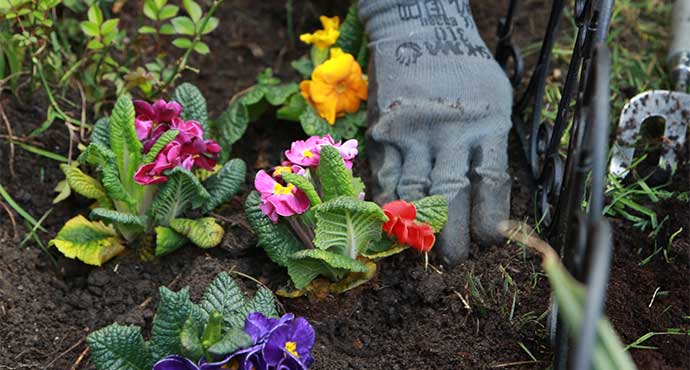 Garden Maintenance
We proudly present our top-tier garden maintenance service in Bristol, tailored to keep your outdoor haven looking spick and span all year round. The team of local, highly skilled gardeners excel in a variety of garden upkeep gardening tasks.
We fully appreciate the significance of a well-tended garden in boosting your property's kerb appeal, and we are steadfast in our commitment to delivering first-rate services at competitive rates. With Fantastic Services, you can have confidence that your garden's well-being is entrusted to professionals who genuinely care about its enduring health and charm.
Employing cutting-edge equipment and the finest gardening tools, we guarantee to preserve the health and splendour of your cherished garden. Our garden maintenance is bespoke, designed to accommodate your specific requirements, whether you're in need of a one-off tidy-up or ongoing routine visits every month or so.
Additionally, the gardeners can provide you with valuable advice on plant selection, soil health, and preventative measures against common pests and diseases.
Jet Washing
We also take pride in providing a top-notch jet washing service in Bristol, adept at effectively eliminating dirt, grime, and moss from an extensive array of surfaces. Our seasoned gardeners skilfully employ high-pressure water systems to rejuvenate your driveway, patio, decking, or exterior walls, restoring them to their former glory.
In addition to the primary benefits of our jet washing service, we also pay close attention to the conservation of water, ensuring minimal wastage during the process. The professionals are trained in the safe handling of equipment, taking extra care around delicate surfaces to prevent damage. Transform your outdoor space and create a lasting impression with our exceptional jet washing service, tailored to suit both residential and commercial properties.
Our comprehensive jet washing service represents not only an economical approach to preserving your property but also a preventative measure against potential harm resulting from the build-up of dirt and debris. By opting for our jet-washing expertise, you're investing in the durability and aesthetic appeal of your property whilst simultaneously fostering a more sanitary environment.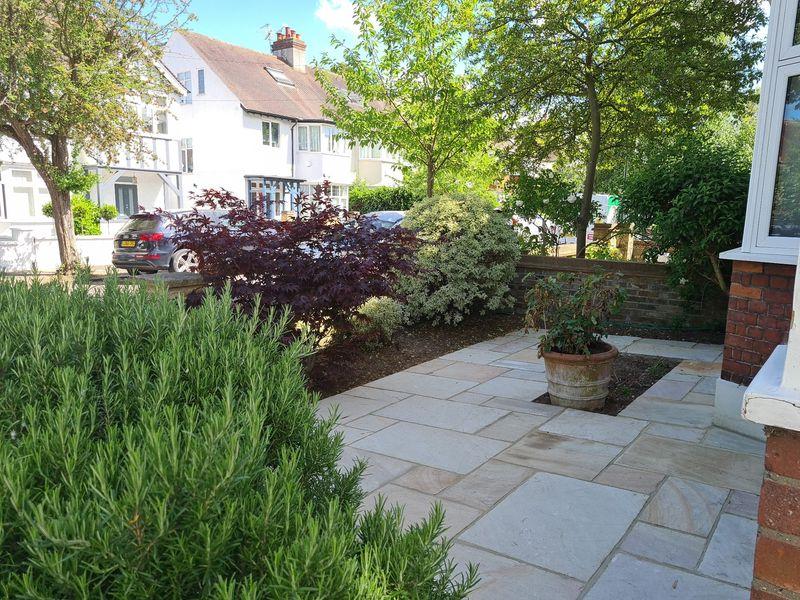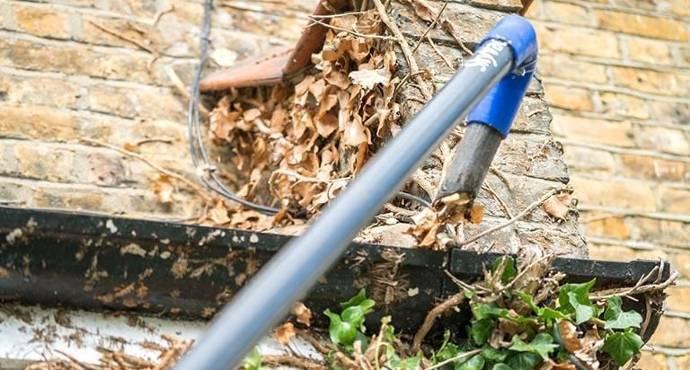 Gutter Cleaning
Shield your home from water-related woes with the first-rate gutter cleaning services provided by Fantastic Services in Bristol. The adept team of professionals swiftly and effectively tackles the accumulation of leaves, debris, and grime within your gutters, ensuring seamless functionality and preventing potential water damage to your property.
We use highly effective gutter cleaning equipment that is operated from ground level. The technicians are able to reach the gutter and put the cleaning robots to use. They eject water under high pressure which effectively dislodges the accumulated twigs and leaves.
Maintaining your gutters in pristine condition is of utmost importance to dodge costly repair work. Our thorough approach and meticulous attention to detail ensure that your home remains safeguarded against water damage, whatever the season.
Landscaping
Revitalise your outdoor oasis with our tailor-made landscaping services in Bristol. The team of seasoned landscape designers and horticulture aficionados collaborates closely with you to craft a visually striking and practical garden that complements your lifestyle and personal tastes.
Allow Fantastic Services to breathe life into your dream garden, fashioning an enchanting space that not only augments your property's worth but also elevates your overall sense of well-being. The experts are adept at understanding your unique vision and materialising it through careful planning, innovative designs, and sustainable practices.
We excel in delivering an array of services, encompassing garden design, planting arrangements, water features, and ambient outdoor lighting. Regardless of whether you desire a low-maintenance sanctuary or a comprehensive garden transformation, our unwavering commitment ensures outcomes that surpass your aspirations.
In addition to our core landscaping services, we also offer guidance on selecting suitable plants for your garden, taking into consideration factors such as soil quality, light availability, and local climate conditions. Furthermore, our team can assist in creating environmentally conscious gardens that encourage biodiversity and promote harmony with nature.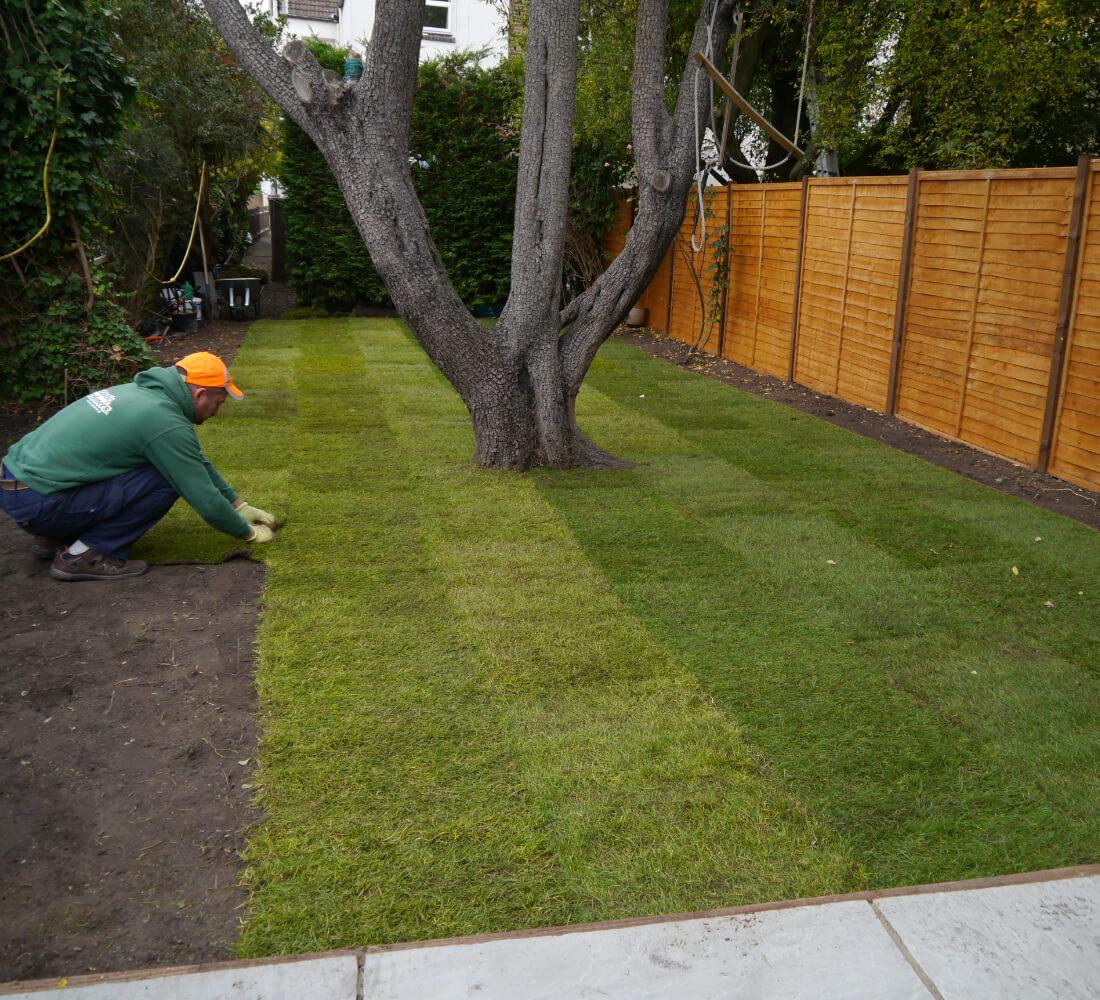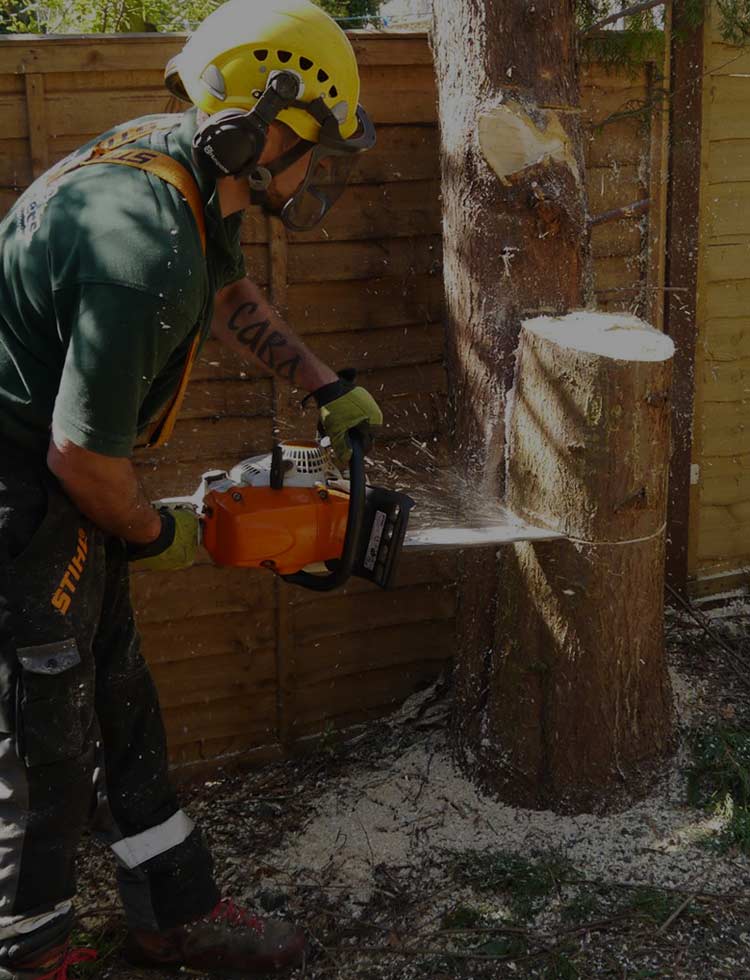 Tree Surgery
The skilled gardeners in Bristol proudly present top-notch tree surgery services to preserve the health and safety of your cherished trees. The certified arborists boast the know-how to manage all facets of tree care, encompassing pruning, crown reduction, and tree removal.
Also, our experts are adept at diagnosing and treating common tree diseases and pests, ensuring your trees remain healthy and robust. We also provide guidance on tree planting and selecting the most suitable species for your garden, taking into account factors such as soil type, space constraints, and environmental conditions.
We place great emphasis on the welfare of your trees and the security of your property, employing state-of-the-art methods and equipment to guarantee the finest results. Entrust Fantastic Services with the care of your trees, nurturing their vitality and longevity while upholding the visual charm of your outdoor haven.
Frequently asked questions about our Bristol gardening services
Is it necessary for me to be present while the gardener works in my garden?
It's absolutely not required for you to stay at home as the gardener takes care of your garden, provided they can access the outdoor space. Many clients like to give access and instructions ahead of time, allowing the gardener to work without any interruptions. That being said, if you prefer to be around to discuss any issues or offer specific directions, that's completely alright as well.
What assortment of equipment is utilised by professional gardeners?
To maintain gardens with utmost proficiency and efficacy, professional gardeners rely on a diverse range of tools and equipment. This selection may include items such as lawnmowers, hedge trimmers, pruners, secateurs, spades, forks, rakes, and the like. For certain tasks, they might also use specialised professional equipment, like high-pressure water systems for jet washing or specific tree surgery instruments for pruning and branch removal.
Are the professional gardeners able to work in all sorts of weather conditions?
Generally, the gardeners can work under various weather conditions, as long as it's deemed safe. Mild rain or overcast skies usually don't hinder their work, but in cases of severe weather, like torrential rain, powerful winds, or snowfall, it might be necessary to reschedule the appointment to guarantee the safety of both the gardener and your garden. We will keep you informed of any weather-related adjustments or recommendations as needed.
How often should a gardener visit for maintenance?
The optimal frequency for professional garden maintenance is contingent upon factors such as the garden's dimensions, plant varieties, and your individual preferences. As a general rule, it's advised to arrange for garden maintenance every 2-4 weeks during the growing season, with fewer visits during the colder months. Some gardens, however, might require more consistent care, so it's wise to consult with a professional gardener to determine the most appropriate maintenance schedule for your specific needs.
What occurs with the waste once the gardener has completed their work?
Upon finishing their tasks, gardeners typically gather and dispose of up to 120 litres of garden waste. We also include garden waste removal as part of the service at an additional cost, ensuring that your outdoor space is left neat and tidy. If you prefer to manage the waste yourself, then the gardners may also offer advice on composting or recycling the garden waste in an eco-friendly manner.
How much do you charge for gardeners in Bristol?
There are various types of services we offer in gardening and the prices differ accordingly. The average starting price for maintenance is £74 for the first hour. For exact prices to services you are interested in, please contact us.
Can't find the answer you're looking for?
Visit our Help Center.
Book our highly convenient gardening services in Bristol

Vanya and Hristo
Meet Vanya and Hristo, who have been serving local clients in Bristol. for 5 years. They run several teams of 30+ insured and vetted experts near you, who deliver a wide range of property maintenance solutions, including cleaning services and gardening.
BECOME A FRANCHISEE OF FANTASTIC SERVICES
Become a Fantastic Services franchisee today!
As a thriving franchise, we offer you the ideal foundation to enter the lucrative gardening service industry. By partnering with us, you'll be on the path to business success, fortified by our steadfast support and expertise. Take the decisive step and join Fantastic Services today, positioning yourself for success in the world of professional gardening services, supported by a proven business model and an established brand.