Gardening Services in Oxford
Enjoy a wide range of gardening services delivered by experienced professional gardeners in Oxford
Vetted and insured staff
Working all week long
Easy to arrange online


You can check out how you can book our gardening services in Oxford through these simple steps
01
Enter your local area code
Simply create an account and apply your local code in our convenient online booking form.
02
Configure your gardening service
Customise the gardening service to your liking and tell us exactly what you need to be done.
03
Pick the date and time
You will be able to access our available booking slots, just pick the one that works best for you.
Meet Our Expert Gardeners
Our gardening professionals are the best in Oxford
Fantastic Services is proud to be working with some of the most experienced and professional gardeners who operate in the Oxford area. You will surely recognise them, with their green branded uniforms and cars. All Fantastic Services gardeners are:
Background-checked and insured
Professionally trained
Fully equipped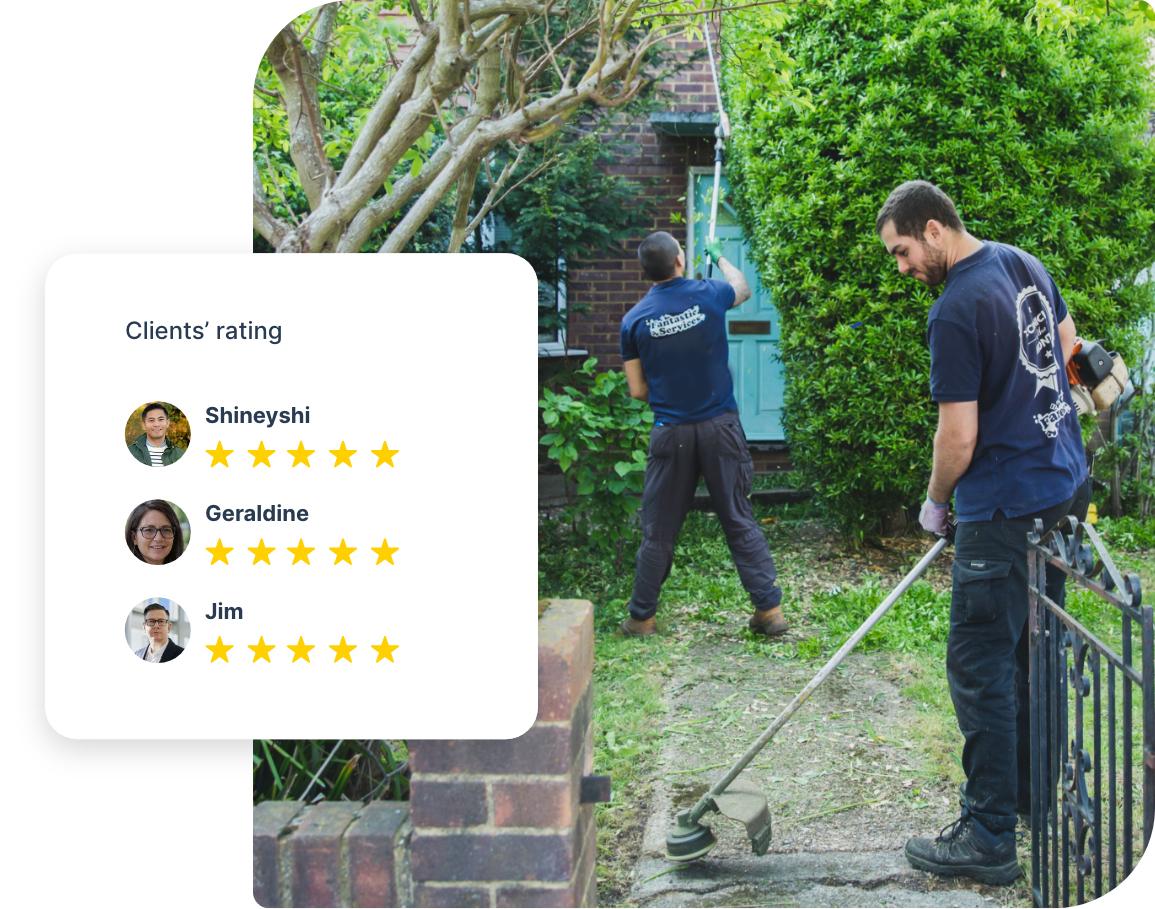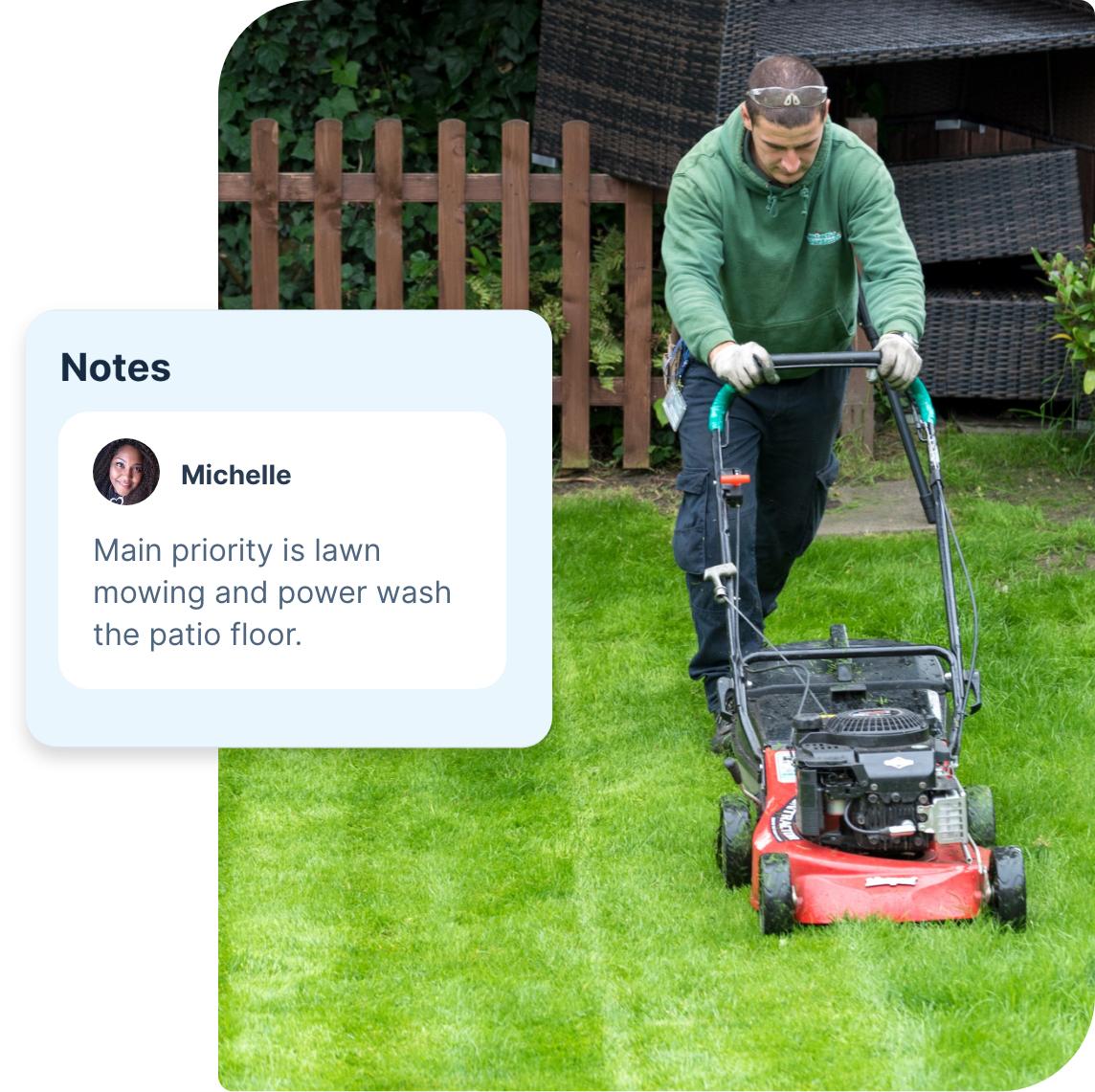 Check out our complete range of gardening Services in Oxford
At Fantastic Services, we take pride in offering an extensive range of premium gardening services tailored to meet the diverse needs of our Oxford clientele. The team of highly skilled and experienced professional gardeners is dedicated to delivering top-notch solutions, ensuring that your outdoor space remains immaculate and well-maintained throughout the year.
We understand the importance of a pristine garden in enhancing your property's value and aesthetic appeal. With a comprehensive suite of services that include garden maintenance, landscaping, tree surgery, and more, you can trust Fantastic Services to provide exceptional results, backed by our commitment to customer satisfaction and industry expertise.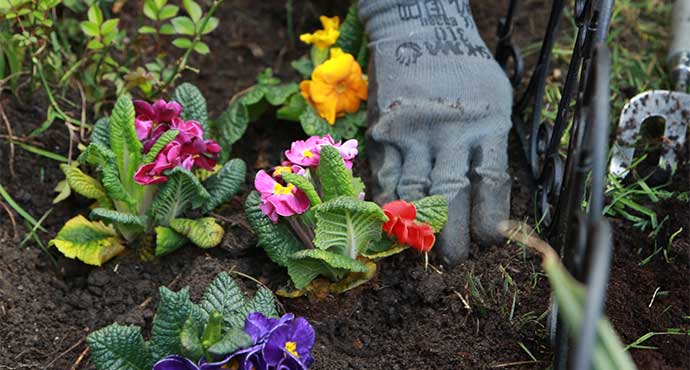 Garden Maintenance
Fantastic Services offers exceptional garden maintenance in Oxford, designed to keep your outdoor space looking immaculate throughout the year. The local professional gardeners are skilled in a range of garden maintenance procedures, including lawn mowing, hedge trimming, planting, and weed control.
By utilising state-of-the-art equipment and gardening tools, we ensure the health and beauty of your garden. Our garden maintenance packages are tailored to meet your specific needs, whether it's a one-time clean-up or regular visits.
We understand the importance of a well-maintained garden in enhancing your property's curb appeal, and we are committed to providing top-notch services at competitive prices. With Fantastic Services, you can trust that your garden is in the hands of experts who care about its long-term health and beauty.
Jet Washing
We offer a professional jet washing service in Oxford that effectively removes dirt, grime, and moss from a wide range of surfaces. It is perfect for your patio, walkways, and driveways. The experienced gardeners use high-pressure water systems to restore your driveway, patio, deck, or exterior walls to their original condition.
Our jet washing service is not only a cost-effective solution for maintaining your property but also helps prevent potential damage caused by accumulated dirt and debris. By choosing our service, you're investing in your property's longevity and appearance while ensuring a safe and hygienic environment around your house.
In addition to revitalising your outdoor spaces, our pressure washing service brings convenience and peace of mind. The skilled team of professionals will handle everything so you'll have more free time and enjoy your immaculate surroundings. With a commitment to client satisfaction and attention to every detail, you can count on us to deliver exceptional results that will exceed your expectations. Experience the transformative power of our jet washing service and witness the remarkable difference it makes to your property's overall appeal and value.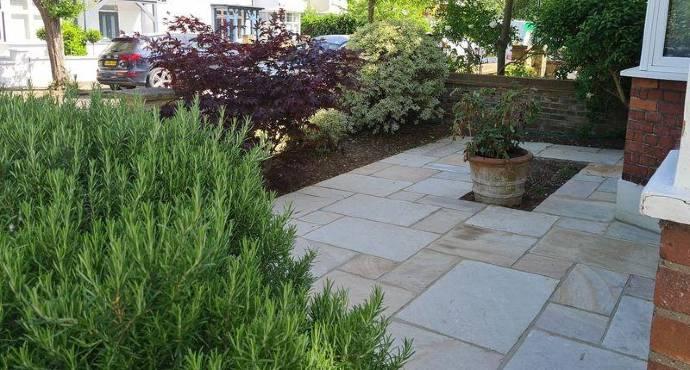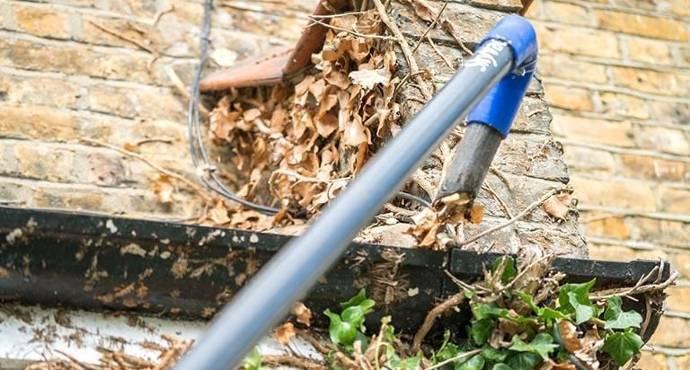 Gutter Cleaning
Protect your home from water damage with Fantastic Services' expert gutter cleaning solutions in Oxford. The team of trained professionals efficiently remove leaves, debris, and dirt from your gutters, ensuring they function effectively and safeguard your property from potential water damage.
We use high-end professional equipment that allows us to clean your gutters quickly and effectively, all done from ground level. Our gutter cleaning equipment can even take before-and-after photos of your gutters and we can show you their conditions before the professional cleaning procedure.
Gutter maintenance is essential to prevent costly repairs, such as those from dampness and structural damage. By choosing Fantastic Services, you can have peace of mind knowing your gutters are in capable hands.
Landscaping
Transform your outdoor space with our bespoke landscaping services in Oxford. The team of experienced landscape designers and horticulturists work closely with you to create a stunning and functional garden that suits your lifestyle and preferences.
We specialise in a range of services, including garden design, planting schemes, water features, and outdoor lighting. Whether you want a low-maintenance garden or a complete overhaul, we are dedicated to providing exceptional results that exceed your expectations.
It is a well-known fact that a healthy and beautiful green space greatly contributes to overall life satisfaction and well-being. So, let Fantastic Services bring your dream garden to life, creating a space that not only adds value to your property but also enhances your overall well-being.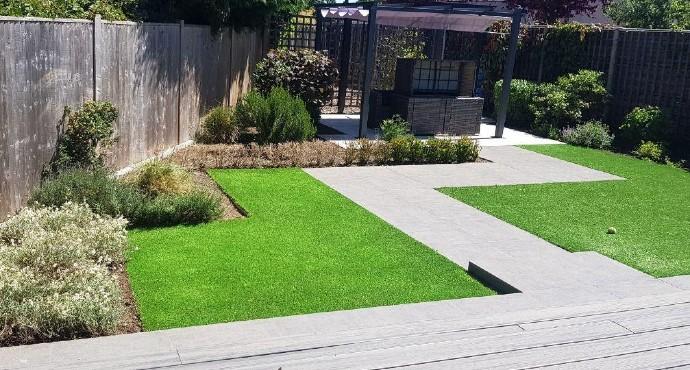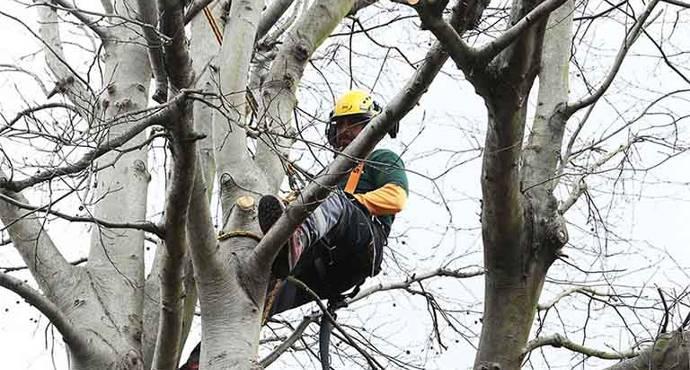 Tree Surgery
What about the trees around your property? Every now and then, they need a little love and care, too. Lucky for you, we have the perfect solution. One that focuses on safety!
The gardeners in Oxford also offer professional tree surgery services to maintain the health and safety of your trees. The qualified arborists possess the expertise to handle all aspects of tree care, including pruning, crown reduction, and tree removal. They will identify the branches that pose a risk and remove them to ensure the healthy growth of the trees.
We prioritise the well-being of your trees and the safety of your property, using advanced techniques and equipment to ensure optimal results. Trust Fantastic Services to care for your trees, promoting their health and longevity while maintaining the aesthetic appeal of your outdoor space.
Frequently asked questions about our gardening services
How often should I have my garden professionally maintained?
The frequency of professional garden maintenance depends on your garden's size, plant types, and personal preferences. Generally, it's recommended to have your garden maintained every 2-4 weeks during the growing season and less often during winter months. However, some gardens may require more frequent attention, so it's best to consult with a professional gardener to determine the most suitable maintenance schedule for your specific needs.
Do I need to be home during the gardening service?
It is not necessary for you to be present while the gardeners work on your garden, as long as they have access to the outdoor space. Many clients prefer to provide access and instructions in advance, allowing gardeners to perform their tasks without disruption. However, if you would like to be present to discuss any concerns or provide specific guidance, that is perfectly fine as well.
What type of equipment do the professional gardeners use?
The gardeners utilise a variety of tools and equipment to maintain gardens efficiently and effectively. These may include lawnmowers, hedge trimmers, pruners, secateurs, spades, forks, rakes, and more. They also use specialised equipment for specific tasks, such as high-pressure water systems for jet washing or tree surgery tools for pruning and removal.
What happens to the waste after the gardener has finished working?
After completing the work, the gardeners can collect and dispose of any green waste generated during the process. Up to 120L of garden waste is disposed of for free. We offer garden waste removal as part of our services, ensuring your outdoor space is left clean and tidy. The gardeners may also provide advice on composting or recycling garden waste if you prefer to manage it yourself.
Can the professional gardeners work in all types of weather?
The gardeners are generally prepared to work in a range of weather conditions, as long as it is safe to do so. Light rain or overcast skies usually do not pose a problem, but in cases of extreme weather, such as heavy rain, strong winds, or snow, it may be necessary to reschedule the appointment to ensure the safety of both the gardening team and your garden.
How much is your gardening services in Oxford?
Our prices differ according to the type of gardening service you will be booking and the duration it would take. The starting range is £74 for the first hour of garden maintenance. Please get in touch with us for exact estimates to the services you are interested to book in Oxford.
Is it worth it to get a gardener?
Yes, having a professional gardener maintain your home's garden for you regularly is worth it. They will get the job done hassle free, especially if you don't have the time to do it yourself.
What time of year should I get my garden done?
The time of year to maintain your garden depends on what you want to do. Spring is perfect to start planting, while summer is good for maintaining it. You can make use of the Autumn months to prepare the garden for the hard winter weather.
What is included in garden maintenance?
Our gardeners in Oxford will help you out with lawn mowing, weeding, edging, trimming, and pruning as part of our garden maintenance service.
Can't find the answer you're looking for?
Visit our Help Center.
Return the beauty of your garden with our gardening services in Oxford

Vanya and Hristo
Meet Vanya and Hristo, who have been serving local clients in Oxford. for 5 years. They run several teams of 30+ insured and vetted experts near you, who deliver a wide range of property maintenance solutions, including cleaning services and gardening.
BECOME PART OF THE FANTASTIC SERVICES FRANCHISE FAMILY
Fancy embarking on an exciting journey to establish your very own gardening business?
Don't miss out on the splendid opportunity to join the Fantastic Services family! As a flourishing franchise, we provide you with the perfect platform to delve into the highly rewarding gardening service sector. By partnering with us, you'll be setting sail on a brilliant adventure towards business success, bolstered by our unwavering support and expertise.
So, why not take the leap and become part of our ever-growing community of like-minded entrepreneurs? We're eager to welcome you aboard and share our wealth of knowledge, allowing you to navigate the intricacies of the gardening services industry with ease.