CCTV installation services
Scale up the protection of your property in London against burglary by installing a CCTV security system!
Reliable security systems installations
Performed by skilled & fully protected pros (with PPE)
6-months guarantee on the workmanship
On-site survey, available prior to the service
4 easy steps to your CCTV installation in London
1.
Book a service online and let us know what type of security camera you need installing
2.
Upon arrival, the specialist will perform a survey on site on the arranged day
3.
The CCTV installers in London will provide you with a quote and complete the job
4.
Enjoy the stepped-up security of your home or facility
CCTV system installation in London - installation and repair prices

As a member of the Fantastic club, you can get £30 OFF for 10 different services within 1 year.
Monday – Sunday

Appointments

7 am - 6.30 pm

7 pm - 6.30 am

Wire-free security camera
from £107
from £107
Any other camera
Paid survey only - £71
Paid survey only - £71
Join the

Fantastic Club and get:
£300 in credits
Preferential member rates
Domestic cleaning from £13/h
Real-time arrival tracker
Priority booking & case handling
* Materials supplied and delivery costs come on top of the service cost.
** The final price for the service is confirmed upon arrival of the locksmith.
*** A cancellation fee as per our standard T&C is applicable in case the locksmith is on site and you decide not to proceed or cancel the service.
T&C and Minimum Charges apply. When we calculate the price, we also take into consideration the area's dimensions and the time of the appointment. All prices and deals are valid for areas within M25. Deals cannot be combined with any other deals and promotions. Prices are subject to availability. Parking and Congestion charges are excluded from the prices above(when applicable).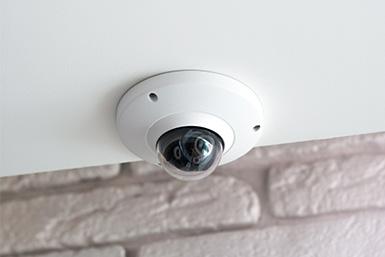 CCTV installation in London from Fantastic Services
Enhanced security for your home and business
With us, you can count on a variety of security solutions, from indoor video surveillance options to a range of outdoor wired and wireless IP/HD CCTV camera systems. So, whether you wish to increase the protection of your property amid the rise in vandalism acts and burglaries during the pandemic, or you wish to keep an eye on a vulnerable relative or your child indoors, we've got you covered. As NCFE certified Cube CCTV installers in London with years of experience we can guarantee nothing but the highest quality service.
Fully equipped CCTV system installers with PPE gear
The Fantastic locksmith technicians are experienced, qualified and fully insured to install a range of CCTV camera systems. They always come equipped with the right tools for the job, as well as make sure to put on their personal protection equipment (PPE) before they enter your property.
The professionals observe all COVID-19 social-distancing and personal disinfection guidelines, issued by the British government.
Quality workmanship with a 6-months guarantee
Don't risk installing your CCTV camera by yourself and compromise the security of your property! Instead, entrust the job to a professional, who knows what they're doing and have the experience to complete the task with high-standard results. Moreover, our CCTV installation service comes with a guarantee of 6 months on the work done for your peace of mind.
Easy booking and full London coverage
You can book your CCTV installation service online by filling the form on this website or through the GoFantastic mobile app (download on the App Store). You can also use the chat option here, at the bottom on the right, or just call us! A customer service agent will help you with your request. The service is suitable for both commercial and domestic clients, located in Greater London, within the M25 zone.
Complete CCTV installation service and a wide range of property security solutions
Deter any unauthorised access to your property and improve its security with our professional CCTV camera system installation services! Regardless of whether you need one outdoor HD CCTV camera or a few wireless ones installed in key places indoors, we can help. Just because you are not at home doesn't mean you can't watch what your children or pets are doing or keep an eye on your property when you are travelling. Security cameras allow you to view what's happening in your home in real time while you're away. So, rest assured that with us, you'll be able to reduce the risk of acts of vandalism, burglary attempts or any type of foul play and anti-social behaviour.
We can deliver a wide range of property security solutions, so why not check the list below?
Video, wireless and mechanical doorbell repairs and fitting
For a full list of our home security fitting and repair services, contact us at your convenience!
Wired vs Wireless CCTV Camera Systems
As mentioned earlier, you can choose from wired or wireless CCTV camera installation options for your property's security needs. The difference between the two types of devices is self-explanatory but let's explore a few distinctions in more detail.
Wired CCTV systems
Wired CCTV surveillance systems are very popular and rely on uninterrupted connection via a cable from the camera to the monitoring device. They are known for their reliability because all the connections between the router, recording device, camera and monitor are less likely to suffer from any signal interferences and malfunctions.
There's a slight disadvantage of installing wired cameras, however. One (an unauthorised person, for instance) may be able to locate the cables, extensions and connectors, and disable them. Thus, the security of your property may suffer if the wiring has not been concealed properly or secured in a way that is hard to reach.
Wireless CCTV systems
Wireless devices also use the power of the Internet to transmit images back to the monitoring device but without a cable connection. This is often a convenient way to secure domestic properties when the owner is away, as the system can be linked to an app and thus, the owner can monitor their home on the go, via their mobile device. The wireless cameras are perfect for renters and temporary business set-ups, as they can be easily uninstalled and moved to a different location.
The obvious downside of wireless surveillance systems is that they are susceptible to signal interference, so this can compromise the protection of your property. Hence, it's vital to have a quality, powerful router and strong internet connection.
Frequently asked questions
Q: I need to make some changes to my booking. How do I do that?

A: Just go to the dashboard in your Fantastic account and apply the changes you need to make. You can also download our GoFantastic app or call us to speak to one of our friendly customer service representatives.

Q: Do you offer any deals on your CCTV installation services?

A: Well, if you join our Fantastic Club, you can enjoy paying lower rates on all your services with us, including the CCTV installation service, for a whole year. On top of that, you will be able to book with priority and benefit from a number of other attractive perks.

Q: Can the CCTV installer come on a weekend?

A: This will be subject to availability, however, we strive to be as flexible as possible and deliver our services 7 days a week, including public holidays.

Q: What is your coverage?

A: This service is available for properties, located anywhere in Greater London, within the M25 zone.
Q: Do you supply CCTV cameras?

A: Unfortunately, we cannot deliver any video surveillance security devices at this point but we can advise you on what choices you have during the booking process. Note that you need to purchase the CCTV camera yourself prior to the service.

Q: How long does the service take?

A: This will depend on the number and type of CCTV cameras you need installing. On average, the technician can install a wireless camera in about 1 hour, for instance.
CCTV installation in London coverage
Central London
East London
North London
South London
West London
View all areas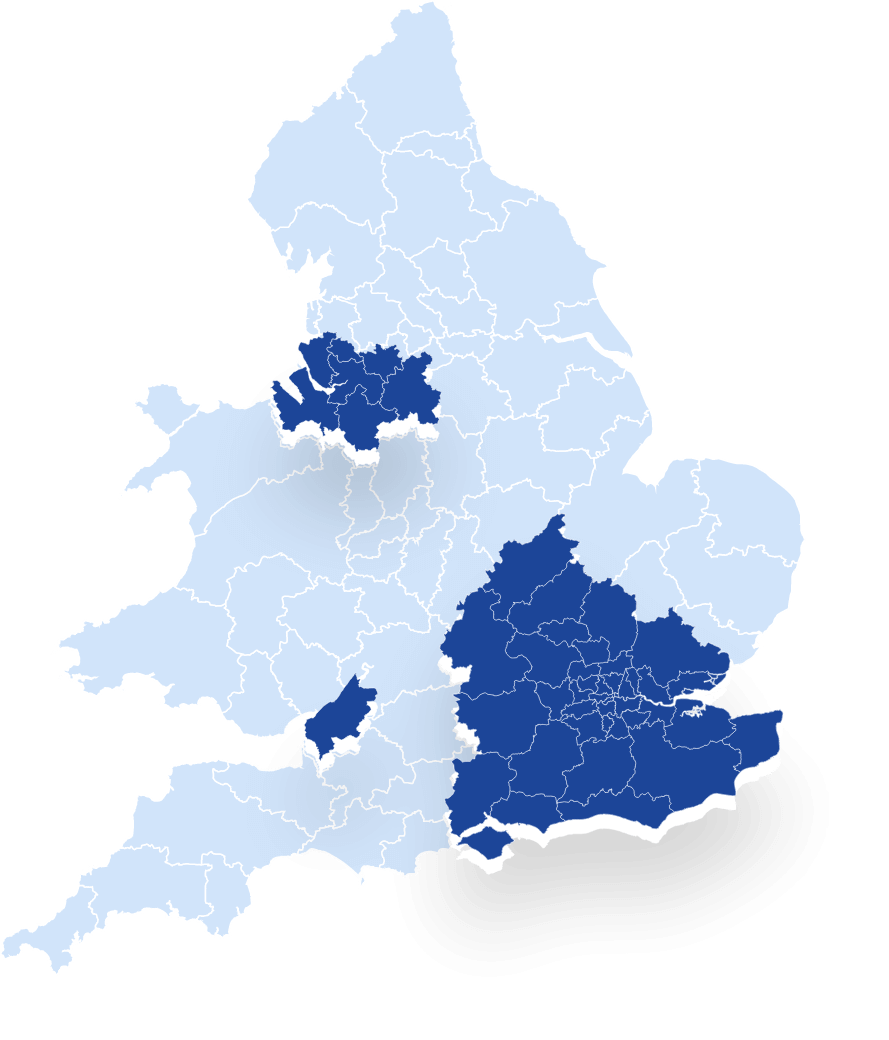 Protect your property and book a CCTV installation service in London today!