Laundry pick up and delivery services in London
Get your clothes perfectly washed, dried and ironed, and ready to use in 24 hours
FREE collection and delivery of your order
Delivery of your order back in as little as 24 hours
Wash & fold of 6kg bag for £14.95 ONLY
No harsh chemicals, only eco-friendly products

Price for Fantastic Club members starts from £0 instead of £20
How the laundry service in London works
1.
Use the online booking form to choose your collection and delivery times
2.
We'll send a driver to pick up your laundry order. Arrival time of 3 hours applies
3.
Your perfectly clean clothes will be brought to your doorstep in as little as 24 hours
4.
Enjoy our freshly washed or dry cleaned items minus the hassle
Quality laundry services in London to save time and effort
We provide pick up laundry services near you in London to ensure that you don't waste a minute longer hanging around in your local laundrette. We'll collect your clothes and linen, wash and tumble-dry the lot, then carefully fold each item and deliver your laundry back to your doorstep. Upon request, we can arrange for your clothes to be ironed professionally so that this chore is no longer on your housework list, either.
Again, you can select your items that need washing, drying, and ironing, be it your hubby's office shirts, your delicate blouse or the entire family's duvets, pillows, and sheets. We offer convenient laundry pick up service packages, such as Wash, Tumble Dry & Fold, or Wash & Iron to suit your needs.
Book our convenient laundry pick up and delivery services in London online in a few clicks and as regularly as you wish, and start the new working week with fresh-smelling, clean clothes, ready to be enjoyed and appreciated by the whole family!
Things you need to know about our laundry pick up and delivery service in London
There are some small specifics about our laundry service in London which you must be aware of. Please read them carefully below:
One laundry load is 6kg. If your load of clothes is more than 6 kg, we will distribute them evenly between loads.
We also never mix your clothes with other people's clothes, so sometimes we will have to charge a full load even if the machine is not fully loaded.
We usually wash clothes at 30°C. We can wash your clothes at 45°C if you want for no extra charge but bear in mind that temperatures that high can damage delicate items. So check labels before selecting this option.
In the mixed wash light and dark clothes are washed together at 30°C.
For the separate wash we will separate light from dark clothes in two or more separate loads, depending on the number of garments. Your clothes will be washed at 30°C again unless you inform us that you want them done at a higher temperature.
If you want to use our dry cleaning pick up and delivery service together with the laundry service, please separate the clothes for dry cleaning from those for laundry in different bags.
A laundry load can fit up to 7 shirts, 3 pairs of trousers, 7 pieces of underwear, and around 7 pairs of socks.
Please put all linen and towels in a separate bag from the regular laundry, as those usually require different washing and drying cycles.
NOTE: Please do not include in your laundry service order dry cleaning only items, bath mats, garments that cannot be tumble dried, or any other items which are not suitable for machine washing and tumble drying.
Frequently Asked Questions
Q: Can you collect my laundry on a Sunday?

A: Yes, we can. The laundry collection and delivery service is available every day of the year except on Christmas day and 1st January.

Q: How do you charge for your laundry services in London?

A: The prices are based on the volume and types of items that you need washed or dry cleaned.

Q: Is there a minimum charge for the laundry pick up and delivery service in London?

A: Yes. A minimum order value of £20 applies.

Q: What is your cancellation fee?

A: We don't have a cancellation fee, as long as you give us a 48-hour notice.
Q: Who do I contact if I'm not happy with the laundry service?

A: Please, get in touch with our customer service representatives, who will assist you promptly and resolve your issue.
Where we offer laundry pick up and delivery in London?
Please use the pink button to check our availability in your area, if you don't find it on the list below.
Barking and Dagenham
Barnet
Camden
Central London
East London
Greenwich
Hackney
Hammersmith and Fulham
Islington
Kensington and Chelsea
Lambeth
Lewisham
North London
South London
Southwark
West London
View all areas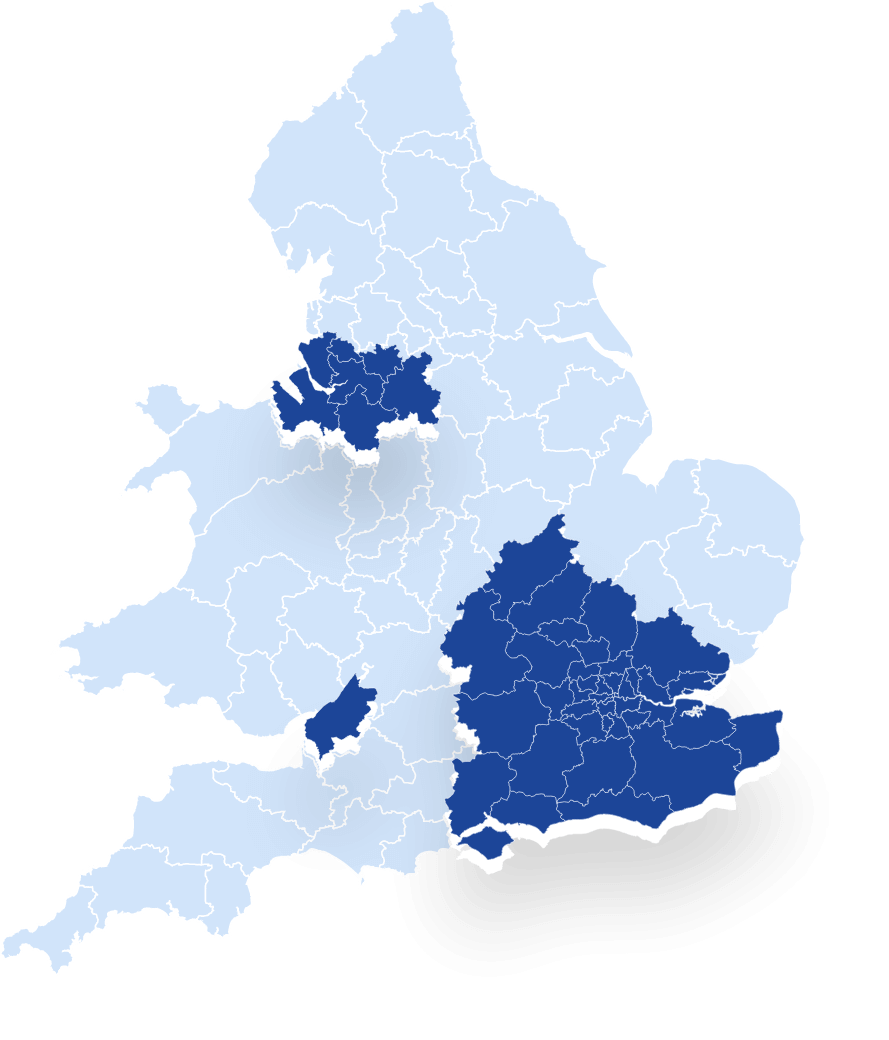 Ready to book your laundry pick up and delivery service?