Why Upholstery Cleaning Services in Farnborough are the Best in the Business
Let our professional upholstery cleaning service in Farnborough help you maintain the cleanliness and appearance of your furniture, sofas and other upholstered pieces with our 5-star service.
Nature-friendly machine cleaning
Removing nasty smells
Easy to book online
Suitable for natural fibres
Protection against mould and mildew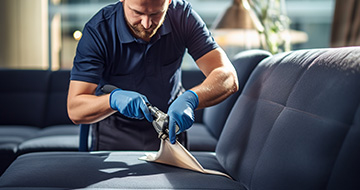 Certified by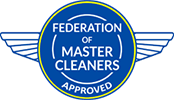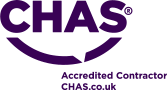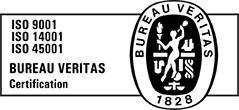 Understanding How Our Online Booking System Works
Our online booking form makes it easy to book a local service in Farnborough. Configure your service, preview our team's real-time availability and book directly - all within minutes. And with no need to wait for confirmation, you can rest assured that your service will be delivered without a hitch.
1. Enter your local Farnborough postcode.

Create an Account and enter your post code effortlessly with our user-friendly web reservation form.

2. Customize your upholstery cleaning in Farnborough.

Please be sure to include all necessary information and state your preferences clearly.

3. Choose a time slot.

Our expert cleaners are available to come at any time that suits your needs, so let us know when works best for you.

4. Enjoy your local upholstery cleaning in Farnborough.

Cherish the transformation of your upholstered furniture and the resulting healthier home.
Fully Trained and Insured Local Upholstery Cleaning Professionals in Farnborough
Certified, in-house trained cleaners
Cleaners with public liability insurance for 1+ million
Professional and sustainable detergents
100% satisfaction guaranteed
24/7 customer and technical support
Experience the Quality of Our Upholstery Cleaning Services in Farnborough - Our Customers Share Their Reviews!
Welcome to Your Local Upholstery Cleaning Professionals

Number of bookings: 1341
With Fantastic Services for: 2 years
Specialities:
Carpet Cleaning
Upholstery Cleaning
Dry Cleaning
Leather Upholstery Cleaning
Oven Cleaning
BBQ Cleaning
Pressure Washing
What the reviews say
Top-notch upholstery and oven cleaning. Furniture and oven spotless. Delighted with the results.

Number of bookings: 1
With Fantastic Services for: 10 months
Specialities:
Carpet Cleaning
Upholstery Cleaning
Oven Cleaning
BBQ Cleaning
Number of bookings: 367
With Fantastic Services for: 5 months
Specialities:
Carpet Cleaning
Upholstery Cleaning
What the reviews say
Top-notch upholstery and carpet cleaning. My home feels cleaner and fresher. Skilled and attentive team.
Frequently asked questions
What is the process for upholstery cleaning?
Upholstery cleaning is typically done by using a combination of vacuum cleaning, spot cleaning, and hot water extraction. Vacuum cleaning will help remove any surface dirt and debris that may be present, spot cleaning will help remove any localized dirt or liquids, and hot water extraction will help remove the deep down dirt and allergens.
How often should I have my upholstery cleaned?
It is recommended to have your upholstery professionally cleaned every 12-18 months depending on the level of usage. It is also important to have your upholstery cleaned if there are any spills or stains, as these can become permanent if left untreated.
What materials can be safely cleaned?
Most fabrics can be safely cleaned with the proper technique. That said, it is important to check with the manufacturer's instructions prior to having any upholstery cleaned. It is possible that certain fabrics may require specialty treatments to avoid damage.
What products do you use?
We use non-toxic, environmentally friendly cleaning products whenever possible. These products are safe for both people and pets, and they are also effective for removing dirt, debris, and stains from upholstery fabrics.
Do you offer stain protection?
Yes, we offer a variety of stain protection services. These services work by protecting the fabric from future stains and making them easier to clean up in the event of a spill.
How long does upholstery cleaning take?
It depends on the size and condition of the upholstery being cleaned. Generally, the process takes anywhere from 1-3 hours depending on the size of the project.
What is the Average Price of Upholstery Cleaning Services in Farnborough?
Average service cost in this area is:
£79 - £162
Full Coverage of the Farborough and the Surrounding Areas
Farnborough is a town situated in northeast Hampshire, England. Renowned for its strong connection to aviation history, it is home to the Farnborough International Airshow, a globally recognized aerospace event. The town also boasts various research and development facilities, making it a hub for technology and innovation. Farnborough offers a mix of modern amenities, green spaces, and a rich aeronautical heritage.
Mon-Sat 8:00 AM to 10:00 PM BST
office@fantasticservices.com
Introducing the Team at Fantastic Services in Farnborough
As a franchising company, we pride ourselves on working with experienced and successful local area developers who have an extensive amount of industry knowledge. Our Local Partners strive to provide exceptional service to each customer, tailored to their individual property needs.

Vanya and Hristo
Meet Vanya and Hristo, who have been serving local clients in Farnborough. for 5 years. They run several teams of 30+ insured and vetted experts near you, who deliver a wide range of property maintenance solutions, including cleaning services and gardening.
Free Up Time for Yourself - Let the Professional Upholstery Cleaners Do the Cleaning!