Professional mobile car valeting services in London
Give your vehicle the love it deserves by booking Fantastic Services' mobile car valeting!
Done by trained and vetted experts
Eco-friendly and highly effective cleaning methods
A car valet service tailored to your needs
7-days-a-week availability
Booking a mobile car valeting service near you made easy
1.
Modify your mobile valet service
Check out our valet package options, pick the one that you want, tailor it to your needs, and specify the location of your car.
2.
Schedule your appointment
Choose a convenient day and time for your service and make a pre-payment, using our online booking system.
3.
Leave the professionals to do their magic
Your appointed team of cleaning specialists will arrive at the specified time and place to give your car a mini-makeover.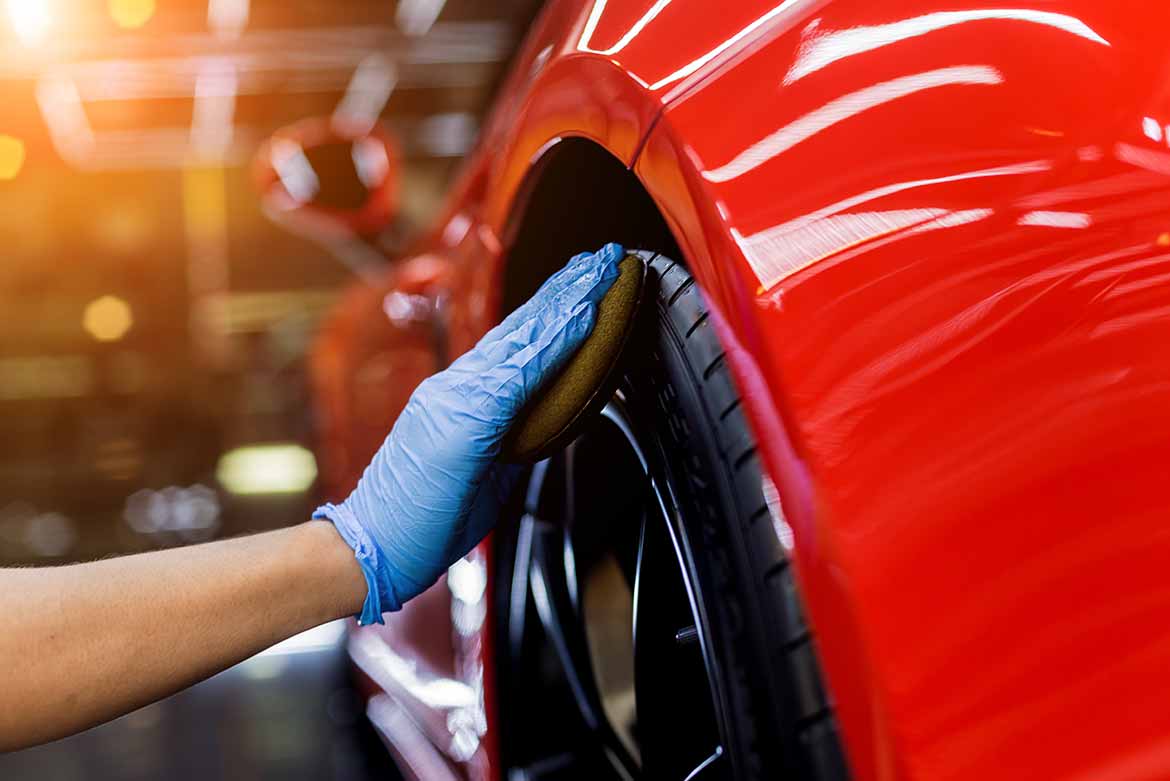 What our mobile car valeting service includes
Nobody likes waiting in an endless line of cars to get their vehicle cleaned. Well, now you don't have to! Fantastic Services offers a convenient solution that can get your car pampered basically anytime, anywhere - our professional mobile car valeting service.
All you have to do is give us a call, tell us where your vehicle is located, and we'll send you a team of fully equipped professionals who will leave your car in a showroom-like condition.
With all of this being said, here are our two main vehicle valet options:
Interior valet service
The professional car valet technicians will thoroughly clean the dashboard of your vehicle, centre console, doors, carpets, seats, mats - basically the whole interior, leaving it looking and feeling refreshed.
Exterior valet service
This service option includes a cleaning of the entire exterior of your vehicle. The valeting professionals will mainly focus on the body of your car, its windows, its rims, and its tires. The service is performed either through our pure, filtered water cleaning method or with the use of a range of waterless products. Both of the cleaning alternatives are equally effective and eco-friendly.
Note that you can book these mobile car valeting services separately or, if you wish, you can combine them.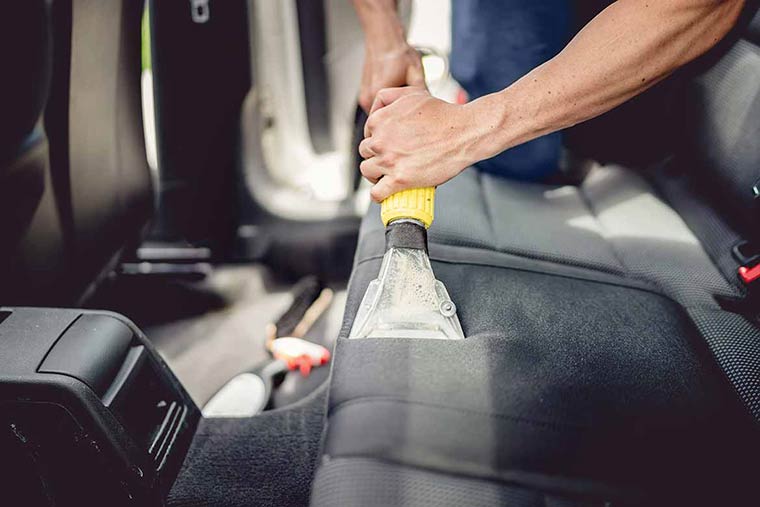 Additional services you can add to your car valet service
Upon additional request, the appointed professionals are also able to:
Do a screen wash refill;
Clean an excessively dirty interior;
Perform a sanitisation of the vehicle;
Apply body wax or HD body wax;
Apply a wheels sealant on all 4 wheels;
Do a thorough pet hair removal;
Perform an odour removal;
Deep clean leather interior;
Remove tree sap and bird droppings;
Deep clean your upholstery.
Mobile car valeting service packages we offer in London
Check out below the full list of valeting packages besides the exterior and interior valet mentioned above:
Ultra car valeting

- Give your vehicle the ultimate treatment! The ultra car valeting package includes a complete wash, wax and buff of the car exterior, tyre dressing, window clean inside and out, deep cleaning of the wheel arches, upholstery shampooing and sealing, leather conditioning, deep cleaning of the engine bay, detailed cleaning of the dashboard and vacuuming of the interior surfaces.

Body protect

- The package includes a car wash, tyre dressing, wheel protection, hybrid ceramic waxing, and interior vacuuming and protection.

Gold valeting

- This package is similar to the above Ultra valet option and excludes only engine bay cleaning. So, you can expect a full wash of your vehicle, waxing and buffing, tyre shine, an exterior and interior window polish, deep upholstery cleaning (a sealant or leather conditioner application is included, whichever is needed). The technician will also vacuum thoroughly the interior and deep clean the dashboard, too.

Soft top reproofing

- Your soft top convertible can look amazing again with an expert soft top reproofing service. It includes an exterior wash, rinse and dry, as well as mould and mildew removal if needs be. To finish off, the technician will apply a quality fabric sealant to protect your car soft top and prolong its life.

Paint protection

- Get your car's paintwork safeguarded by a professional paint protection application. The technician will add an invisible layer of protective coating, which will ensure that your car's shiny look remains intact if stones or birds' droppings come accidentally into contact with the paintwork.

Clay bar & machine polish

- The clay bar detailing service involves the use of special polishing equipment, which removes dirt and grime from the paintwork of your car that standard cleaning cannot. The polishing product is worked into the layer of paint with amazing results.
Requirements and specifics of our mobile car valeting service in London
Here is what you need to be aware of when you schedule our mobile car valeting service:
Make sure to park your vehicle in an area that will allow the professionals to stop their minivan close to the car.
You'll need to remove all of your personal belongings from the vehicle, including items, such as child seats, before the interior valet service.
If you've booked our interior valet service, you'll have to provide access to your car for the cleaning technicians.
Depending on the size of the job, we'll send you either one or two car valet professionals.
Frequently asked questions
Q: When can I book the mobile car valeting service in London?

A: The professional cleaners who we work with have a very flexible work schedule. You can make a service appointment with them any day of the week, which also includes Saturdays and Sundays, from 7 AM to 7 PM.

Q: Do I need to provide anything for the cleaning technicians in terms of tools or equipment?

A: No, you don't have to worry about anything. The car valet professionals will arrive fully prepared for the service.

Q: Do I need to be present during the car valet service?

A: It depends on the type of service you choose. If you want the technician to clean only the exterior of your car, you don't need to be present for the service. However, if you want them to clean the interior of your car, you need to provide access to the vehicle. Note that it is your responsibility to provide the mentioned access before the start of the service. If you can't open the car or if the vehicle is not present at the specified location within 30minutes of the scheduled appointment, you'll be charged 50% of the car valet service price. Also, there are additional charges, if the cleaning professional can't reach you to lock the car.

Q: Where should my car be parked for the vehicle valet service?

A: You can park your vehicle at any convenient public spot. Just make sure that the service can be performed. This includes ensuring a parking spot for the cleaning professionals near your car (within 10 m). If by any chance the technicians can't start the cleaning process due to location issues, they will contact you and ask you to find another one.
Find our mobile car valeting services all over London
We always aim to expand our coverage and constantly add new areas where one can find our services. Please use the pink buttons on this page if you don't find your area in the list below.
Barking
Bexley
Camden
Central London
East London
Greenwich
Hackney
Hammersmith and Fulham
Islington
Kensington and Chelsea
Lambeth
Lewisham
North London
South London
Southwark
West London
View all areas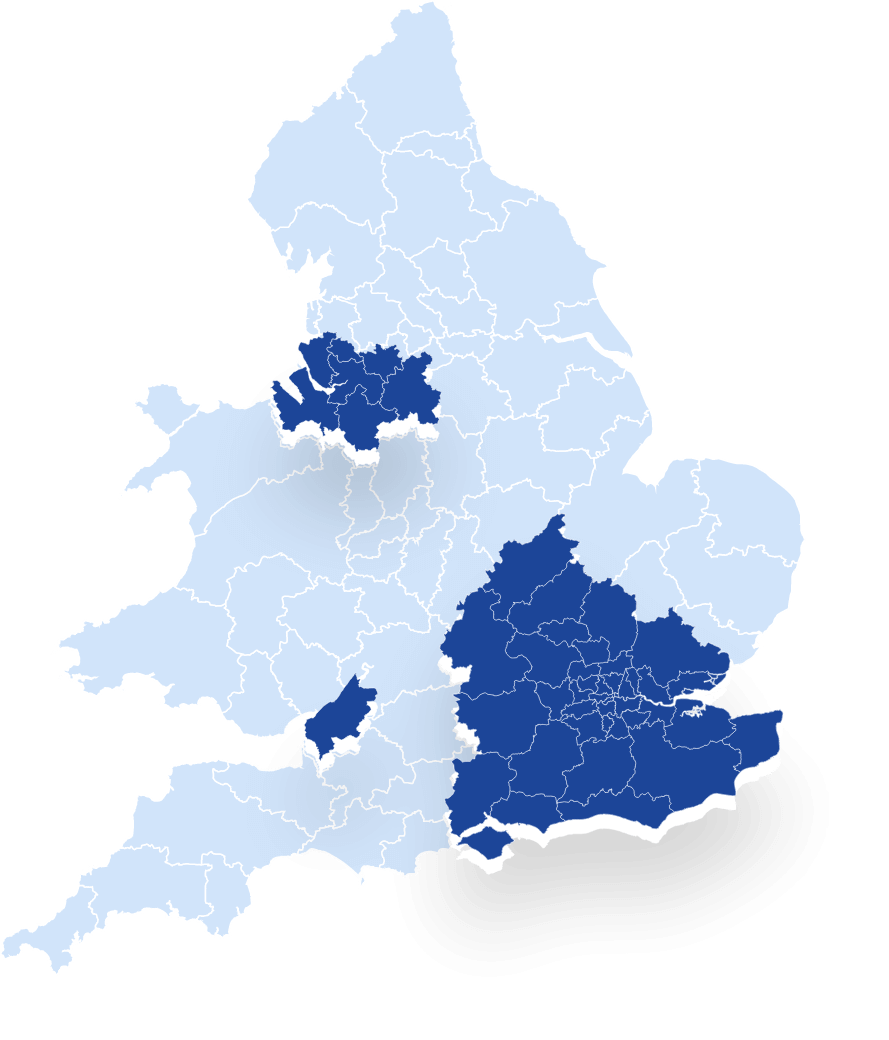 Ready to get your car professionally taken care of?