EV charger installation service in London by certified electricians
Working with a wide range of quality electric car charging points by leading manufacturers!
Fully certified and OZEV-approved EV charger installers
Serving both regular clients & those eligible for the EVHS grant
Meeting the BS7671 Standard and IET code of practice
Complete London coverage within the M25 zone
Your EV charger installation service in London in 3 simple steps
1.

Request an EV charger installation service

Contact us online to discuss your car charging point installation needs and we'll consult you on the best options for you.

2.

Order your home electric car charger

Or let us arrange the supply of your EV charging point, which will be installed expertly by a certified engineer.

3.

Enjoy your vehicle charging point anytime

Now, you don't have to waste any travelling time and wait in rush-hour traffic to charge your electric vehicle!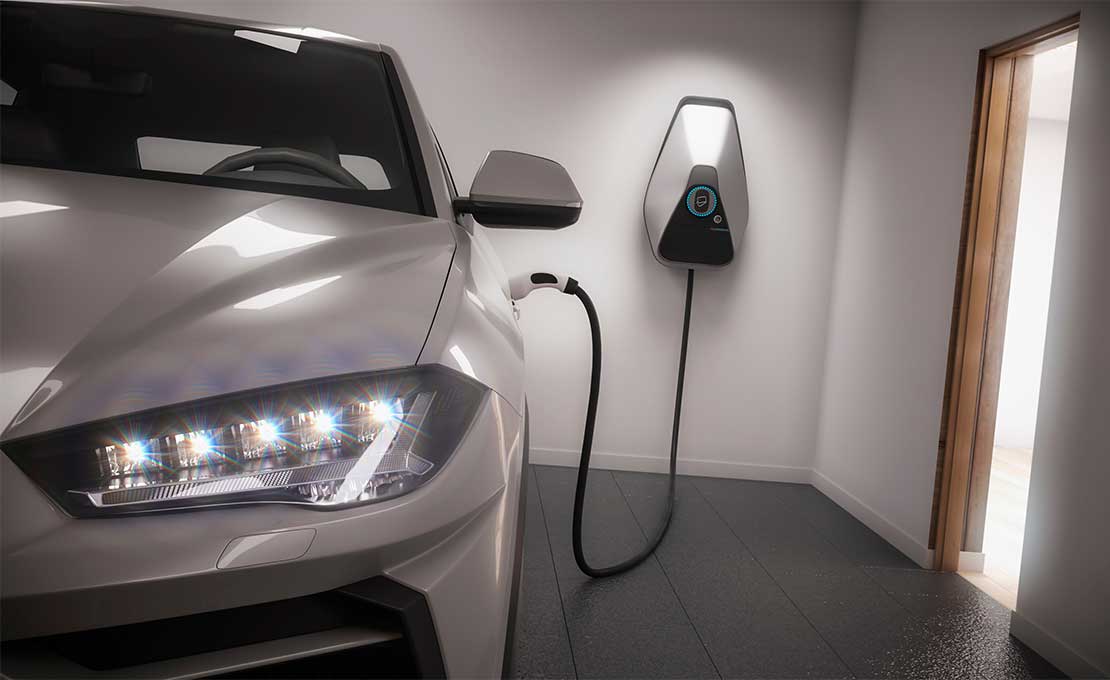 Why install an EV charging point at your home or place of business
Are you a proud owner of an electric vehicle or planning to convert to this environmentally friendly driving option any time soon? Then, it's worth considering installing an electric car charger at home. This way, you'll rarely have to drive to a public charging point and get stuck in traffic when you're about to run out of battery, that's for sure. Instead, you'll save time and money, while always leaving your home or place of business with a fully charged vehicle. What's more, we rely on trusted partners, who offer various electric car charging solutions, including the installation of 3kW, 7kW or three-phase 22kw EV chargers. This means that you'll be able to charge your vehicle much faster and more safely. You see, occasionally using your 13 amp standard socket is fine as an emergency solution until you get to a proper charging point. But if you keep doing this on a regular basis, you risk a fire hazard, due to the excessive power load on your home electrical system. Not to mention how much slower the charging process in a standard 3-pin socket is.
So, don't waste a minute but request your expert consultation before arranging your car charger installation appointment with us! And if you're a business owner and an employer, you can easily take advantage of having a number of EV charging points installed (if you own an off-street car park) and this way, ensure that your workers can get home comfortably and without delay every time.
Why entrust your electric car charging point installation to Fantastic Services
Fantastic Services works with OZEV-accredited and certified EV charger installation experts, who have recently partnered with us. They cover the entire London area, within the M25 zone and can deliver high-standard services from Monday to Saturday, at a time that suits you best.
OZEV guarantees under the EVHS grant scheme
If you're eligible for the government grant of up to £350 towards the purchase and installation cost of a home charging point under the EVCH scheme, you'll enjoy a 3-years warranty on the product, parts and installation. As mentioned above, all eco-smart EV charger installers are approved by OZEV (Office for Zero Emission Vehicles), formerly called OLEV. In all other cases, the warranty will depend on the specific manufacturer of your smart car charger.
Supply and delivery of a range of EV chargers
For the clients who are benefiting from a government grant, we source and deliver a charging point. If you are not benefiting from a government grant, the technicians can advise you from where, and what type of charge point to buy, so you can get a good deal. We work with leading manufacturers, such as Zappi - Myenergi, Schneider, Rolec, Pod Point, Project EV, Anderson, EO, and more. The qualified engineers can serve any type of property, including business places. Note that grants are available to business owners and employers, as well, under the Workplace Charging scheme. You can have up to 10 double and 20 single EV sockets installed.
Qualified engineers, who meet the BS7671 standard
All electric car charger installation experts have undergone all the relevant courses to gain their qualifications (level 3). Furthermore, your EV charger installation service meets the latest BS7671 regulations and IET code of practice for electric car charger installations. The engineers come fully equipped with high-end tools to ensure that your charging device is fitted expertly and in an efficient manner.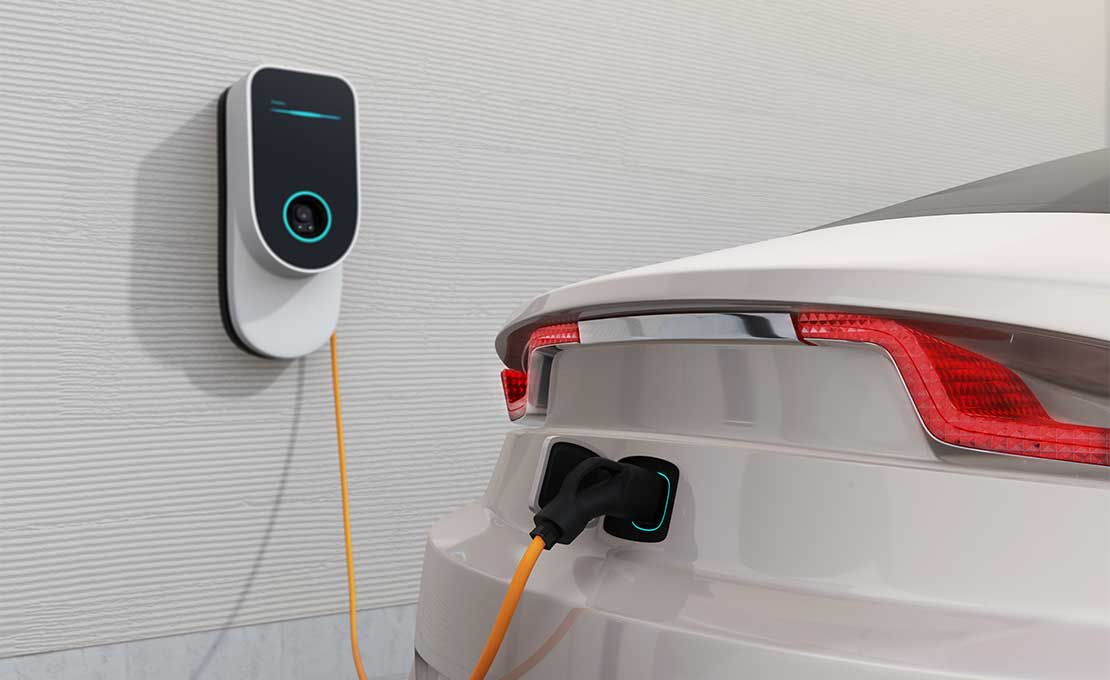 What to expect from your EV charging point installation service in London
Once you request an expert consultation on your electric car charger fitting needs, we'll contact you within 24 hours to provide you with a quote and organise a free on-site survey if necessary.
Then, the following steps will take place:
On your appointment day, the specialists will discuss with you all the specifics of the car charger installation service.
If you have not already purchased your EV charging device, the certified technician will order it for you and arrange a second visit to install it. Note that the latter always applies if you've decided to use the EVHS grant. Also, beware that delivery times vary, depending on what brand you go for.
We'll arrange a visit from an EV charging point installer or a team of 2 engineers, depending on the size of the job. Your car charger installation service will be executed professionally and up to the highest standard.
Upon completion of the job, the authorised engineer will test the device and provide you with any warranty-related information.
Frequently asked questions
Q: How long does it take to install a car charger at home?

A: A home electric car charger installation takes 3-5 hours to complete. If you need more than one charging point fitted at your place of business, the service will naturally take longer.

Q: What is included in the price?

A: Your quote will be based on the cost of the EV charging device (if supplied by us), all the materials and cables used during the installation process, as well as on the time it takes for the job to be completed. All authorised electricians work on an hourly basis.

Q: Are there any additional costs I should know about?

A: If extra costs arise, you'll be notified in due time. You see, all EV charger installation jobs are unique. For instance, the technicians may need to drill a hole in the wall and the material of which it is made may pose some challenges that require extra time to resolve.

Q: What are the conditions to access the EVHS grant?

A: You can find all the information and guidance here.
Q: What if some damage to the wall occurs during the installation?

A: Unfortunately, we cannot predict if, say, a brick shatters during the fitting process. However, this won't pose a problem to an experienced handyman, who will fix it in no time.

Q: What is your service coverage?

A: At the moment, we offer our electric car charging point installation service in London, within the M25 zone.
Request your electric car charger installation service in London today!