Close to You Locksmith in Finchley
Rely on Professional Locksmiths for Reliable Security Solutions in Your Local Area
24/7-day availability
Qualified and insured local technicians
5-star service
12-month workmanship guarantee
Familiar with all types of locks and keys
EMERGENCY CALL

As seen in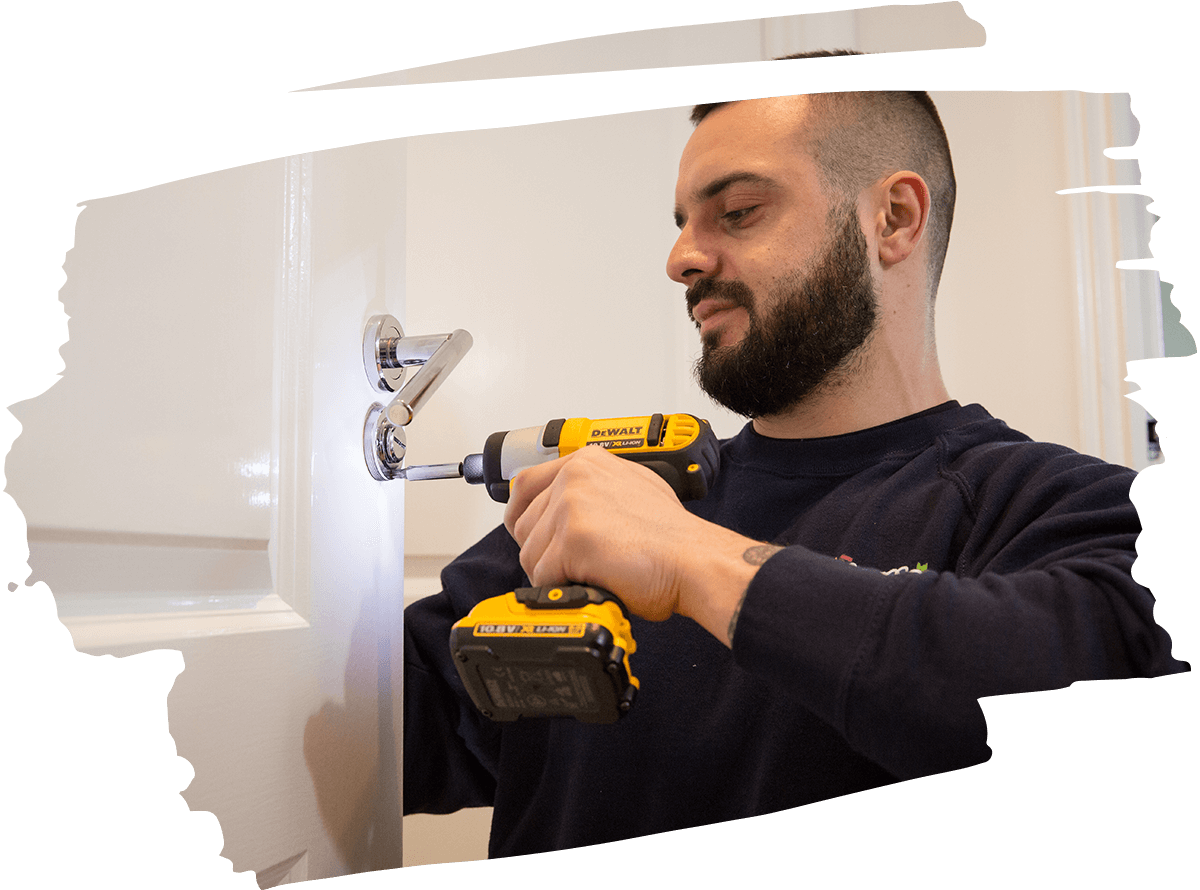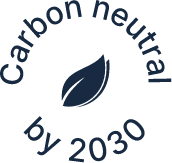 Unrivaled Local Locksmith Service in Finchley
Our experienced locksmith team in Finchley utilizes state-of-the-art technology and professional tools to provide you with fast and reliable service. Our team is dedicated to providing superior quality workmanship backed by a 12-month guarantee for your peace of mind. Whether you need rekeying, lock repair, or any other locksmith service, our team has got you covered.
24/7 emergency lock services
Compliant with BS 3621 standards
Operate with modern tools and gear
Security-checked and insured lock professionals
Expertise in all forms of locks and keys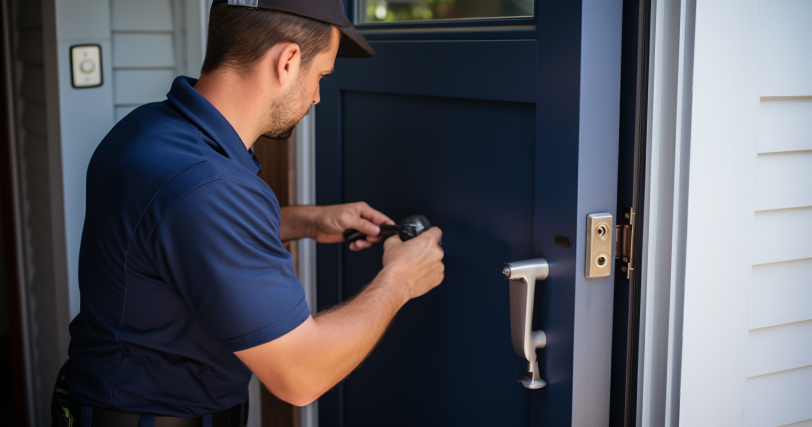 Steps to Arrange a Visit from Your Local Locksmith
Booking your Finchley locksmith service couldnt be easier. With our online booking form you can book in just a few clicks, or call us directly. Alternatively, fill in our quick callback form and well call you back.
1. Arrange locksmith service now.

2. Say hello to your Finchley locksmith.

3. Take a seat and unwind.

4. Feel secure in your home.
High-Quality Locksmith Workmanship with 12-Month Guarantee
As one of the best-rated providers of locksmith services in the capital, we are highly focused on quality of service and customer satisfaction. Our workmanship is backed up with a 12-month warranty, so if you experience any kind of difficulty after our service within 12 months, we will send a professional on-site for free to take a look and fix the problem!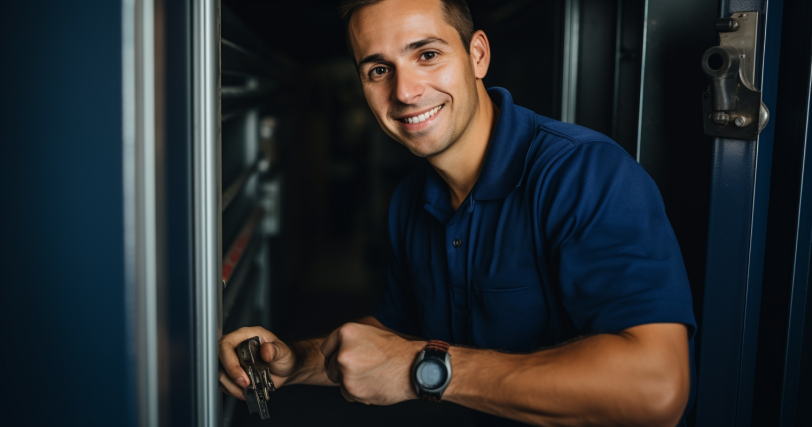 What Residents of Finchley Have to Say About Our Locksmith Services
What Can the Locksmiths in Finchley Do for You?
Our dedicated locksmith teams are on call 24/7 to ensure that you can rest easily knowing that your property is secure and safe, no matter the time or circumstance.
Lock change or new installation.
When moving into a new home or office, it is recommended that you upgrade or replace the locks for enhanced security.
Key stuck inside the lock.
Do not be concerned! Our adept locksmiths have the tools they need to resolve broken key inside lock quickly.
Fast and reliable emergency locksmith.
In case of an emergency, our 24/7 locksmiths are available 24/7 with a response time of only 30 minutes, so you can rest assured that help is on the way.
New door supply & fitting.
If there is a break-in or destruction by fierce weather, we can provide a brand-new door for improved safety.
Key safe installations.
Our key safe box installations are an easy and reliable way to protect your property, only granting access to those you trust.
Welcome Your Neighborhood Locksmiths

Number of bookings: 336
With Fantastic Services for: 3 years
Specialities:
Locksmith
Key Safe Installation
Safe Opening
What the reviews say
"Trustworthy locksmiths. They installed my lock and key safe meticulously. I appreciate their commitment to quality."

Number of bookings: 99
With Fantastic Services for: 3 years
Specialities:
Locksmith
Key Safe Installation
Safe Opening
What the reviews say
"Top-quality locksmith service. They ensured my lock was secure and my key safe properly installed."

Number of bookings: 258
With Fantastic Services for: 3 years
Specialities:
Locksmith
Key Safe Installation
Safe Opening
What the reviews say
"Reliable locksmiths who provided top-notch service. My lock and key safe were installed with precision."
Frequently asked questions
What services does a locksmith provide?
A locksmith provides a variety of security services, including lock installation, lock repairs, rekeying locks, making keys, unlocking doors, and providing other related security services.
How much should I expect to pay for locksmith services?
The cost of locksmith services vary depending on the type of service required, as well as the location.
Is it possible to open a door lock without a key?
Yes, in certain cases, a locksmith can open a door lock without a key. Depending on the type of lock, a locksmith may be able to pick the lock or use other methods to gain entry.
Do locksmiths install electronic locks?
Yes, our locksmiths offer installation services for electronic locks. This includes installation of keypad locks, smart locks, and key fob locks, as well as the wiring and programming of the locks.
Whats the Average Cost of a Locksmith Service in Finchley?
Prior to performing any locksmith services, the exact price may vary depending on each individual case and is quoted accordingly.
Average service cost in this area is:
£84 - £311
You can conveniently schedule your locksmith appointment directly from your mobile device
Complete Locksmith Coverage in Finchley
Finchley is a substantial district located in North London, England, falling within the London Borough of Barnet. Positioned on elevated terrain, it sits 11 km (6.8 mi) to the north of Charing Cross. Surrounding districts encompass Golders Green, Muswell Hill, Friern Barnet, Whetstone, Mill Hill, and Hendon. Primarily a residential suburb, Finchley comprises three distinct town centers: North Finchley, East Finchley, and Finchley Church End (also known as Finchley Central). With four wards encompassing its boundaries, Finchley housed a population of 65,812 as of 2011.
Mon-Sat 8:00 AM to 10:00 PM BST
office@fantasticservices.com
Explore all services we provide in Finchley
Find Reliable Locksmiths in Finchley for All Your Lock Needs!