Local gardening services in Guildford
Bring your garden back to life with our convenient gardening services in Guildford.
Delivered by dedicated gardeners
Easy to book online at any time
Available all week long


Set up your gardening service in Guildford with ease
01
Use your local postcode
Simply enter your area's local code in our online booking system.
02
Customise the service
Follow the steps to modify your gardening service to meet your needs fully.
03
Pick the ideal date and time
Select the time slot that works best for you and expect a visit to your property.
Leave the job to the specialists
The gardeners who provide our services in Guildford
We are proud to be working with some of the most dedicated and capable gardeners in the Guildford area. They are highly experienced and capable specialists adept at all sorts of gardening procedures. You can be certain that they will work diligently to deliver the best pest-possible results for your property. Also, all Fantastic Services gardeners are:
Background-checked
Fully equipped
Experienced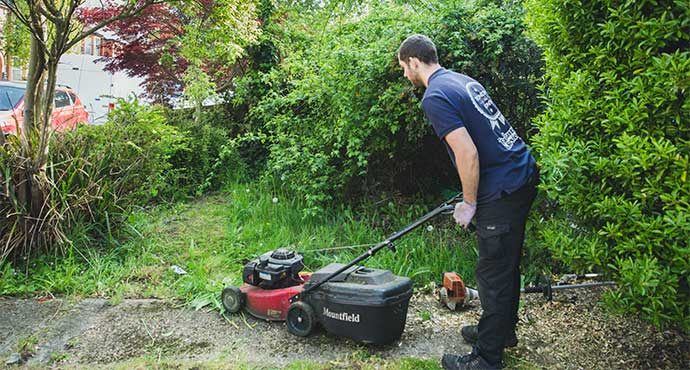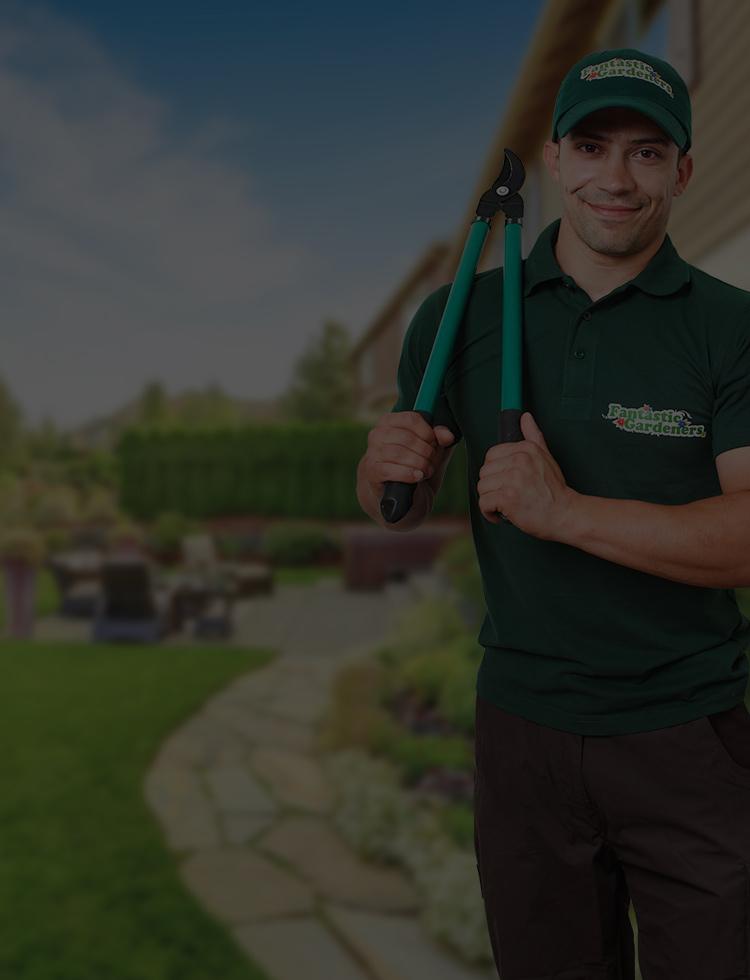 Explore our range of local gardening services in Guildford
We are committed to providing you with gardening services that are accessible and convenient. That is why we have built a local service delivery operation that is optimised to ensure convenient booking options.
Also, all our gardening services are carefully designed in order to bring you the best possible results in the shortest amount of time. We strive for efficiency and perfection in order to quickly make your garden beautiful and well-kept.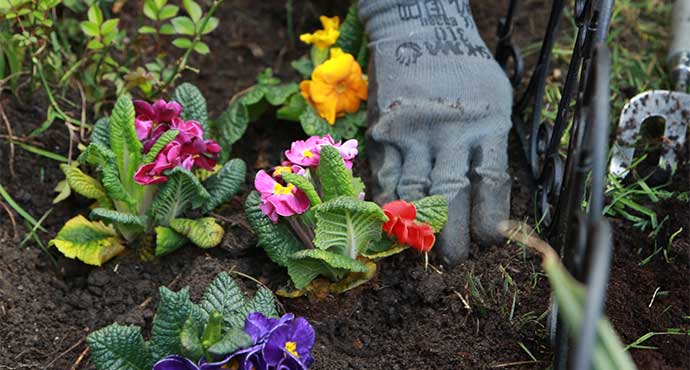 Garden Maintenance
Our garden maintenance in Guildford is one of our most popular and demanded services. Here is how it is carried out. When you make a booking, we will send a team of 2 gardeners to visit your address in Guildford. Please make sure that there will be an available parking spot near your property and that they will be provided with access to your green space. After that, the gardeners will get to work.
The specialists will take into account your particular requirements related to garden maintenance. Keep in mind that they are capable of handling a wide range of garden maintenance procedures such as hedge trimming and pruning, lawn mowing, weeding, and tree and bush trimming (up to 12ft high). They can also carry out complete garden clearance in case the green spaces of the property have been neglected for quite some time.
The gardeners will work for the duration you have booked, with 2 hours being the bare minimum. When the specialists are done with the job, you can take a moment to inspect your garden. Any feedback will be welcome. But generally, we are quite confident that you will be pleased with the job done.
Jet Washing
Now, what about those outdoor hard surfaces that are caked with dirt and grime? Well, you will be happy to find out that the gardeners use powerful pressure washers to make those clean once again. When it comes to pressure washing, it's easy to underestimate the expertise required to achieve professional results. While you may be tempted to tackle this task on your own, it's important to recognize the risks associated with using this powerful equipment without proper training.
As a non-professional, you may be unaware of the potential dangers involved in using pressure-washing equipment. Accidents can easily happen, such as inadvertently spraying yourself or someone else. Additionally, directing the water towards exterior surfaces not meant to withstand such force can cause severe and costly damage.
It's clear that hiring a professional pressure washing service is a wise investment to avoid these risks. With their experience and training, the gardeners can ensure that the job is done safely and effectively. Plus, it saves you time and energy that could be better spent on other tasks. Don't put yourself or your property in harm's way by attempting pressure washing on your own. Choose the peace of mind and quality results that come with a trusted and professional pressure washing service.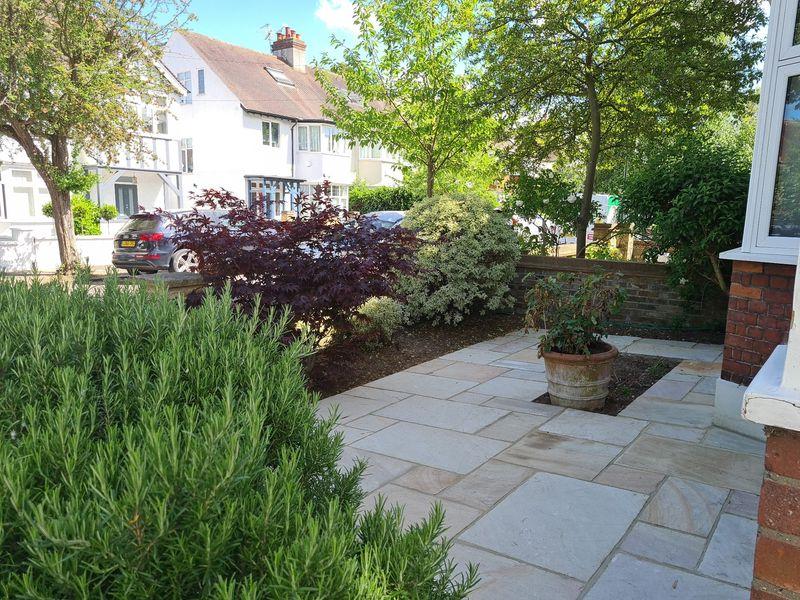 Frequently asked questions about our gardening services in Guildford
How often should I hire a professional gardener to work on my garden?
How often you need a gardener depends on how big your garden is and what kind of plants you have. It's generally a good idea to have someone come every 2-4 weeks during the growing season and less often in the colder months. But some gardens need more care than others, so it's best to talk to a professional gardener to figure out what's best for your garden.
What happens to the garden waste after the gardener finishes their work?
The gardeners usually take care of up to 120 litres of garden waste that they produce when they work on your garden. They can dispose of it for you or give you advice on how to recycle it in an eco-friendly way. This way, your garden will be clean and tidy when they finish working. More garden waste removal can be done for an additional cost.
Do I need to be home when the gardener comes to work?
No, you don't have to be home when the gardener comes to take care of your garden, as long as they can get in. You can tell them what to do beforehand, or you can be there to talk to them in person if you want.
What tools do gardeners use to work on gardens?
Gardeners use a variety of tools to take care of gardens. They use things like lawnmowers, hedge trimmers, pruners, shovels, rakes, and more. For some jobs, they might use special equipment, like machines that eject high-pressure water to clean or specific tools for cutting trees.
Can gardeners work outside in any weather?
The gardeners can usually work outside in most types of weather, but if it's too dangerous, they might need to reschedule. They can work when it's a bit rainy or cloudy, but if it's very windy or there's a lot of snow, they might have to come back another time.
Can't find the answer you're looking for?
Visit our Help Center.
Arrange your gardening service in Guildford today! Book now!
ENTER THE LUCRATIVE WORLD OF FRANCHISING
Grow your own service delivery business in Guildford
With Fantastic Services, you can operate your very own service delivery business in the area of Guildford. Fantastic Services is one of the most successful franchises originating from the UK and we are looking to expand.
So if you are a serial entrepreneur or somebody who wants to become one, then you should definitely check our numbers. We are able to reach 20% more customers each month due to our advanced business intelligence system. So contact us today and let us tell you all about your options.