Have your IKEA furniture delivered to you faster
Collection, delivery, and assembly of any type of home furniture
Next day collection and delivery of furniture by any brand
Deliveries available on weekends and bank holidays
Insured, experienced, and uniformed professionals

Price for Fantastic Club members starts from £50 instead of £80
Have your IKEA furniture picked up and delivered in 4 steps
1.
Create your IKEA shopping list
Just go through the IKEA website and collect the unique codes of every item you wish to purchase.
2.
Forward your shopping list
Simply contact the nearest IKEA showroom and purchase the items on your list.
3.
Contact Fantastic Services
Provide us with a copy of the invoice of your purchase and the order confirmation.
A team will collect your IKEA furniture from the store and deliver it to your place.
Furniture collection and delivery prices

As a member of the Fantastic club, you can get £30 OFF for 10 different services within 1 year.
| Total purchase value | Price |
| --- | --- |
| £0 – £250 | £80 |
| £250 – £750 | £100 |
| £750 – £1500 | £165 |
| £1500 – £2500 | £210 |
| £2500 – £3500 | £290 |
Join the

Fantastic Club and get:
£300 in credits
Preferential member rates
Domestic cleaning from £13/h
Real-time arrival tracker
Priority booking & case handling
T&C and Minimum Charges apply. When we calculate the price, we take into consideration the area dimensions and the time of the appointment. All deals are valid for areas within M25. Prices are subject to availability. Congestion charges are excluded (when applicable).
How does our IKEA furniture collection & delivery work?
Here is how we have made shopping for IKEA furniture a lot easier and enjoyable for you. Simply browse the IKEA website as you usually do and collect the unique number of every product that you would like to purchase. After that, contact the nearest IKEA showroom and ask them if they have those products available. In case they don't, ask them when they will get a delivery or try another store.
When all the items are available, purchase them and you will receive an order confirmation that contains a list of the items (with codes) as well as an invoice. After this, simply contact Fantastic Services to arrange your IKEA furniture collection and delivery, and send us the order confirmation you have received from IKEA. We will send a team to collect your items, 48hrs after your purchase. This is because your payment must clear with IKEA in order for us to collect your flatpack furniture.
The IKEA experience entails that you assemble the flat-packs yourself. But if this is just another hassle for you, then we can take it away as well. Simply arrange your service with an assembly procedure and one of the skilled and fully equipped technicians will assemble the items for you upon delivery.
Save even more precious time with these extra services
Enjoy your furniture from day one by letting the professionals go through the assembly process for you. They carry drills, screwdrivers and other tools to put together a variety of flat pack items, from tables and desks to shelving and kitchen units, in line with the manufacturer's instructions.

Upon request, we can dispose of your old furniture in a safe and environmentally-conscious manner. Almost any household item is suitable for collection, including sofas, desks, beds, etc.
Frequently asked questions
Q: Can you visit IKEA's website and order the items for me?

A: No, we can only assist you in purchasing and delivering your furniture. Please make sure to provide us with a detailed shopping list when booking, otherwise we will be unable to help.

Q: How long will I have to wait for the items to arrive?

A: This depends on the number of items you ordered from your nearest IKEA store. Since most stores open up at 10:00 a.m., we are also only able to carry out afternoon deliveries.

Q: How much do you charge for furniture delivery?

A: The price is fixed and is calculated based on the total value of the items on your shopping list. However, please make sure to transfer the money for the furniture to us at least a day before your delivery. This will allow us to run an availability check and confirm your price with you.

Q: Can I combine your delivery with your assembly service?

A: Yes, you can! If you have a more specific project in mind, for example wall-mounting of a kitchen shelf, please let us know in advance so that the movers can arrive with the right tools for the job. They can even help you assemble furniture sold on Ebay or by private sellers!
Q: Can you deliver furniture by other brands besides IKEA?

A: For the moment we can only offer Furniture delivery services from IKEA stores within London M25 area.

Q: Do you offer same-day delivery and, if so, how much does it cost?

A: Unfortunately, we can only provide you with a next-day service at the earliest. However, we can also deliver furniture on weekends, bank holidays and, of course, on regular workdays.
Furniture collection and delivery service near you!
Barnet
Brent
Bromley
Croydon
Ealing
Enfield
Hillingdon
Lambeth
Lewisham
London
Newham
Redbridge
Southwark
Tower Hamlets
Wandsworth
View all areas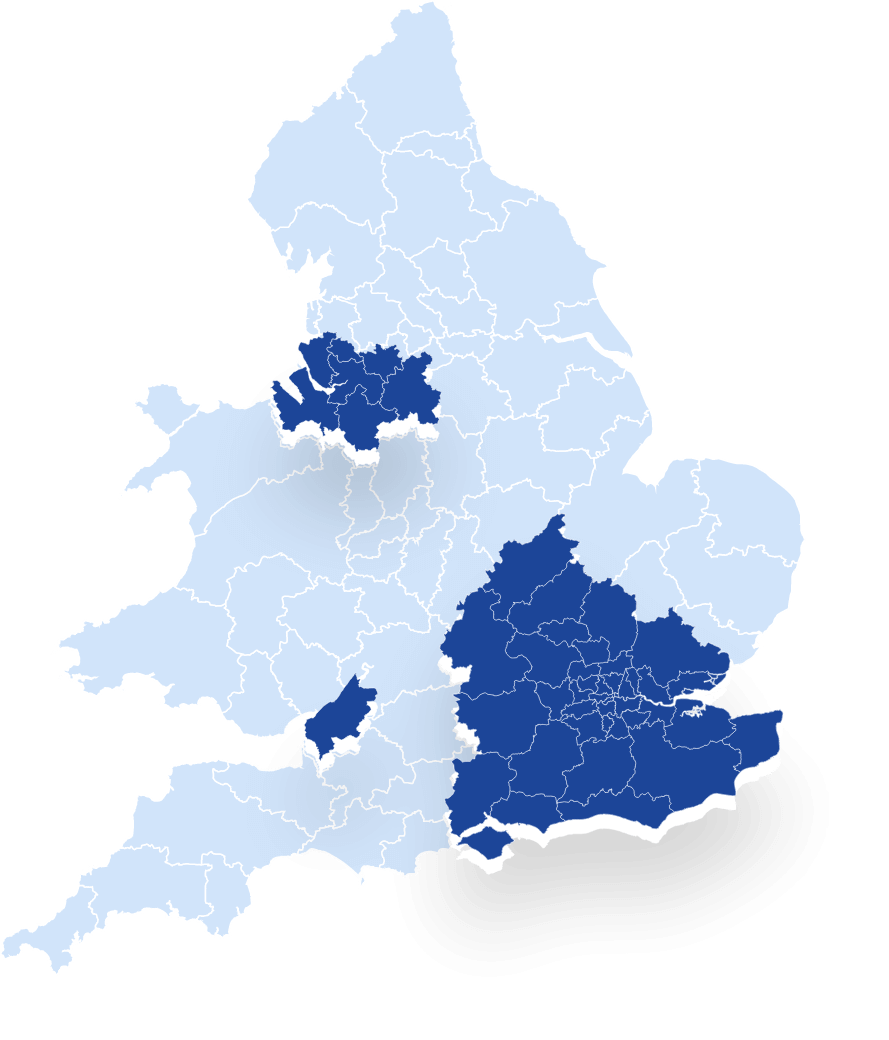 We can also help you with:
Delegate the furniture shopping to us