Professional Sofa and Upholstery Cleaning Service in Calne
Experience Affordable and Effective Sofa and Upholstery Cleaning
Witness your sofa's remarkable transformation
Remove common household stains effortlessly
Lingering odours will be a thing of the past
Handled by certified professionals in fibre care

As seen in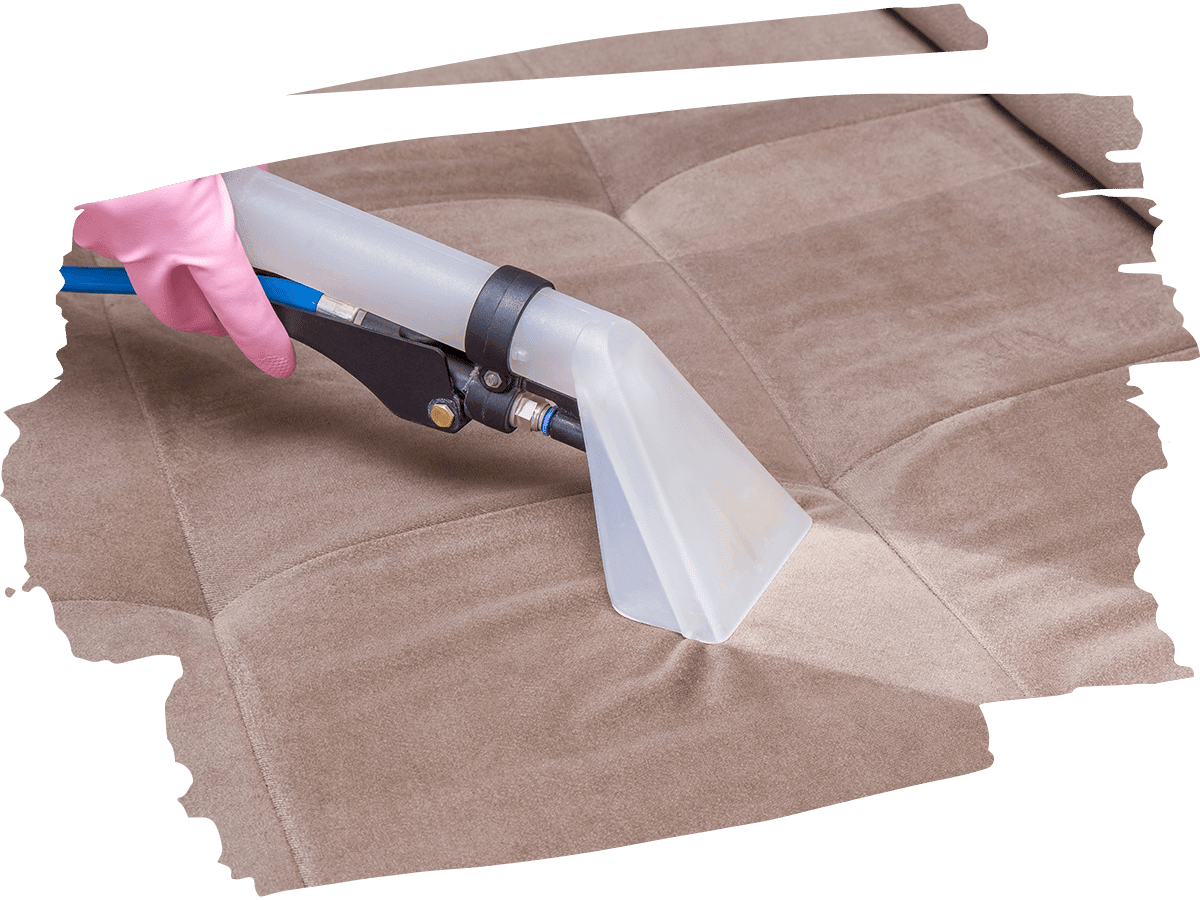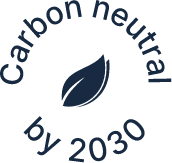 Why is our Upholstery Cleaning in Calne so Fantastic?
With our superior upholstery cleaning techniques, you can rest assured that your furniture, sofas, and other upholstery will be returned to its original, pristine condition.
Nature-friendly machine cleaning
Destroying unsanitary agents
Easy to book online
Removing nasty smells
Suitable for natural and synthetic fibres
Top-quality fibre protection
Service by experienced technicians
More efficient and cost-effective
Improved air after the service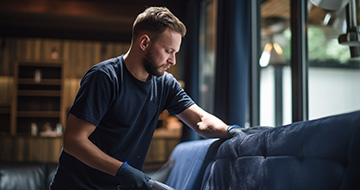 Certified by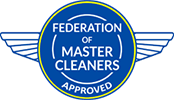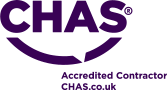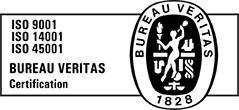 How Our Online Booking Works
Our online booking form streamlines the process of booking our services. With a few simple steps, you can configure the service you need, check availability in real-time and book your service in no time.
1. Enter your postcode

Sign up twith your Fantastic Account and enter your zip code.

2. Configure your service

Provide us with some information about the furniture you need us to clean.

3. Choose a time slot

Our expert cleaners will be happy to work around your schedule.

4. Finish the booking process

Expect your furniture to be cleaned and freshened to perfection!
Our Upholstery Cleaning Professionals in Calne
Certified, in-house trained upholstery cleaners
Cleaners with public liability insurance for 1 million
Professional and sustainable detergents
Expert in fabric and furniture treatments
Fast response times and years of industry experience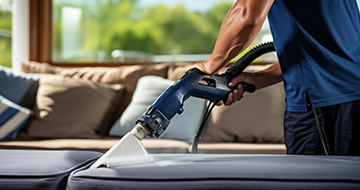 See What Calne Residents Have to Say About Our Upholstery and Sofa Cleaning Service!
Meet Your Local Upholstery Cleaning Professionals
Number of bookings: 2789
With Fantastic Services for: 8 years
Specialities:
End of Tenancy Cleaning
Carpet Cleaning
Upholstery Cleaning
Oven Cleaning
Window Cleaning
One-Off Cleaning
What the reviews say
Thorough end of tenancy assistance complemented by seamless removals. My home is in impeccable condition, and the efficient move allowed for a stress-free relocation and full deposit recovery.
Number of bookings: 1258
With Fantastic Services for: 3 years
Specialities:
End of Tenancy Cleaning
Carpet Cleaning
Upholstery Cleaning
Oven Cleaning
After Builders Cleaning
Window Cleaning
One-Off Cleaning
What the reviews say
Thorough end of tenancy service. Spaces transformed and spotless. Received my full deposit back. Impressed with their attention to detail and promptness.

Number of bookings: 756
With Fantastic Services for: 4 years
Specialities:
End of Tenancy Cleaning
Carpet Cleaning
Upholstery Cleaning
After Builders Cleaning
One-Off Cleaning
Frequently asked questions
How often should upholstery be cleaned?
Upholstery should be cleaned at least once a year as part of a regular cleaning schedule. Depending on the type of fabric and the amount of traffic, you may need to clean your upholstery every six months or even more frequently.
What type of products do you use for upholstery cleaning?
We use professional grade cleaning solutions that are specifically formulated to be gentle on fabrics while still being effective at removing dirt and stains.
Does upholstery cleaning remove pet hair and odor?
Yes, our upholstery cleaning process can effectively remove pet hair and odours thanks to our powerful machines and cleaning agents.
What does leather upholstery cleaning include?
The service starts with a thorough inspection of the item in order to determine its condition and to what extent the upholstery technician will be able to clean it. Then he will test a little non-visible patch of the leather to see exactly how well the dirt is coming off. After the test, the technician will apply a foam leather cleaner all over the fabric. It will effectively absorb all the dirt in a few minutes. Then he will use a soft brush to work the cleaning solution. Finally, he will wipe the piece with a cotton cloth. When the upholstery is perfectly clean, the technician will apply a leather rejuvenator. It takes between 1 and 2 hours until the rejuvenating solution dries out.
How fast will my furniture dry after it's been cleaned?
Most upholstered items will usually be completely dry within 2-6 hours, depending on the type of fabric and amount of moisture used during the cleaning process.
Will upholstery cleaning cause colour fading?
No, our upholstery cleaning services will not cause any colour fading or damage to your furniture. Our professional cleaners are perfectly capable of determining the fabric of your upholstery and the method of cleaning.
What is the Average Cost of Upholstery Cleaning Services in Calne?
Average service cost in this area is:
£73 - £164
Complete Coverage in Calne
Calne is a municipal parish and town in the southwest of England, in the county of Wiltshire. The town is situated at the northwestern extremity of the North Wessex Downs hill range, a designated Area of Outstanding Natural Beauty. Calne is located on the shores of the Marden River, which originates 2 miles (3 kilometers) distant in the Wessex Downs and is the sole town positioned along that river. As per the 2021 Census, Calne had a populace of 19,074 residents.
Mon-Sat 8:00 AM to 10:00 PM BST
office@fantasticservices.com
Introducing the Team at Fantastic Services in Calne
Our upholstery cleaning partners in Calne are synonymous with efficiency. They excel in swiftly revitalizing your furniture, ensuring a seamless and prompt service that leaves your furnishings looking as good as new.

Vanya and Hristo
Meet Vanya and Hristo, who have been serving local clients in Calne. for 5 years. They run several teams of 30+ insured and vetted experts near you, who deliver a wide range of property maintenance solutions, including cleaning services and gardening.
Say Goodbye to Cleaning Woes and Hello to Extra Free Time with Professional Upholstery Cleaners