Quality cleaning services in Slough
There is a better way to take care of your home. Experience the next level of professional cleaning.
Wide range of services
Delivered by professional cleaners
Available all week long


Arrange a dependable cleaning service for your home in 3 hassle-free steps
01
Specify your local area code
Register an account and enter your local code via our easy-to-use online booking form.
02
Modify your cleaning service
Adapt the cleaning service to your taste and share your specific requests with us.
03
Pick the perfect date and time
Review our accessible booking slots and settle on the one that corresponds to your own availability.
A team of experts you can trust
Meet our team of experienced cleaners in Slough
These are the local cleaning professionals who deliver exceptional results! Their in-depth knowledge and skill create a welcoming, clean environment for your home. And here is also what makes them remarkable. They are:
Fully trained and insured
Utilising modern cleaning methods
Background-checked and professionally trained
Certified by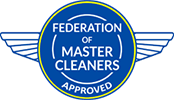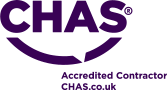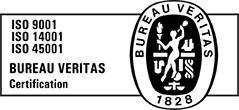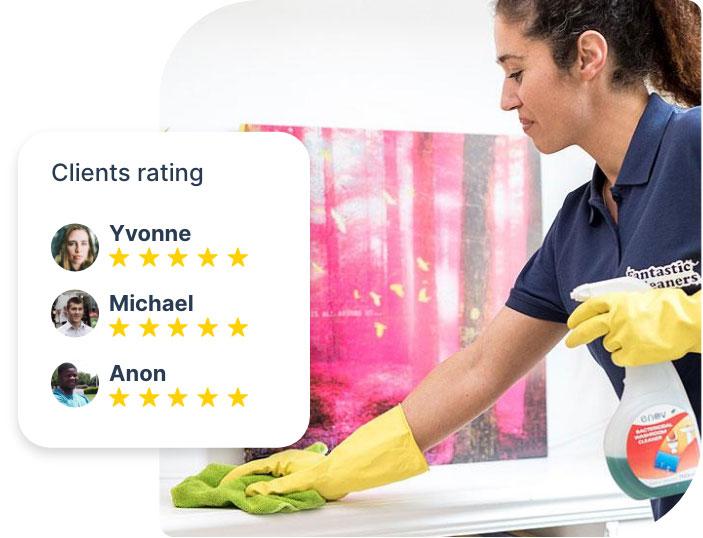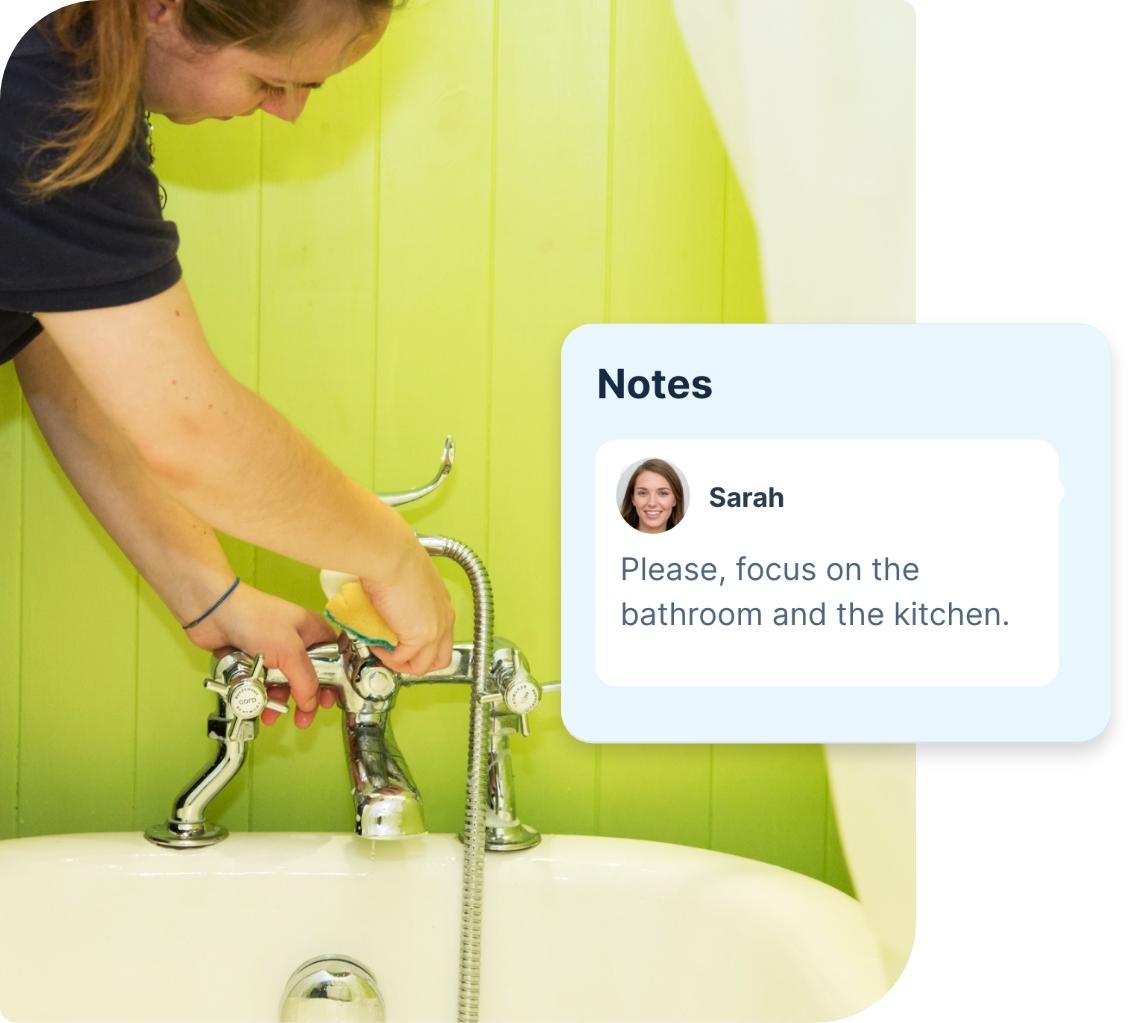 Explore our range of cleaning services in Slough
We have carefully developed our range of professional cleaning services so you can tackle all those tedious domestic cleaning chores. In this section, you can take a closer look at what we are currently offering in the Slough area.
End of Tenancy Cleaning

One-Off Cleaning

After builders cleaning

Antiviral sanitisation

Upholstery cleaning

Window Cleaning

Regular Cleaning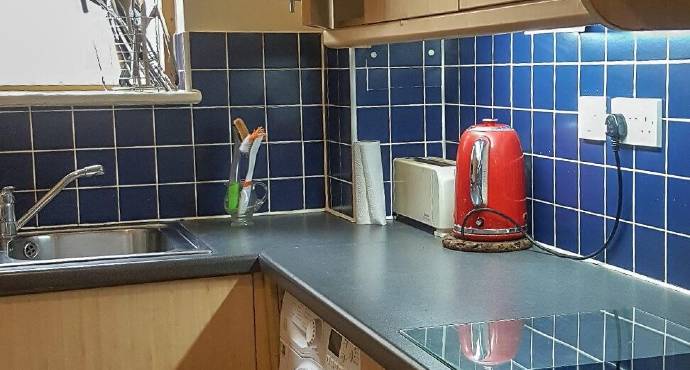 End of Tenancy Cleaning Slough
Discover the easiest way to win your security deposit back from your landlord with Fantastic Services' expert tenancy cleaning in Slough. The experienced professionals are dedicated to providing you with a stress-free move-out experience, ensuring that your rental property is left spotless and in perfect condition.
By booking our tenancy cleaning services, you can trust that every inch of your rental will be thoroughly cleaned according to agency-approved checklists. The team pays attention to every detail, from scrubbing kitchens and bathrooms to dusting blinds and deep-cleaning carpets. We understand the importance of returning a rental property in pristine condition, so we use effective cleaning products and advanced equipment to achieve the best results possible.
Not only will our comprehensive cleaning services help you secure the return of your deposit, but they also offer you peace of mind during a hectic moving process. You can focus on settling into your new home, while we ensure your old rental meets the highest standards of cleanliness.
Don't leave your security deposit to chance; trust the professionals at Fantastic Services to get the job done right. Contact us today to book your tenancy cleaning, and rest easy knowing your rental property will be left in impeccable condition, ready for the landlord's inspection.
After Builders Cleaning
Dealing with dust and construction splatters is an unavoidable part of any renovation project, but with our specialised post-construction cleaning service in Slough, you can effortlessly restore your living space to its pre-renovation condition.
We understand the importance of a clean and comfortable home, which is why our dedicated team of professionals is equipped with industrial-grade machines and specially-formulated cleaning products to tackle even the toughest post-construction mess. Our comprehensive post-construction cleaning services are designed to address every aspect of your residential property, ensuring that all traces of dust, debris, and splatters are completely removed.
From wiping down walls and ceilings to deep-cleaning floors and carpets, the team will meticulously clean and sanitise your home, leaving it fresh and spotless. In addition to using top-of-the-line equipment, we also prioritise the use of eco-friendly cleaning products to protect both your health and the environment. Our commitment to quality ensures that your home is not only spotless but also safe and free of harmful chemicals.
Don't let the stress of post-renovation cleanup overshadow the excitement of your newly renovated space. Trust our expert cleaning services to swiftly and effectively restore the living conditions of your residential property. Contact us today to schedule your post-construction cleaning and enjoy the peace of mind that comes with a spotlessly clean and comfortable home.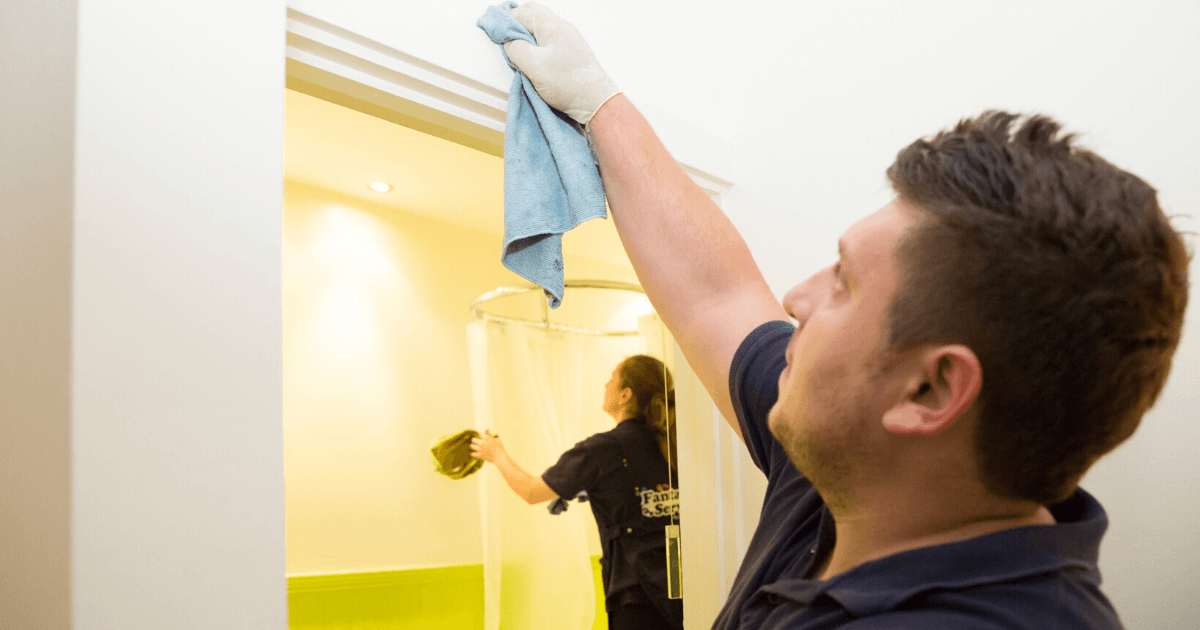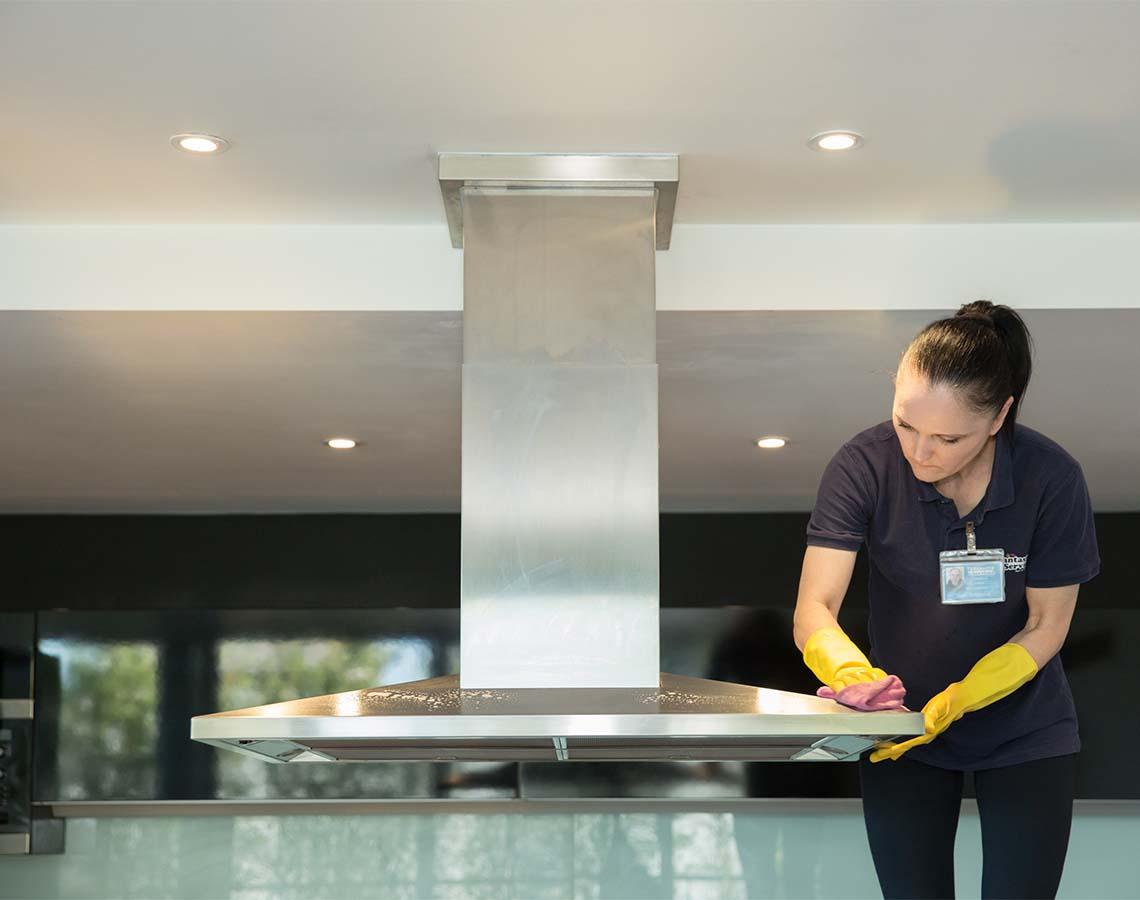 One-Off Cleaning
Experience the ultimate convenience in refreshing your home with our one-off cleaning service in Slough, perfect for those times when you need a professional touch. Whether it's post-event cleaning, after-party tidying, or a thorough spring cleaning, the expert team is ready to transform your living space and leave it sparkling clean.
Our flexible one-off cleaning service is tailored to your specific needs, allowing you to customise the cleaning process according to your list of priorities. Simply let us know your requirements, and we will send as many cleaners as needed for the duration you have booked, ensuring that every corner of your home receives the attention it deserves.
With a strong focus on quality and efficiency, our experienced cleaners utilise state-of-the-art equipment and eco-friendly cleaning products to deliver exceptional results. From dusting and vacuuming to deep-cleaning carpets and wiping down surfaces, the team is committed to revitalising your home while maintaining the highest standards of cleanliness and hygiene.
Don't let the hassle of cleaning dampen your spirits after a special event or during your annual spring refresh. Trust our professional one-off cleaning service to rejuvenate your home and provide you with the peace of mind you deserve. Contact us today to schedule a tailored cleaning session and enjoy the satisfaction of a spotless, inviting living space.
Regular Domestic Cleaning
Want a hassle-free way to keep your home consistently clean and fresh? Our regular domestic cleaning service in Slough is just the ticket! Choose from our variety of flexible options, including bi-weekly, fortnightly, or monthly visits, and let the friendly professional cleaners take care of the rest.
Customising your regular cleaning has never been easier! Simply pick the frequency that suits your lifestyle, and the professionaldomestic cleaners will handle everything else with a smile. With us, your home will always be ready to welcome you back after a long day. The best part? We value your freedom and flexibility, so there are no contracts or obligations to tie you down. Feel free to pause or cancel your cleaning service anytime - no strings attached!
So, why not give our regular domestic cleaning service a try? It's the perfect solution for maintaining a sparkling clean home without lifting a finger. Just sit back, relax, and let the team work their magic! With our reliable regular domestic cleaning service, you'll be free to enjoy more of life's precious moments.
Contact us today to begin your journey towards a consistently clean, comfortable, and welcoming home environment. Let the transformation begin!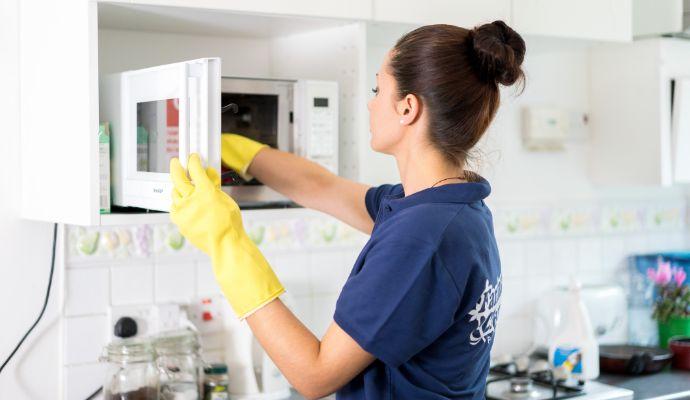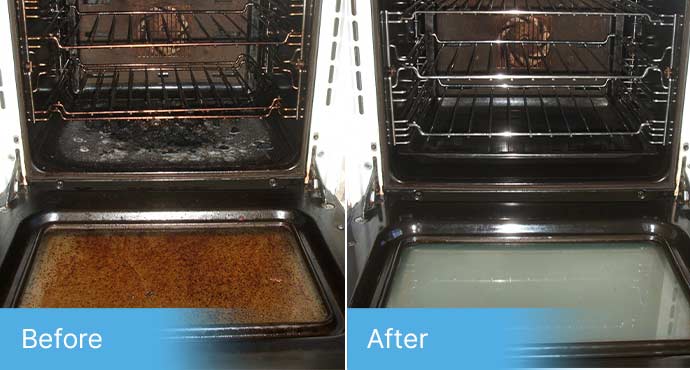 Oven Cleaning
We highly recommend scheduling professional oven cleaning in Slough every six months to guarantee your appliance's optimal performance, maintain its longevity, and ensure a consistently enjoyable cooking experience. A skilled technician will visit your property and meticulously disassemble the appliance, thoroughly cleaning every part of it.
Our professional oven cleaning service offers numerous benefits that contribute to the overall quality and efficiency of your cooking appliance. A clean oven heats up more evenly and efficiently, ensuring that your food is cooked to perfection every time. Additionally, regular professional cleaning prevents the buildup of grease and grime, which can adversely affect temperature regulation and cooking times.
The expert technician will not only clean the appliance but also identify any potential issues or areas that require attention, preventing costly repairs or replacements in the long run. Professional oven cleaning helps to optimise your appliance's performance, making it more environmentally friendly and cost-effective.
Carpet Cleaning
Carpets and rugs are an integral aspect of interior design, providing comfort and aesthetic appeal to living spaces. However, over time, they tend to accumulate dust, hair, and allergens, which can negatively impact the indoor air quality and overall health of the occupants. Our professional carpet and rug cleaning services in Slough are designed to address these concerns and restore your flooring to its former glory.
Utilising advanced deep-cleaning machines and pretreatment techniques, the skilled technicians effectively remove embedded dirt, grime, and allergens from your carpets and rugs. Our hot water extraction method is particularly effective in dislodging contaminants and revitalising your flooring. This process involves injecting hot water and cleaning agents deep into the carpet fibres, followed by powerful extraction to remove the loosened dirt and debris, leaving your carpets fresh and clean.
For delicate rugs made of natural fibres, we employ specialised dry cleaning methods to ensure gentle yet thorough cleaning. This approach effectively removes dirt and allergens without causing damage or shrinkage to the fibres, preserving the integrity and appearance of your valuable rugs.
In addition to enhancing the appearance of your carpets and rugs, our cleaning services offer numerous benefits, including improved indoor air quality, extended lifespan, odour elimination, and the best possible stain removal. Trust our professional carpet and rug cleaning services to rejuvenate your flooring and promote a healthier indoor environment.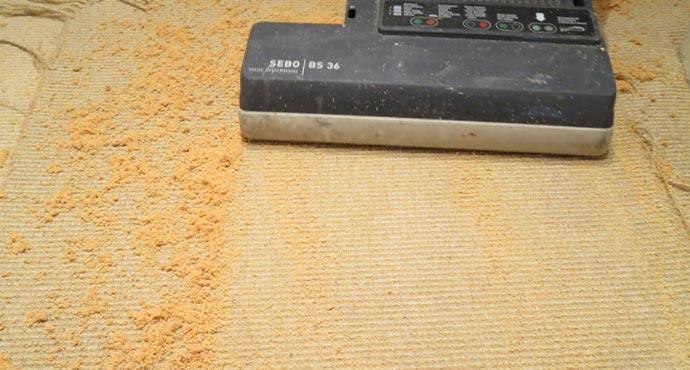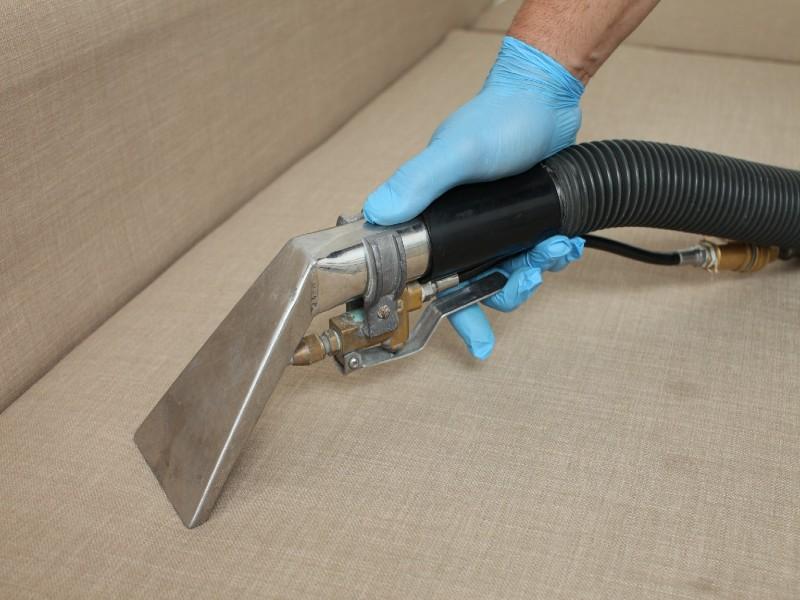 Upholstery Cleaning
The upholstery in your home, much like carpets and rugs, is susceptible to the accumulation of dirt, hair, and allergens, as well as being prone to accidental stains caused by spills, pet accidents, or everyday wear and tear. These factors can not only affect the appearance and comfort of your furniture but also contribute to a decline in indoor air quality.
Our professional upholstery cleaning services in Slough, will refresh and revitalise your furniture, ensuring a pristine and healthy living environment.
The skilled technicians are trained to handle a variety of fabrics and upholstery types, working diligently to remove hair, unsightly stains, and embedded dirt. With the help of a hot water extraction method, hot water and cleaning agents are injected deep into the upholstery fibres. Afterwards, powerful extraction is used to remove the loosened dirt and debris. This thorough cleaning method not only restores the visual appeal of your furniture but also eliminates odours and enhances the overall hygiene of your living space.
By investing in regular professional upholstery cleaning, you can prolong the lifespan of your furniture, maintain its aesthetic appeal, and promote a healthier indoor environment for you and your family. Additionally, the expert technicians can provide valuable advice on maintaining the cleanliness and integrity of your upholstery between professional cleanings.
Window Cleaning
Have you noticed that your windows are looking rather smudgy lately? Our convenient window cleaning service in Slough is designed to tackle this issue, eliminating the need for you to handle a bucket and squeegee yourself. We utilise an innovative extendable pole system that allows the skilled technicians to clean windows up to the 4th storey of a building, all from the safety and stability of ground level.
This advanced technology enables the team to efficiently reach and clean windows that would be otherwise difficult or dangerous to access. In our commitment to delivering exceptional results while maintaining environmental responsibility, our equipment exclusively uses purified water for cleaning, without any harsh chemicals.
The use of purified water not only ensures a streak-free and sparkling finish but also prevents the buildup of residue that can result from chemical-based cleaning solutions. This eco-friendly approach is not only better for your windows but also contributes to a healthier living environment for you and your family.
By investing in our professional window cleaning service, you can enjoy the benefits of crystal-clear windows, enhancing the overall appearance and curb appeal of your property. The expert technicians are dedicated to providing the highest level of service, ensuring that your windows are not only clean but also free from smudges, streaks, and dirt.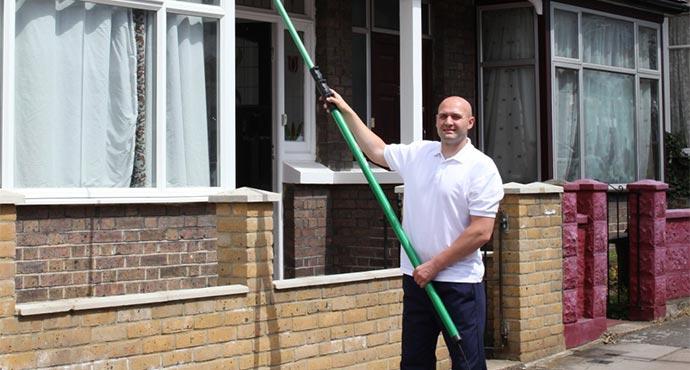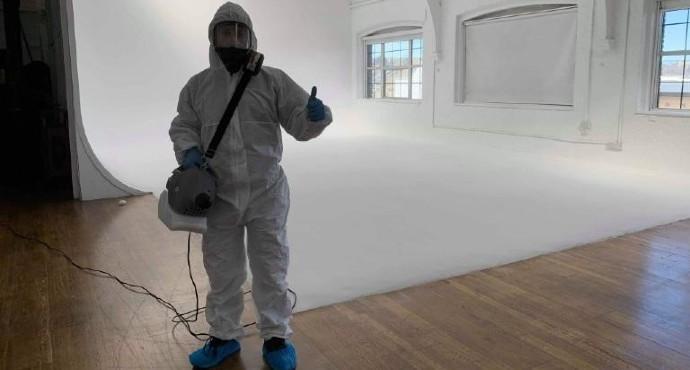 Antiviral sanitisation services
In light of the recent pandemic, concerns regarding the cleanliness and safety of living spaces have become increasingly prevalent. If you believe your property may have been exposed to harmful germs, our specialised antiviral service in Slough is designed to provide you with peace of mind by eliminating 99.99% of germs from surfaces.
The skilled technicians utilise state-of-the-art dispersing equipment and highly effective antiviral agents to ensure the safety and well-being of you and your family. Our comprehensive antiviral service focuses on disinfecting high-touch surfaces and common areas, targeting locations where germs are most likely to thrive and spread.
This thorough approach not only eliminates harmful pathogens but also prevents their resurgence, contributing to a healthier living environment. By investing in our professional antiviral service, you can benefit from a safer and more hygienic home or workspace. This proactive measure not only reduces the risk of infection but also provides you with the confidence and reassurance that your property is safeguarded against potential health hazards.
In addition to our advanced cleaning techniques, the expert technicians adhere to strict safety protocols, ensuring they and your family remain protected throughout the cleaning process. We are committed to delivering exceptional service while prioritising the health and well-being of our clients.
Cleaning Services Coverage Around Slough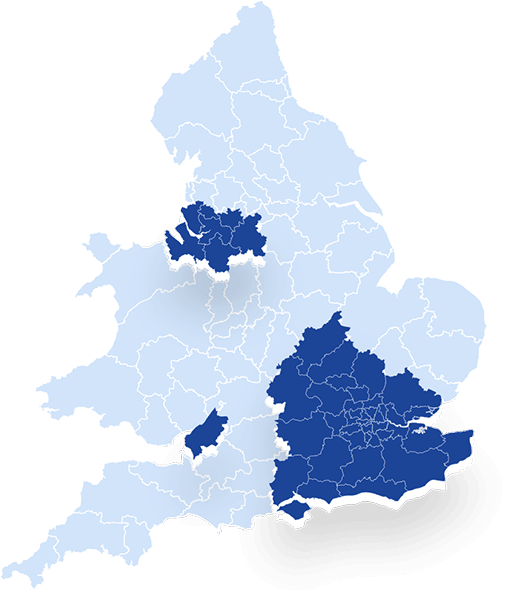 Frequently asked questions about our cleaning services in Slough
How many cleaners will be sent for my service?
The number of cleaners dispatched to your address will depend on your booked service. It could be only one person or a cleaning team of 2, 3, or even four people.
Do I need to sign any contracts to use your services?
To use our services, you do not need to sign any documents. We keep things easy without any contracts and obligations.
I would like to amend my service. How can I do that?
All you need to do is to sign in to your account and go to the booking section. From there, you can easily manage your service by adding extra time, changing the service day, and even leaving a note with instructions to the cleaners.
Do I need to be present at the time of my cleaning service?
No, it is not necessary for you to be at the address during the service. All you need to do is to provide access to the property - the keys can be left in a key lock box or with a neighbour.
Is it necessary to arrange a parking spot?
Yes, we suggest you take care in advance and secure parking as close to your property as possible. Some of the services, such as after-builder and end-of-tenancy cleaning, involve heavy machines. That's why a parking space near your property will allow the team to unload the equipment quickly and start the service without any delays.
Can't find the answer you're looking for?
Visit our Help Center.
Transform your home with local cleaning services in Slough. Schedule now!

Julian and Lucy
We are delighted about our successful partnership with Lucy and Julian, whose fully trained teams of experts operate near you on a daily basis. Providing local folks with cleaning services and handyman services for over 3 years now in Slough., Lucy and Julian have proven to be the local property maintenance company to go to.
YOU CAN BE FANTASTIC AS WELL!
Explore our profitable franchise opportunities!
Aspire to own a flourishing business? The Fantastic Services franchise opportunity is your key to a thriving cleaning services venture. With our guidance, resources, and expertise, your success is within reach!