Domestic Cleaning Services in Watford
Say goodbye to the repetitive and boring cleaning duties. Enjoy your free time while we clean for you.
Experienced cleaners
Professional equipment
Easy to book all week long


Organise an expert cleaning service for your home in 3 easy steps
01
Type in your local code
Register a Fantastic Account and type your local code in our streamlined online booking form.
02
Adjust your cleaning service
Refine the cleaning service based on your demands and communicate your detailed instructions to us.
03
Choose a date and time
Have a look at our available booking slots and pick the one that best accommodates your plans.
A team of experts you can rely on
Meet the best local cleaners in Watford
Discover the benefits of hiring local cleaning experts. Their familiarity with the area and unrivalled skills ensure a tailored cleaning experience for you. All the specialists who work in a Fantastic Services uniform have undergone special training to become such experts. They are all:
Background-checked and insured professionals
Familiar with modern cleaning techniques
Using special professional equipment
Certified by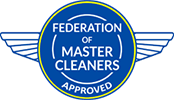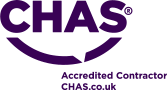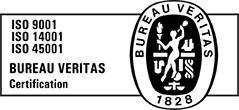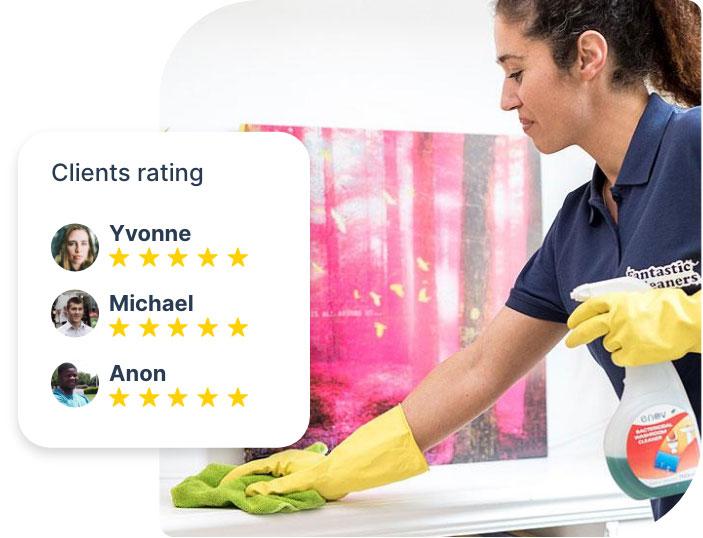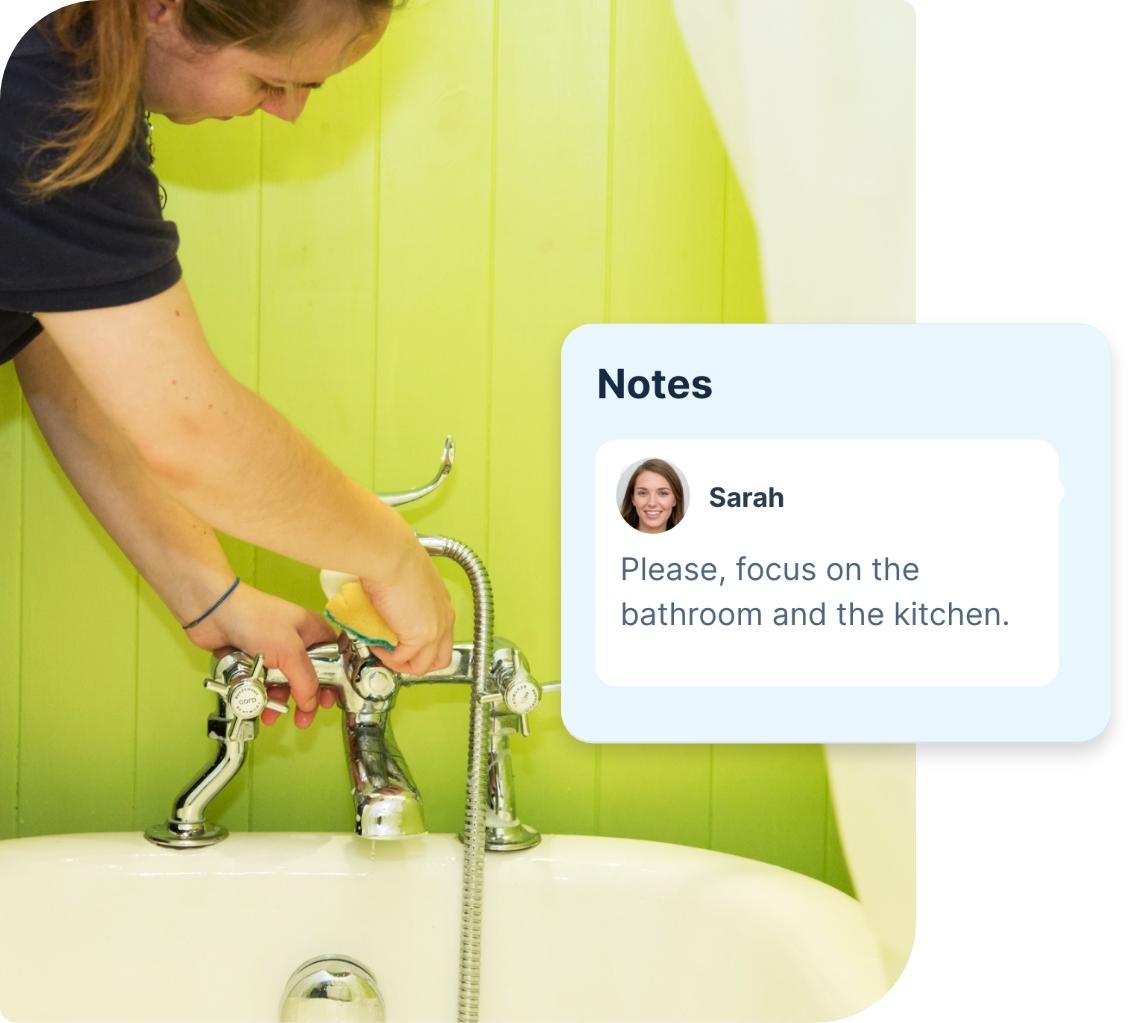 What cleaning services do we offer in Watford?
Explore the extensive array of cleaning services available in Watford, crafted to address diverse requirements with precision. The cleaning team offers comprehensive solutions, covering everything from meticulous residential cleaning to pristine sanitization. Embrace the wide-ranging, top-tier services that will transform your space into a clean and healthy environment.
How much does cleaning services cost in Watford?
| Cleaning Services | Price | Member Price |
| --- | --- | --- |
| Regular cleaning | Starting From £19/h | Starting From £16/h |
| One-off deep cleaning | Starting From £19/h | Starting From £16/h |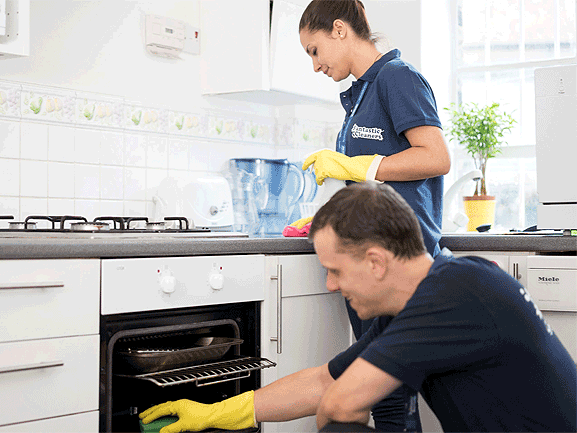 Regular Cleaning
Are you tired of spending your weekends scrubbing and cleaning your home? Imagine having more free time to relax and enjoy your favourite activities, without worrying about the never-ending housework. Our regular domestic cleaning service in Watford can provide you with just that. With our flexible scheduling options, you can choose to have a domestic cleaner visit your home bi-weekly, fortnightly, or monthly, depending on your cleaning needs. The experienced and reliable cleaners will follow your cleaning priorities, ensuring that your home is cleaned to your satisfaction.
We understand that life can be unpredictable, which is why we don't lock you into any long-term contracts. You can pause your cleaning plan at any time, giving you complete control and peace of mind. Investing in our regular domestic cleaning service is not just about having a clean home. It's about investing in yourself and your well-being. Imagine the relief of coming home to a clean and tidy house, without any of the stress or hassle. With our service, you can enjoy more free time for yourself and your loved ones. In fact, we know from experience and personal accounts that households who outsource their domestic chores through a domestic cleaning service experience higher levels of life satisfaction.
Starting at £19/h
One-Off Cleaning
Take the hassle out of cleaning your home and let us handle all the chores that have piled up. Our one-off cleaning service offers a comprehensive approach to home cleaning, ensuring that no chore is left undone. We understand that every home is unique, which is why we tailor our service to meet your exact cleaning requirements.
A team of experienced and professional cleaners in Watford will be dispatched to your home, equipped with all the necessary cleaning tools and products to leave your home sparkling clean. Our one-off cleaning service is perfect for those times when you need a more thorough cleaning approach. Whether you're preparing for a special event, hosting a party, or just want to give your home a spring clean, we've got you covered. The cleaning team will work diligently to handle all of the cleaning tasks that have been neglected, leaving your home looking and feeling refreshed. Simply use our one-off cleaning service and enjoy a refreshed and rejuvenated home.
Don't let a messy home stress you out any longer. With our thorough approach and attention to detail, you'll be amazed at how much better your home looks and feels. So, what are you waiting for? Book your one-off cleaning service today and experience the difference.
Starting at £19/h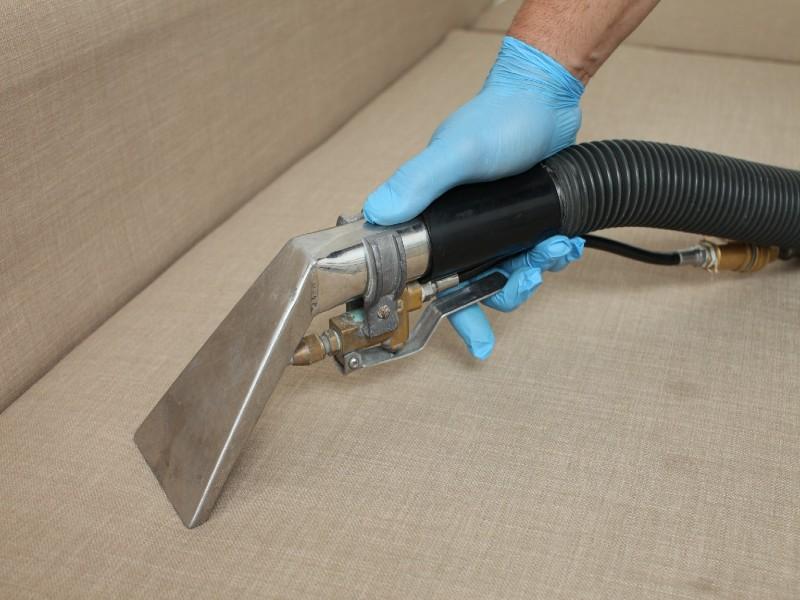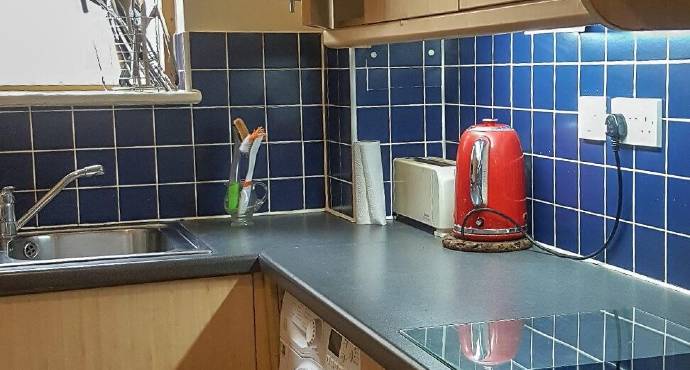 End of Tenancy Cleaning
Moving out of a rental property can be stressful, especially when you need to ensure that you get your security deposit back. However, with our end of tenancy cleaning service in Watford, you can be confident that your rented property will be left in pristine condition, ready for the landlord's inspection. The professional cleaners follow agency-approved cleaning checklists, ensuring that every corner of the property is thoroughly cleaned. We understand that some areas, such as the bathroom and kitchen, require special attention, and we ensure that these areas are cleaned to perfection.
Also, using our end of tenancy cleaning service is not just about getting your security deposit back. It's about showing respect for the property and leaving it in a condition that is possibly better than when you first moved in. All cleaners uses high-quality cleaning tools and products to tackle even the toughest stains and grime, leaving the property looking and smelling fresh and clean. Don't risk losing your security deposit by leaving the cleaning to chance. Trust our end of tenancy cleaning service to ensure that your rented property is left in impeccable condition.
Starting at £139 for Studio Apartment
After Builders Cleaning
Congratulations on completing your home renovation project! However, you may be left with a significant mess, including construction dust and material splatters. Don't worry; our After Builders Cleaning service in Watford is here to help! Even the toughest post-renovation mess can be handled by a professional cleaner with the right equipment and knowledge. We'll ensure that every corner and surface of your home is thoroughly cleaned, restoring it to its pre-construction state of cleanliness.
Whether it's removing leftover debris, wiping down surfaces, or scrubbing floors, our team will leave your home looking and feeling refreshed. And remember that our post-construction cleaning service is not just about restoring your living conditions. It's about protecting your investment and ensuring that your newly renovated home looks its best. The team of experienced cleaners uses high-quality cleaning products and industrial-grade cleaning machines to remove every last trace of construction dust and debris. You can rest assured that your home will be left in immaculate condition, ready for you to enjoy. Don't let the post-renovation mess stress you out any longer.
Starting at £29/h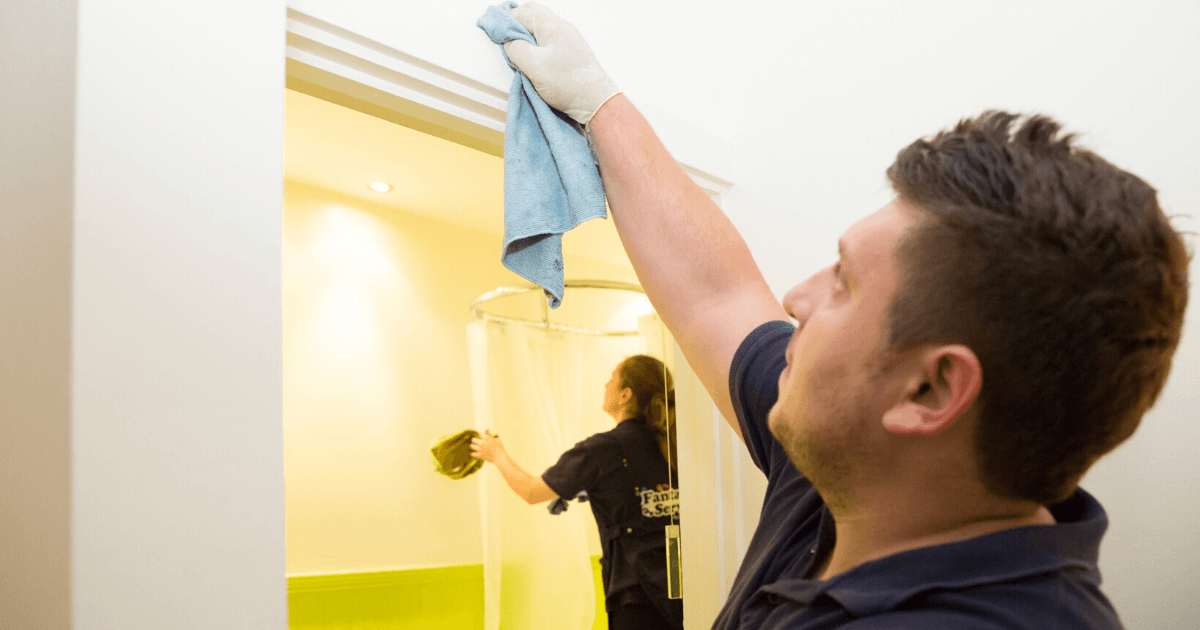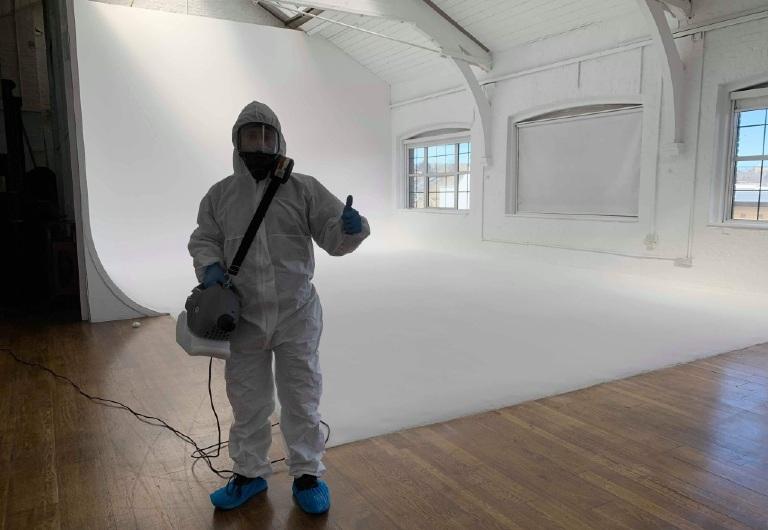 Antiviral Sanitisation
Protect yourself and your loved ones with our antiviral sanitisation service which is now available in Watford. Our certified virucides are dispersed into the air using specialised equipment, ensuring that every surface is reached and 99.99% of germs are eliminated. The professional and experienced team of cleaners uses the latest techniques and equipment to ensure the highest level of protection against harmful viruses and bacteria. We understand the importance of maintaining a healthy living space, especially during these uncertain times. The team of cleaners uses only certified and safe virucides that have been approved for use by regulatory bodies. With our service, you can be confident that you are providing a safe and healthy environment for yourself, your loved ones, and your customers in case you have arranged this service for your commercial venue. Trust our antiviral sanitisation service to provide you with the peace of mind you deserve.
Jet Washing
Is your patio or driveway looking tired and dirty? It's time to give them the attention they deserve with our jet washing service in Watford. You will be amazed by the before-and-after effect after the cleaning. Most property owners don't even realise just how dirty their outdoor surfaces have become over the years. Our powerful pressure-washing equipment is perfect for cleaning such outdoor surfaces and even outdoor furniture! All teams of professional cleaners use high-quality equipment to blast away dirt and grime, leaving your outdoor space looking as good as new.
Say goodbye to moss, algae, and other unsightly stains that have built up over time. It's about protecting your investment and prolonging the life of your outdoor surfaces. Regular cleaning with our jet washing service can prevent damage and wear caused by built-up dirt and grime, saving you money in the long run. Don't settle for a dirty and neglected outdoor space. This service is suitable for outdoor surfaces in your garden, garden furniture, patios, driveways, walls, and much more! Simply consult with our professionals for recommendations!
Starting at £3 per squared metre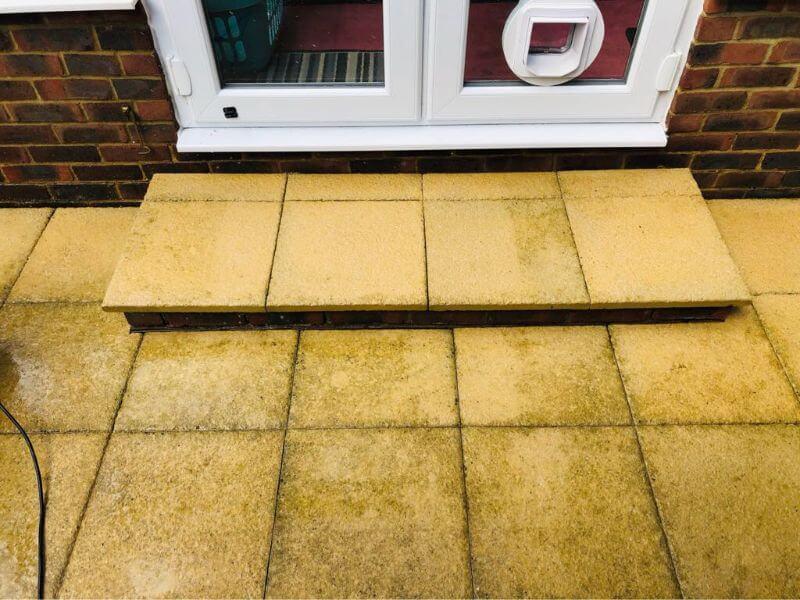 Frequently asked questions about our cleaning services in Watford
How much does your cleaning services in Watford cost?
Our prices for regular cleaning without any addon services start at £19/h.
How many cleaners will arrive to perform the task?
The number of cleaners depends on the service you've booked. It could be a single cleaner or a team of 2, 3, or even 4! Rest assured, we'll send the perfect crew to tackle the job with gusto.
Is the quality of your work absolutely top-notch?
Absolutely, yes! Fantastic Services is passionate about delivering outstanding cleaning that you can trust. Our gleaming reviews make us one of the UK's most highly-rated cleaning companies!
I'd like to make some changes to my existing booking. How do I go about that?
Simply log in to your Fantastic Account, sprint over to the bookings section, and make any exhilarating changes your heart desires. We're here to cater to your every need with enthusiasm!
Do I need to sign any contracts or documents to use your thrilling services?
No way! We keep things refreshingly simple—no contract signing, no obligations. You're always in control of the services you receive, and we're here to deliver the excitement and quality you deserve.
Should I arrange a convenient parking spot near my property for the cleaning team?
Yes, clients must arrange a parking spot in advance close to the property. Some of our cleaning services require the use of powerful professional-grade equipment. Ensuring a parking spot nearby will help the cleaning team provide the most efficient and dazzling service possible.
How long does it take to clean the house?
Cleaning an entire house depends on the overall size and the complexity of the cleaning tasks required. On average, our cleaners can clean an entire home in 3 hours.
What can a cleaner do in 3 hours?
In 3 hours, our cleaners will aim to mop and vacuum all the floors, wipe down all surfaces, clean the bathroom, clean the kitchen, tidy up all living areas, and remove all the trash.
How often should a house be cleaned?
A weekly professional clean is the minimum timeframe to keep your home as clean as it should be on a regular basis, especially if you have a busy schedule and don't have time to do it all yourself.
Can't find the answer you're looking for?
Visit our Help Center.
Unlock a cleaner home! Reserve local cleaning services in Watford today.

Ashleigh Keller
Ashleigh Keller is a Fantastic Services franchisee that delivers cleaning services and gardening in Watford. With her trusty teams of experienced professionals, Ashleigh is dedicated to bringing you the most convenient services in your area.
THE CHANCE OF A LIFETIME
Join one of the fastest-growing franchises in the world!
Looking for a rewarding business opportunity? The Fantastic Services franchise offers unparalleled potential in the cleaning services sector. With our top-notch support and training, you'll be on the path to success in no time!