Professional gardening services in Slough
Discover a range of expert gardening services available to you locally in Slough.
Provided by vetted and insured gardeners
Easily book a visit online in just a few minutes
Service delivery is available all week long


How to set up a gardening service for your Slough property
01
Use your local postcode
Simply enter your postcode in our convenient online booking form.
02
Configure your service
Take a few moments to specify exactly what you need from the gardeners.
03
Choose a time slot
Use our online booking form to reserve the date and time that work best for you.
EXPERTS YOU CAN TRUST
Meet the local gardeners in Slough
Fantastic Services is proud of the local gardening team that delivers gardening services in the area of Slough. They are all experienced and dedicated professionals who have mastered the art of turning neglected green spaces into beautiful and inviting gardens. But this is just a fraction of what they can do and the joy that they could bring through their convenient services and excellent workmanship. All local gardeners are:
Background checked
Fully equipped
Experienced and insured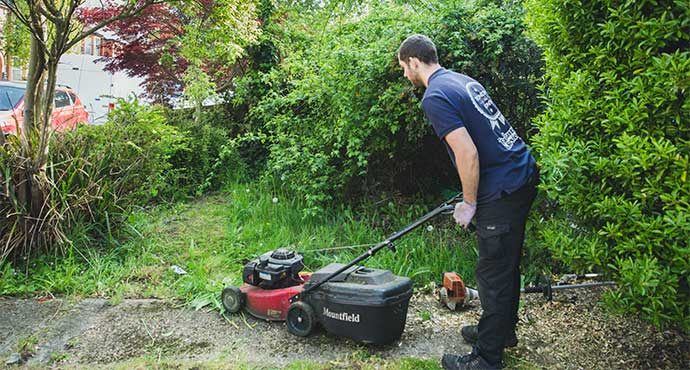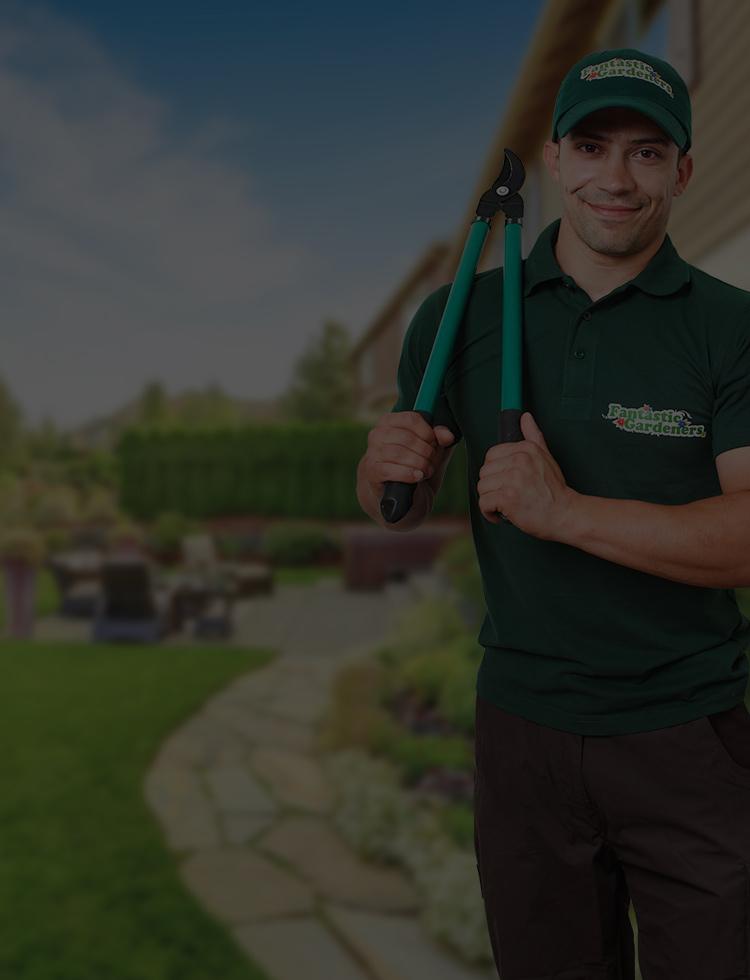 The rest of the gardening services we provide in Witney
At Fantastic Services, we are devoted to delivering exceptional gardening services that are both easy to book and convenient for our valued clients. This has driven us to establish an optimised local service delivery system, which provides ease in scheduling appointments. Our suite of gardening services is meticulously designed to yield superior outcomes within an efficient time frame. We relentlessly pursue efficiency and precision in our work, with the sole objective of swiftly transforming your garden into a picturesque and well-maintained green space.
Pressure Washing

Gutter Cleaning

Tree Surgery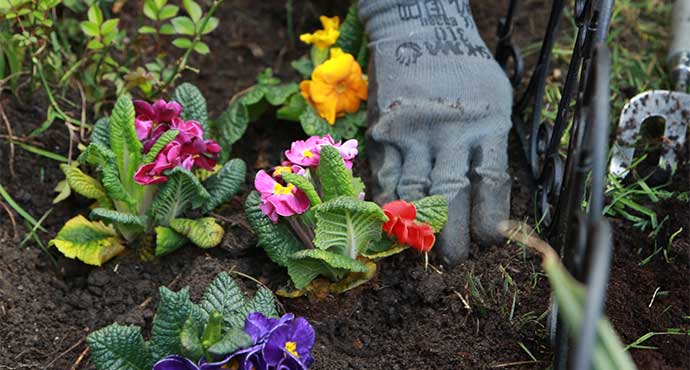 Garden Maintenance
Our garden maintenance service ensures your garden remains healthy, clean, beautiful, and well-kept all year round. It includes various activities, such as lawn mowing, hedge trimming, weeding, fertilizing, and more, tailored to the specific needs of your outdoor space.
Our garden maintenance services are executed by local professional gardeners in Slough who are highly skilled and possess a deep passion for plants and the outdoors. Knowledgeable and experienced, the specialists are fully prepared for the job and will provide everything necessary to maintain the health and aesthetics of your garden.
The service is carried out in a systematic and organized manner. The professionals first assess your garden to understand its unique needs and develop a customized plan accordingly. This plan typically includes routine tasks such as trimming, mowing, weeding, and specialized procedures like fertilization. The experts work diligently to ensure every task is performed to the highest standards of quality and precision.
Jet Washing
It is a powerful cleaning service that uses high-pressure water sprays to remove dirt, grime, mould, loose paint, and other contaminants from surfaces. This service is most commonly used for cleaning patios, driveways, garden furniture, decks, fences, and exterior walls of buildings.
Skilled gardeners use powerful water pressure to blast away dirt and other stubborn materials from surfaces and ensure the area is thoroughly cleaned. The power of the water jet can be adjusted according to the surface material and the degree of dirt or grime present so the cleaning can be done efficiently and safely, preventing any damage.
Our pressure washing is entirely eco-friendly, as we don't use harsh chemicals but only clean water under high pressure. In that way, you can count on high-quality results with a minimal environmental impact, and you be sure your pets and loved ones are safe. Let the professionals from Fantastic Services take care of everything, delivering top-notch pressure washing. So, schedule an appointment and reveal the beauty of your outdoor areas.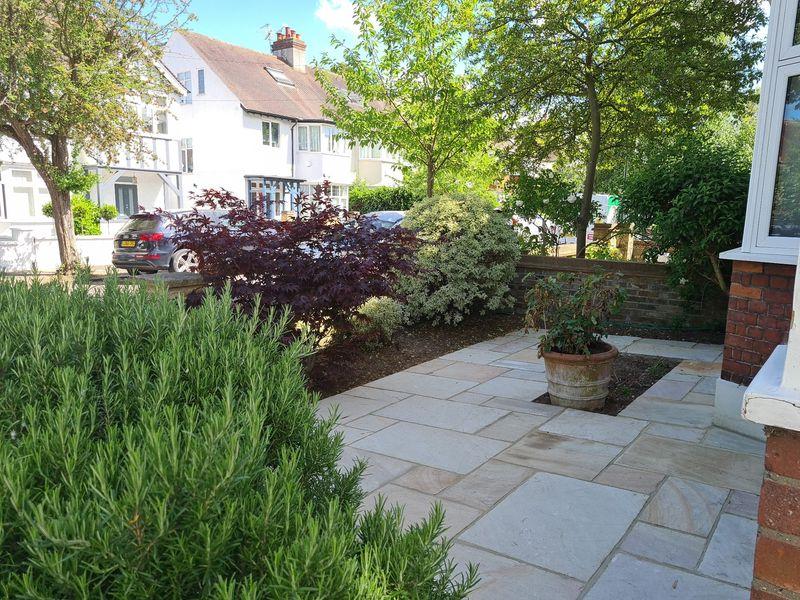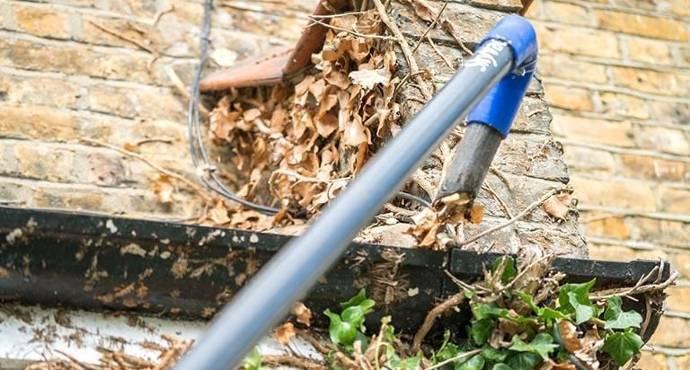 Gutter Cleaning
This professional maintenance involves clearing debris, leaves, and dirt that accumulate over time in your gutters. These obstructions can impede the flow of rainwater and lead to potential damage to your property. But with our service, your gutters will be clean and clear, ensuring your home is protected.
Our gutter cleaning services are executed by experienced professionals. They possess the requisite skills, experience, and safety training to perform the task efficiently. Equipped with the appropriate tools and gear, the specialists will safely manage the task and provide high-quality results.
The gutter cleaning process starts with the removal of loose debris from the roof area, which can otherwise wash into the gutters after the cleaning. The professionals use specialised equipment that ejects water under high pressure to remove the leafy debris and dirt from the gutters. Next, the downspouts are checked for clogs and flushed out if necessary, and the entire system is inspected to ensure there are no hidden issues.
Landscaping
Whether you are looking to transform your outdoor space completely or just maintain its current beauty, landscaping services offer the expertise and resources required to achieve your goals. The service includes garden design, planting, lawn care, hardscaping, irrigation systems installation, maintenance and more.
The professional landscapers have a wealth of knowledge, creativity, and practical skills to meet all your requirements. They can handle everything from landscape design and installation to maintenance, ensuring your outdoor space is in good hands. Generally, the process begins with a thorough consultation to understand your preferences and needs. Then, the professionals draft a design providing a visual representation of the proposed landscape.
Once the design is approved, the installation phase commences. It may involve various tasks such as soil preparation, planting, construction of hardscape elements like patios or walkways, and setting up irrigation systems. Following the installation, a maintenance plan is established to ensure your landscape remains healthy and beautiful. This may include regular lawn mowing, pruning, fertilisation, irrigation management, and other services as required.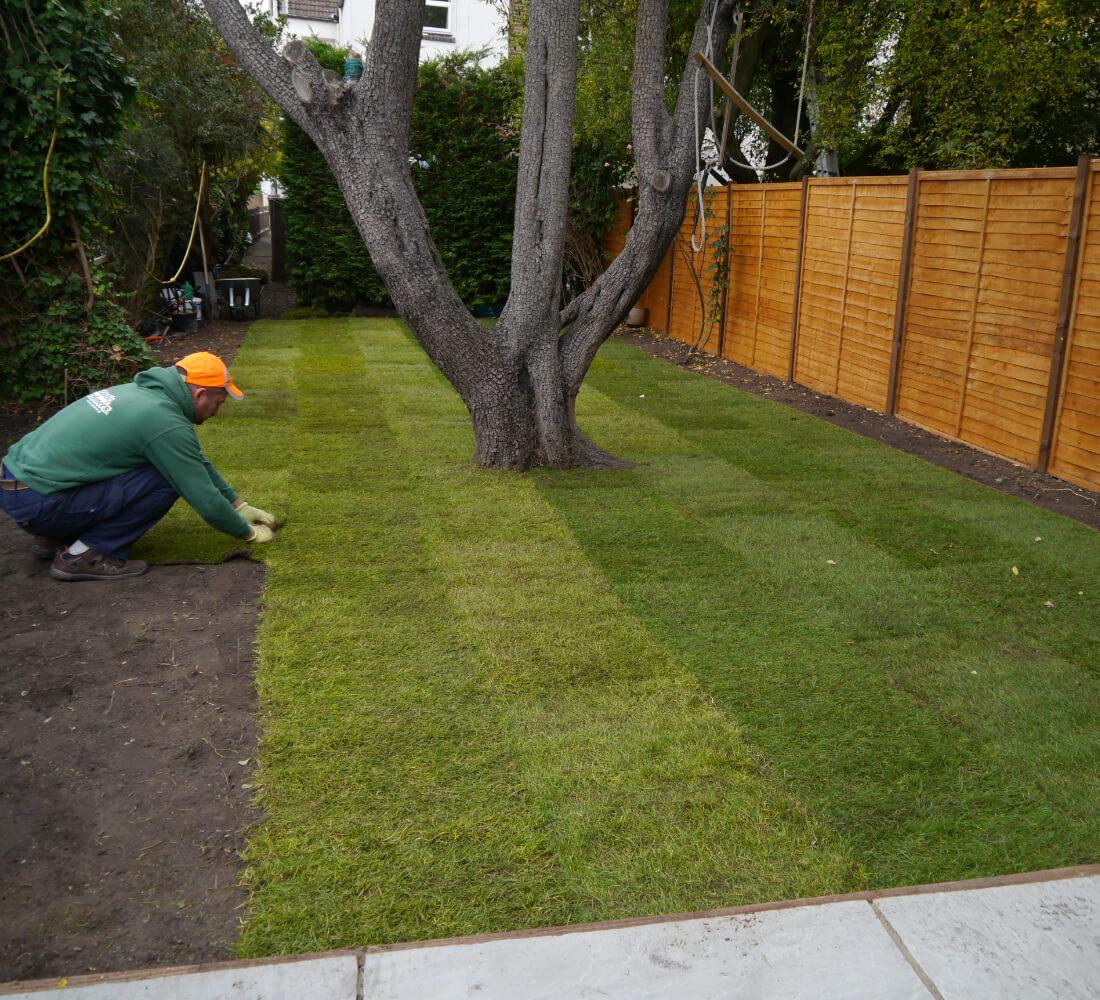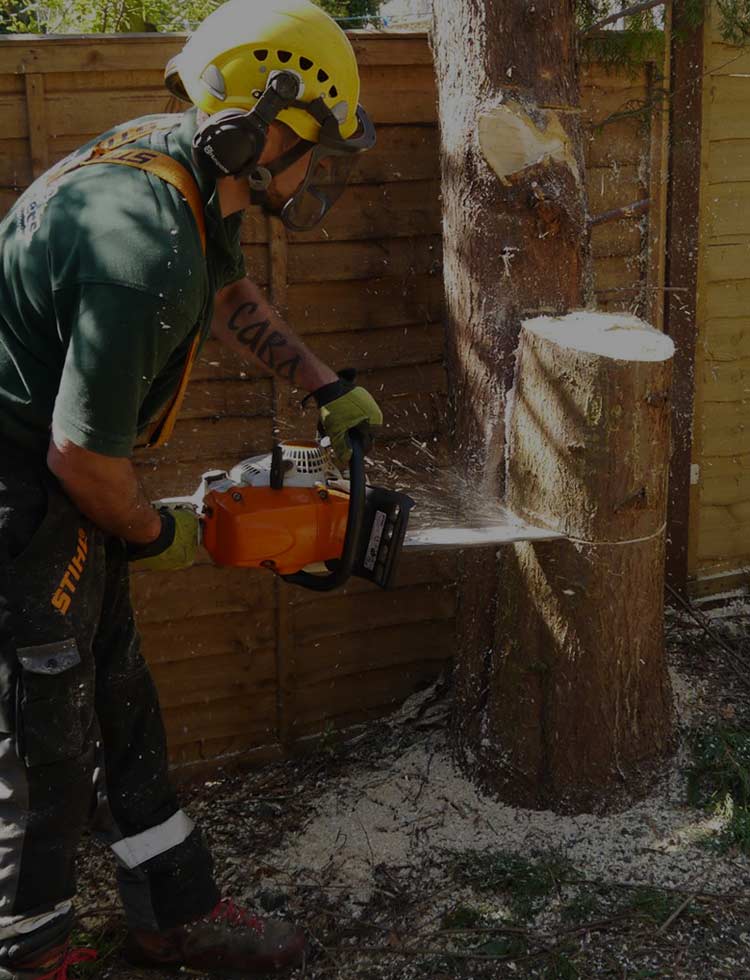 Tree Surgery
The tree surgery service involves various specialised tasks to care for, manage, and maintain your trees. It can include tree pruning, crown reduction, tree removal, stump grinding, and tree health assessments. These procedures are critical in ensuring the health and safety of the trees in your garden and the overall aesthetic and value of your property.
The process of tree surgery begins with a thorough assessment of the tree and evaluation of its health, stability, and structure, identifying any issues or potential hazards. Once the assessment is complete, the tree surgeon will proceed with the appropriate course of action. It may involve pruning to remove dead or diseased branches, crown reduction to reduce the tree size, or in some cases, complete tree removal. All work is carried out using specialised equipment and adhering to safety regulations to ensure both the tree's well-being and your property's safety.
With our tree surgery service, you can take care of the health and longevity of your trees, enhancing the overall beauty and safety of your outdoor space.
Frequently asked questions about our gardening in Slough
My garden is overgrown, can you clear it?
Absolutely! We specialize in clearing overgrown gardens. Our team of professional gardeners is equipped with the necessary tools and skills to effectively handle any level of overgrowth and restore your garden to a manageable state.
How often should I arrange garden maintenance for my property?
The frequency of garden maintenance can vary depending on the size of your garden, the types of plants you have, and your personal preferences. As a rule of thumb, most gardens benefit from a professional maintenance service every 2-4 weeks. However, we can provide a more accurate recommendation after assessing your specific garden needs.
I would like to make changes to my booking. How can I do that?
Making changes to your booking is straightforward. Simply log in to your Fantastic Account and head over to the dashboard. There, you'll find the bookings section where you can easily modify your existing booking as per your requirements.
How many gardeners will come to complete the service?
For optimal efficiency and quality of service, we typically send a team of two gardeners. We've found that this approach works best in ensuring a thorough and timely completion of the garden maintenance tasks.
Should I arrange a parking spot near my property?
Yes, if possible, please arrange a parking spot near your property. Our gardeners carry heavy equipment, and close proximity parking greatly assists in the efficient execution of our services.
Can't find the answer you're looking for?
Visit our Help Center.
Book the best gardening services in Slough today!
JOIN AN AWARD-WINNING FRANCHISE
Grow your local service delivery business with our help!
If you are a service provider in the Slough area, then you will be happy to discover that you can collaborate with Fantastic Services! We are an award-winning franchise, with over 500 franchisees operating on 4 continents. We have built ground-breaking technology that allows service providers to be 20% more efficient (and profitable). Talk to us today and we will tell you all about how Fantastic Services is the game-changer you have been waiting for!