Top-notch professional cleaning services in Оxford
Enjoy a wide range of professional cleaning services delivered by experienced professionals
Available all week long
Easy to book online
Vetted and insured cleaners


How to book a professional cleaning service for your home in 3 simple steps
01
Enter your local area code.
Simply create an account and apply your local code in our convenient online booking form.
02
Configure your cleaning service
Customise the cleaning service to your liking and tell us exactly what you need done.
03
Pick the date and time
You will be able to access our available booking slots, just pick the one that works best for you.
Leave the job to the experts
Convenient services delivered by local cleaners in Oxford
Trust the local cleaning professionals who understand your needs. We blend expertise with a personalised approach, ensuring your space is spick and span. All cleaners of Fantastic Services are:
Professionally trained
Highly experienced
Background-checked and insured
Certified by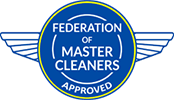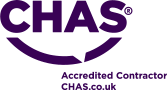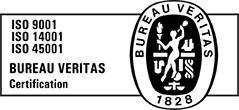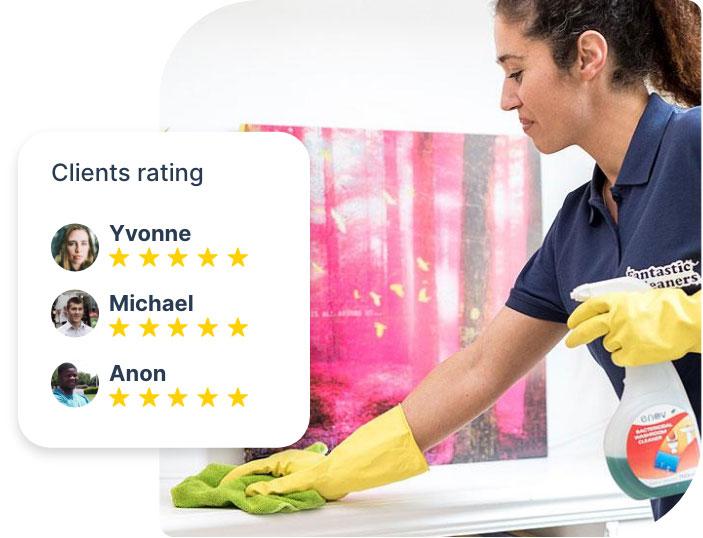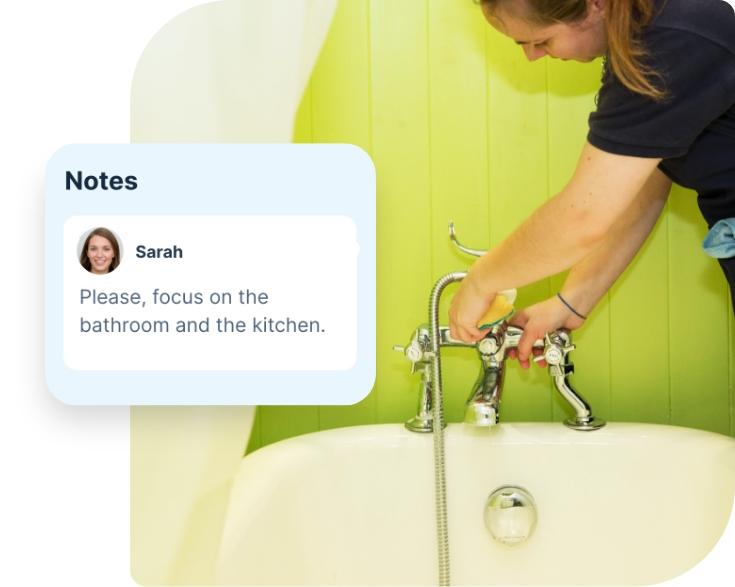 Check out our cleaning services in Oxford
In this section, you can take a closer look at the various cleaning services that we offer in the area of Oxford. Keeping in mind that we are constantly innovating and working hard to bring more useful services to the area.
One-Off Cleaning

Regular Cleaning

End of Tenancy Cleaning

After builders cleaning

Upholstery cleaning

Window Cleaning

Antiviral sanitisation
End of Tenancy Cleaning
Are you moving out of your rented property soon? You are probably worried about all the cleaning that needs to be done so you can have your bond returned. Well, why don't you take advantage of our end-of-tenancy cleaning in Oxford? We will send a team of experienced tenancy cleaners who will deep clean your rented property in Оxford from top to bottom, including all the nooks and crannies that often get missed.
Be it dust and grime, or unsightly stains, everything will be cleaned diligently. The tenancy cleaners will pay particular attention to those delicate areas such as the bathroom, the toilet, and the kitchen. They will follow agency-approved checklists to complete your service. Keep in mind that this service also includes deep oven cleaning. We use top-quality cleaning supplies and equipment to ensure the return of your security deposit.
When your landlord or leasing agent inspects the property, they will be pleased with the results and you will pass the inspection. And in case something goes wrong, you can benefit from a 48-hour free re-clean guarantee. On top of that, you can extend your guarantee for up to 1 week. We clean hundreds of rentals every month, and our tenancy cleaning is highly rated. You can be certain that we will do a great job cleaning your rental.
One-off and Regular Cleaning
Our one-off cleaning service in Oxford is perfect for those who want to give their domestic space a thorough cleaning without committing to a regular service schedule. And the best part is that you can fully customise the service to your liking. Your apartment or house will be cleaned exactly as per your instructions.
The professional cleaners will come fully equipped with all the necessary cleaning supplies and equipment to clean your space from top to bottom, leaving it looking and smelling fresh. They will focus on the areas that you have deemed to be of the highest priority, ensuring that you will get the result that you are after. And of course, you can also set up a regular cleaning schedule as we offer bi-weekly, fortnightly, and monthly regular visits.
We will appoint domestic cleaners who will visit your address as per your schedule and carry out the basic cleaning chores that you require to keep your household in tip-top shape. Also, there is no contract signing whatsoever which means that you can skip visits or pause your regular cleaning schedule indefinitely. Enjoy your newfound free time and forget about the domestic cleaning chores, your experienced and dedicated regular cleaner will handle everything for you.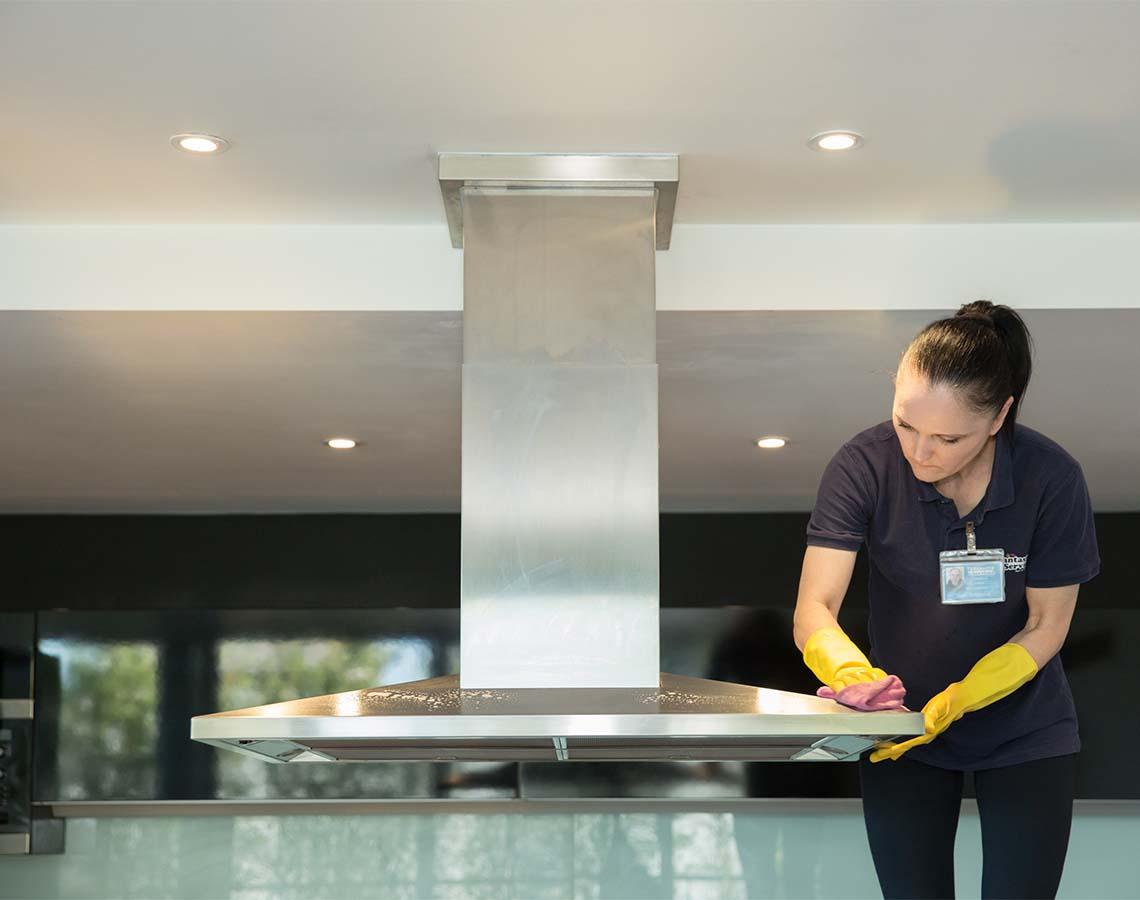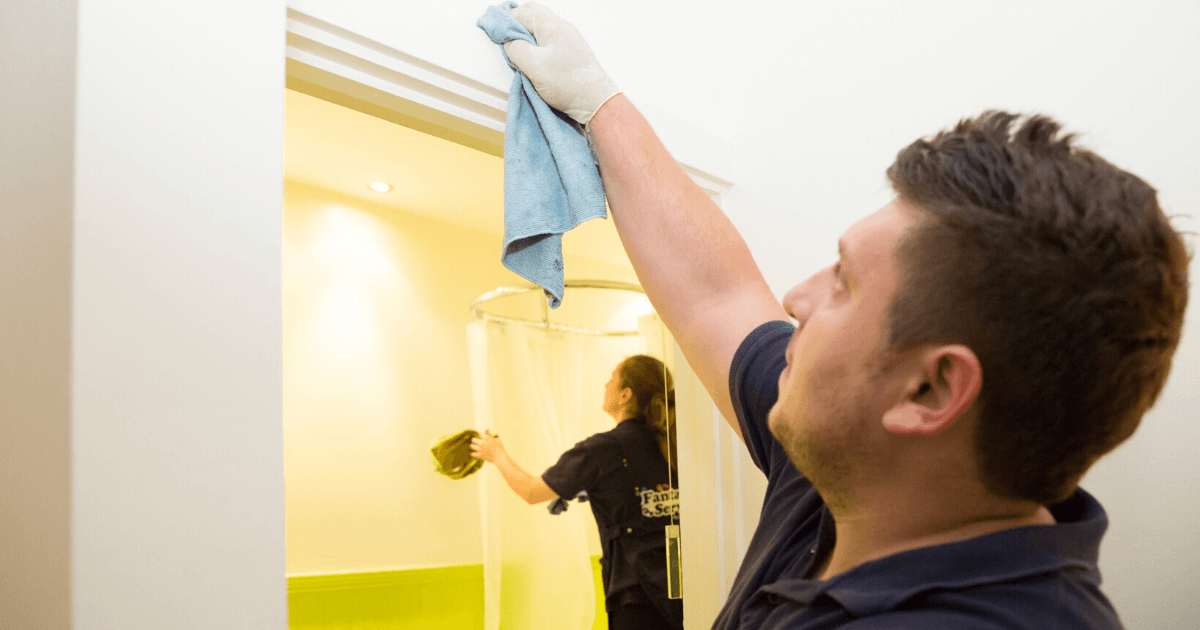 After Builders Cleaning
Has construction or renovation work left your property in disarray? We provide a thorough and detailed cleaning service to remove any debris, dust, and splatters left behind by the builders. We use the latest cleaning equipment and supplies to ensure your property is left in pristine condition and ready for you to move back in. Our post-construction cleaning in Oxford is designed to be the final cleaning that solves the mess left behind by the builders.
The renovation cleaning service should take place when all the work by the builders is done and they have left for optimal results. The primary goal of construction site cleanup is to remove as much of the dust as possible so you won't have to breathe it when you move back in. Construction dust removal is an integral part of restoring the living conditions at a property because inhaling such particles could be dangerous and cause health concerns.
However, please keep in mind that this service does not include waste removal. In case there are leftover building materials, you need to schedule a separate junk removal service in order to have the excess materials removed. It's best to have it done before the after-builders cleaning service so that you can benefit from the best possible results.
Oven Cleaning
Is your oven in need of a deep clean? We know very well that oven cleaning is one of the most tedious and time-consuming cleaning chores. Lucky for you, this doesn't have to be the case. Our oven cleaning service will save you time and effort, and leave you with an oven that looks almost as good as new. On top of that, it has the chance to prolong the life of your cooking appliance. Here is how it is done.
We will send an oven cleaning technician to your address in Oxford who will carefully examine your cooker and determine how to best clean it. Usually, the specialist will remove the detachable parts and use a dip tank system to remove all the grease, grime, and burnt-on food from them. In the meantime, the specialist will scrub the main body of the appliance. He will even scrub the tiny space between the glass of the oven door, making sure even those barely noticeable areas are cleaned to perfection.
When all parts of the oven are cleaned and polished, the specialist will rinse them and assemble your appliance. He will make sure to test its functionality before he leaves.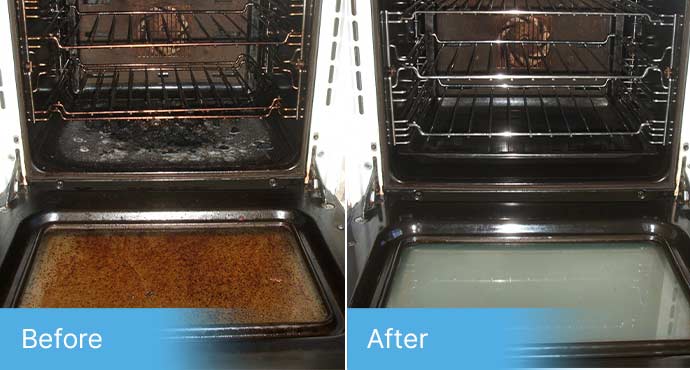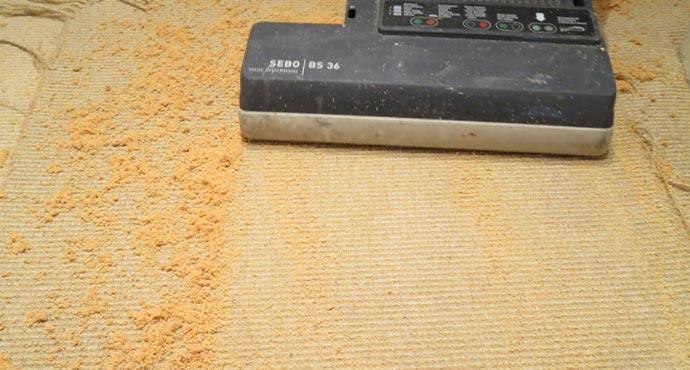 Carpet Cleaning
Do your carpets look tired and dirty? What about your rugs? Well, you will be happy to find out that we have one of the best carpet cleaning services in Oxford. We can clean all types of carpets and rugs, and we are especially good when it comes to the removal of common household stains such as those from food, drinks, and pets.
We use the latest hot water extraction machines to give your carpets a deep clean. Basically, the machine ejects hot water mixed with carpet shampoo under high pressure. As the technician slides the cleaning wand of the machine over the top pile of the carpet, all the dirt, dust, and hairs are dislodged. At the same time, there is a suction attachment which is constantly removing the moisture and dirt from the carpets, leaving them almost dry.
This way, the technician will remove dirt, dust, and stains, leaving your carpets looking and smelling fresh. We even use special pre-treatment methods for stains to ensure they will be removed. And we also offer dry cleaning for delicate carpets and rugs made of natural materials.
Upholstery Cleaning
Do your sofas and armchairs need a deep clean? We use the same hot water extraction machines to remove dirt, stains, hair, and unpleasant smells from your upholstered furniture. We will send a technician to your place in Oxford who will examine your furniture and determine the best way to clean it, minding any existing stains and pretreating them properly.
After that, he will use the hot water extraction machine with a special attachment designed for upholstery in order to deep clean your furniture. The attachment for furniture ensures that your items won't be soiled by the water.
The specialised attachment designed for upholstery is a game changer when it comes to deep cleaning your furniture. It allows us to get into all the nooks and crannies of your sofas and armchairs without causing any damage or leaving any residue behind. Plus, our hot water extraction method is one of the most effective ways to clean upholstered furniture. It's able to remove even the toughest stains and odours, leaving your furniture looking and smelling like new again. Also, we can use dry cleaning methods for leather upholstery, meaning that this service is the perfect solution in pretty much all cases.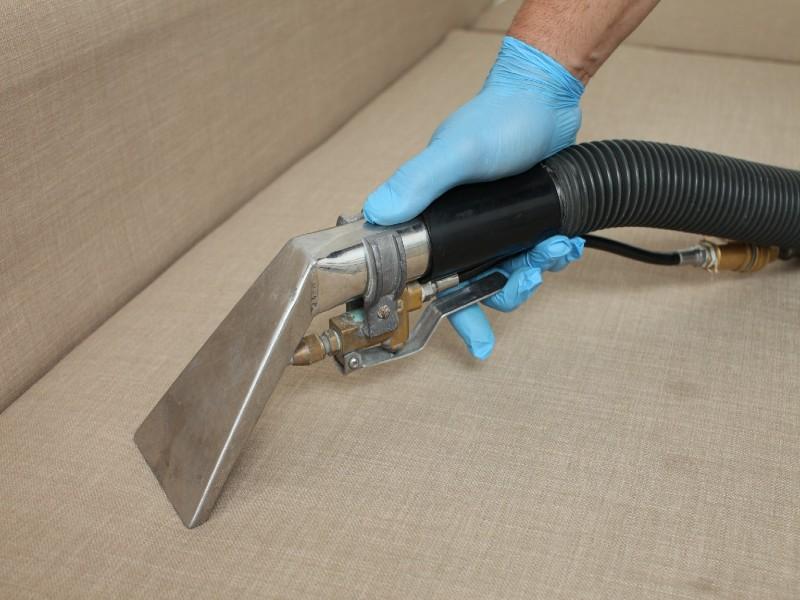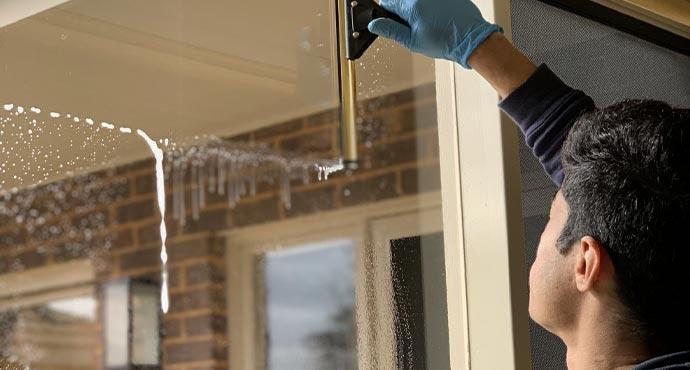 Window Cleaning
Are you tired of staring through dirty and streaky windows, obstructing the beautiful view outside? Look no further, because our exceptional window cleaning services in Oxford will provide you with high-quality results.
The professional window cleaners are trained to use an innovative extendable pole system, allowing them to access even the highest windows with ease. This ensures a comprehensive and streak-free clean, with the team able to reach windows up to the 4th storey from ground level. This makes our window cleaning service not only convenient but also highly efficient, saving you time and effort.
What sets our window cleaning services apart is our commitment to using eco-friendly methods. We avoid the use of any harsh chemicals that could potentially damage your windows or harm the environment. Instead, we employ a unique, cutting-edge technology that relies solely on filtered water. This ensures the most exceptional results, leaving your windows with a streak-free and sparkling shine. Additionally, the window cleaning experts are skilled in maintaining the highest safety standards, ensuring that all work is carried out with utmost care and professionalism.
So, whether you require cleaning services for a residential home or a commercial building, the window cleaning specialists in Oxford are prepared to deliver outstanding results, tailored to your specific needs.
Antiviral Sanitisation
Are you concerned about the health and well-being of your family, employees, or visitors? Are you looking to create a safe and germ-free environment in your home or office? Look no further, as our Antiviral Sanitisation services offer the perfect solution to ensure a clean and protected space. The expert team is dedicated to providing a thorough and effective sanitization process that guarantees a hygienic and safe environment for all.
Our Antiviral Cleaning services in Oxford use specially certified sanitisation products that have been designed to target and eliminate harmful pathogens. These products are applied using a state-of-the-art machine that disperses the sanitising solution into the air in the form of micro-droplets. This advanced technology ensures that every surface, nook, and cranny within the room or property is reached, effectively sanitising all areas.
The use of our cutting-edge equipment and high-quality sanitization products ensures that all surfaces are thoroughly disinfected and free of harmful germs, bacteria, and viruses. This comprehensive approach to Antiviral Sanitization safeguards your living or workspace and contributes to a healthier environment. The team of sanitization experts is committed to delivering the best results while maintaining the highest industry standards.
We understand the importance of a clean and germ-free space in promoting overall health and well-being, and we are dedicated to providing you with a service that exceeds your expectations.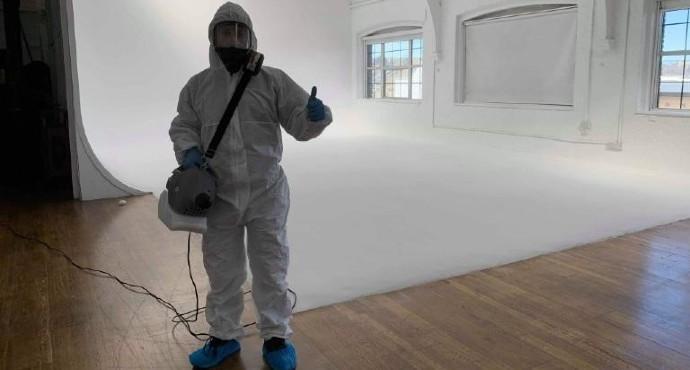 Frequenly asked questions about our services in Oxford
Do I have to sign any contracts or documents to use your services?
No. There is no contract signing and no obligations. You are always in control of what services you receive.
I booked a service but I would like to make some changes, how can I do that?
Simply log in to your Fantastic Account, go to the bookings sections and make any amendments that you wish.
Do I have to arrange a parking spot near my property?
Some of the cleaning services that we provide are done with heavy professional-grade machines. So please make sure that there will be a parking spot as close to your property as possible.
Do you guarantee the quality of the work done?
Yes. Fantastic Services boasts impeccable cleaning standards. We are one of the best-reviewed cleaning companies in the UK!
Can't find the answer you're looking for?
Visit our Help Center.
Experience a spotless home! Book our local cleaning services in Oxford now.
Meet our franchise partners in Oxford

Vanya and Hristo
Meet Vanya and Hristo, who have been serving local clients in Oxford. for 5 years. They run several teams of 30+ insured and vetted experts near you, who deliver a wide range of property maintenance solutions, including cleaning services and gardening.
JOIN THE FANTASTIC SERVICES FRANCHISE
Are you ready to develop your own professional cleaning business?
Seize the opportunity to join the Fantastic Services family! Our thriving franchise offers you the chance to tap into the lucrative cleaning service industry. Partner with us and watch your business soar to new heights!